Washington Post's misogynist party stunt heralds the dawn of Trumpocalypse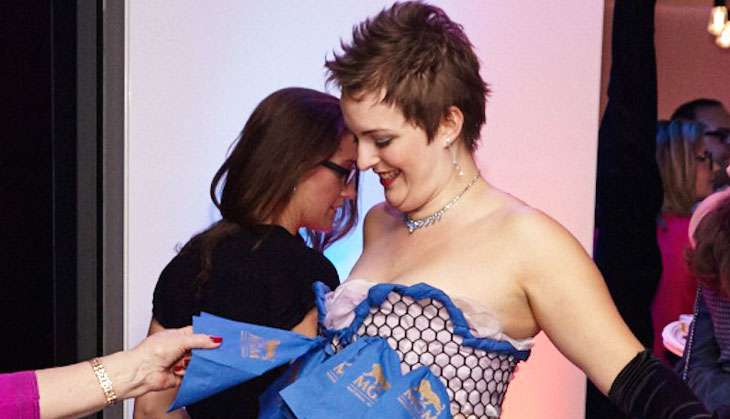 Election night at The Washington Post ushered in a new era - the beginning of Trumpocalypse. The management at Washington Post are visionaries.
For an election race with a woman candidate up against a business mogul with a penchant for grabbing women by their crotch, WaPo's election-Casino themed party stuck to the theme... in the most tasteless manner possible. The news giant thought it appropriate to have guests pluck napkins off of a woman's body. Almost as if in celebration of the triumph of misogyny.
The Washinton Post's management was responsible for the casino-themed Election Night event, and was sponsored by MGM, which is opening a new hotel next month outside of DC. The party act involving a server lady with napkins attached to her dress, encouraging guests to grab handfuls, did not, however, go down very well with the newsroom side of The Post.
Also read - Of hypocrisy, sexism and the world-wide slut-shaming of Melania Trump
In a letter addressed to Publisher Fred Ryan and Vice President for Communications & Events Kris Coratti, the editorial staff criticised the blatant sexism in the act, and lamented that it went against what The Post stood for in the 2016 Presidential Elections, Huffington Post reported.
"[The] napkin-wearing woman who was being disrobed by guests went beyond inappropriate to offensive to those those of us who resent seeing women continually being reduced to and offered as objects of men's sexual desires," wrote the Post's Articles Editor Elizabeth Chang, on behalf of around 150 male and female staffers.
"The fact that this happened at a Washington Post party at the conclusion of an election in which the issue of sexual assault played a huge role is upsetting and infuriating and counter to what we thought The Post stood for in this election," the letter read.
Employees were particularly disturbed by the symbolism attached to the act involved. The letter further read: given the seriousness of election night and the decision that was made about the future direction of our country (not to mention that one of the candidates was a casino-owning mogul who likes to grab women by the crotch)."
Kris Coratti responded to the scathing mail on 11 November, apologising for the 'upset', and informing employees that she'd spoken to Publisher Fred Ryan.
"Although it was never our intent, we regret that this occurred and sincerely apologize for any upset created by this situation. Going forward, be assured that even more scrutiny will be placed on the packages offered by our sponsors -- before, during, and after each event. You will not encounter anything like this again", Coratti's response read.