Twitter trolls ISIS: Will it now 'claim responsibility' for missing socks as well?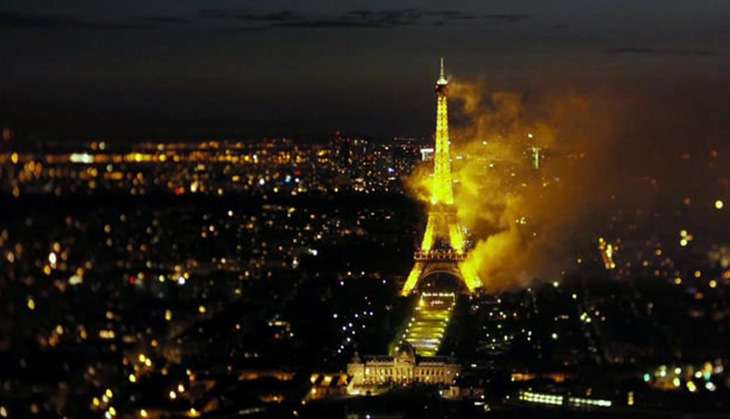 With the number of terror attacks escalating around the world, a pattern has begun to emerge. Give it some 24-36 hours, and ISIS will pipe up and claims responsibility.
Even when they had nothing to do with it.
The claims are getting more and more dubious - Like when they claimed responsibility for a fire at the Eiffel Tower - which turned out to be a accidental blaze caused by fireworks.
They released a bizarre video with that claim, a gloating montage of their atrocities. This included the Paris attacks form last year, the bombings in Brussels, and the mass shooting in a play nightclub in Orlando.
Also read -Dhaka attack: Gunmen hold 20 hostages at a cafe. ISIS claims responsibility
The clip creepily ends with the question: "Who's next?"
Desperate claims of responsibility?
The Orlando attack, where Omar Mateen shot and killed 49 people, has been perceived as a sign of the militant group's "desperation" to boost its image as it faces losses across its territories.
In response to the mass shooting, President Barack Obama said: "It does appear that at the last minute he announced allegiance to ISIL (ISIS) but there is no evidence so far that he was in fact directed by ISIL or that it was part of a larger plot."
Also in June, both ISIS and Taliban claimed responsibility for the same attack that killed 25 people, among them 14 Nepalese, in Afghanistan.
In October 2015, a Russian airliner was shot down over Egypt's Sinai Peninsula, killing all 224 people on board. The attack was also claimed by ISIS, prompting confusion from Russian and Egyptian officials over whether the group actually played a part.
Also read - IS say they shot down Russian A321, Egypt and Russia dismiss claim
On Tuesday, the group claimed responsibility for the attack on a train in Germany, where a 17-year-old Afghan attacked passengers with an axe before being killed by the police.
It's understandable that many of these lone wolf attacks take their inspiration from ISIS and are a result of their propaganda machinery.
But in many cases, it isn't ISIS that is directly pulling the strings. Yet, they'll joyously claim responsibility for anything and everything that is going wrong in the world.
I doubt anyone would be surprised if ISIS said tomorrow that they were behind the MH370 disappearance as well.
The French connect
In the past three years, nearly 250 people have been killed in France in terror attacks.
But after the Bastille day attack in Nice, where 84 people were killed and hundreds more injured, the French took to Twitter to make fun of ISIS claiming responsibility for the attack.
The Amaq news agency, the jihadists' propaganda site, claimed Mohamed Lahouaiej Bouhlel was "one of the soldiers of the Islamic State", but French authorities still haven't discovered any links between Bouhlel and any terrorist organisation.
All that has been confirmed so far is that Bouhlel underwent a "fast radicalisation".
Let the jokes begin
But these quick claims have annoyed the French. French nationals started using the hashtag #DaeshRevendique, or #IsisClaims, to speculate what other bad things the group might next take responsibility for.
Others around the world have picked it up. Here's are a handpicked few:
#DaeshRevendique notre défaite à l'Euro 🖕

— café belge (@thomas_prt) July 18, 2016
"#IsisClaims our defeat at Euro (2016)"
BREAKING: Islamic State group claims responsibility for #PokemonGO server issues. #ISIS #ISISclaims

— Bernadette Rapp (@BS_Rapp) July 19, 2016
#IsisClaims Isis claim responsibility for the extinction of the dinosaurs

— Lee John Barnes (@LeeJohnBarnes) July 19, 2016
#DaeshRevendique les chaussettes qui disparaissent de la machine à laver

— _vnpr (@ParraValentin24) July 18, 2016
"#IsisClaims The socks that disappear from the washing machine"
#DaeshRevendique la mort de Marion Cotillard dans The Dark Knight Rises pic.twitter.com/7YU5S35oEj

— Incisif (@In_ci_sif) July 18, 2016
"#IsisClaims The death of Marion Cotillard's character in The Dark Knight Rises"
@realDonaldTrump's wife Melanie plagiarizes Michelle Obama's speech. #IsisClaims responsibility ; ]

— stevem (@stevemakastevem) July 19, 2016
More in Catch - Istanbul airport terror: As many as 36 dead in suspected ISIS attack
ISIS strikes heart of Europe: 34 dead and over 200 injured in Brussels