To better Indo-Bangla relations, India should look beyond Awami League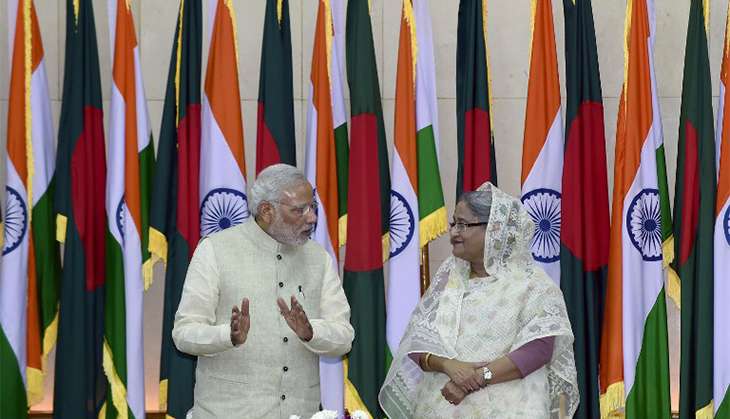 As Sheikh Hasina's regime holds on to power with a highly flawed mandate and struggles to overcome its democratic legitimacy at home and abroad, it continues to enjoy the confidence of India, the world's largest democracy. This paradox in Indo-Bangladesh relations is now starting to be questioned both in Bangladesh and beyond.
A questionable turn in policy
India was on the right side of the debate in Bangladesh when it sided with the people of Bangladesh during our liberation war in 1971.
Forty years on, the people of Bangladesh are starting to question whether the Government of India is distancing itself from the people of Bangladesh by advocating and supporting a government in Bangladesh that no longer believes in the values of democracy, human rights and freedom of its own people - very contradictory to what the government of India believes and what it wants for its own people.
Also read - China-Bangladesh bonhomie: India needs to restrategise as the Dragon woos this neighbour
The 2014 visit of then foreign secretary Sujata Singh prior to the farcical national elections was a clear intervention in Bangladesh's internal affairs attempting to influence in legitimising the Sheikh Hasina government's partisan election process which denied the people of Bangladesh their right to democratic franchise.
India's external affairs minister during that period, Salman Khurshid, confirms this policy position in his memoir The Other Side of the Mountain by stating that India had no option but to opt for the Awami League on the basis of its national interest.
Blind to viable options
Analysts in Indo-Bangladesh relations must try and unravel some of the events prior to the highly-flawed elections that may have influenced India's position to side with the Awami League.
In my opinion, India has looked back to move forward to define the current trend in Indo- Bangla relations. It has heavily relied on the historical connection between the Congress and Awami League, between the families of Indira Gandhi and Sheikh Mujib and the partisan narrative of issues and interests of the Awami League over the last two decades or so to reach its decision to support Sheikh Hasina's defective mandate.