The Middle East according to Donald Trump (and Iran's role in it)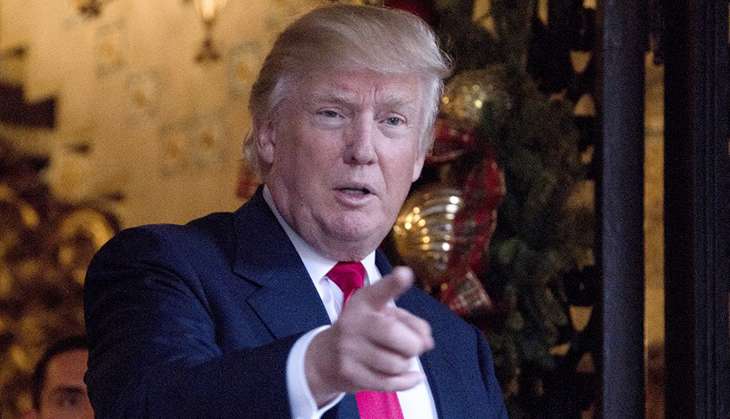 Now that Donald Trump's administration has found its final shape, guesses on the next president's policy towards the Middle East are giving way to serious plans.
The president-elect has labelled his Middle-East strategy as "a new foreign policy that finally learns from the mistakes of the past". The Trump administration is announcing a new policy that is different not only from the one followed by President Barack Obama, but also substantially distinguished from the one followed by the previous Bush administration.
His intentions
At a rally in Cincinnati earlier this year, Trump spoke about his future intentions and goals in regard to the Middle East as essentially those of taking toward the threat of Islamic extremism without looking to topple regimes and overthrow governments.

Also read - By flirting with isolationism, Trump could be teeing up a third world war

"Our goal is stability, not chaos," affirmed Trump. This said, we should not forget that Trump is a businessman before being a president and that his formula is simple: "give me something and I will give you in return".
The Iran question
No doubt, Donald Trump has a long list of regional crises he wants to tackle, but he needs to take into consideration Israel and the US's Persian Gulf allies, who abhor Iran's leadership in the region. As such, it goes without saying that Israel of Benjamin Netanyahu and the Sunni Arab Gulf would welcome any change in the White House after Obama.
Strangely, Saudi Arabia, Qatar and Kuwait are even willing to overlook Trump's Islamophobic rhetoric as long as he promises to punish the Islamic Republic of Iran punish Tehran for its support of Shi'i militias and rogue governments in Iraq, Syria, Yemen and Bahrain. Truly, what Israel and Gulf Cooperation Council are hoping for the upcoming Trump presidency is to lead a rollback of Iranian influence in the Middle East (if necessary through military intervention) while retreating from the Iranian nuclear agreement.
This is not going to be an easy task for Trump and his group, simply because their hostile policy toward Iran will surely not include regime change in Tehran as an explicit goal. Up to this point, the president-elect's position in regard to the Iran-Obama nuclear agreement seems very negative, though his advisors have taken even stronger positions.
The agreement "made a power out of Iran. The ink isn't even dry, and they have already violated the deal" Trump told Fox News a year ago. But more recently, his National Security Advisor Michael Thomas Flynn called Iran a "clear and present danger to the region and eventually to the world."
Tackling extremism
However, there are two sides to this belligerent attitude in regard to Iran. On the one hand, the future head of the White House and his collaborators are hoping to have warmer relationships with all the Arab regimes which are fighting against Islamic extremism in the region (as it is the case of the Saudi regime and Egyptian President Abdel Fattah Al -Sisi).
On the other hand, the Trump administration will be counting on a closer partnership with the Russian President Vladimir Putin in order to defeat the Islamic State in Iraq and Syria.
But a joint effort with Russia against IS does not mean necessarily a move to end the Assad regime. Therefore, all this remains very tricky. In the final analysis, a partnership with Russia to defeat the Islamic State without toppling Assad would also mean empowering Syria's major regional ally, Iran.
Middle Eastern fears
Of course, being business minded, Trump is thinking at the same time to win several lucrative defense deals with the Gulf Emirs and attract more Gulf-based financial assets to the United States.
The expectation of all these manoeuvres on the American side is a key purpose of the worry of the Iranian officials, who have started reopening a channel for negotiations with the Saudis in the hope that there will be no defeats or failures for Iran over regional conflicts in which the two countries are on opposing sides.
Iran is now envisaging a larger regional "security" zone, which extends out to and includes India. Moreover, Iranian authorities have continuously stressed their interest in expanding their political and strategic ties with India, in the hope of gaining a stronger strategic stability in West Asia while building a vital bridge between Iran and all those Asian countries who will not vote for new threats and sanctions against the Islamic regime.
Deal, or no deal?
Nearly 18 months after its implementation the Iran nuclear deal is working and in large measure, on track. Although the future American president vowed to reverse the deal and negotiate a "better" one, the nuclear agreement is accomplishing exactly what it was supposed to: preventing Iran's nuclear "breakout" through non-military and hawkish pathways.
As such, it would be unwise for the Trump administration to revise the deal as the United States' international partners have made clear their commitment to the deal's terms. Trump and his advisors are therefore faced with a number of pressing issues concerning the Middle East. One thing is certain, though.
Relations between the US and Iran will worsen under Trump. This will certainly help the hard-liners in Iran, including the unelected Revolutionary Guards, who have long argued that the US is not a trustful diplomatic partner. Let us hope that the future provocative measure suggested by the new American administration will not be a new formula for chaos in the Middle East.
Edited by Aleesha Matharu
More in Catch - How heartbreaking images from Aleppo could actually change international norms
Living on the fringes in contemporary times: a guide on how to be a marginal