Thai cave rescue: Latest video shows rescuers risking life through slippery passage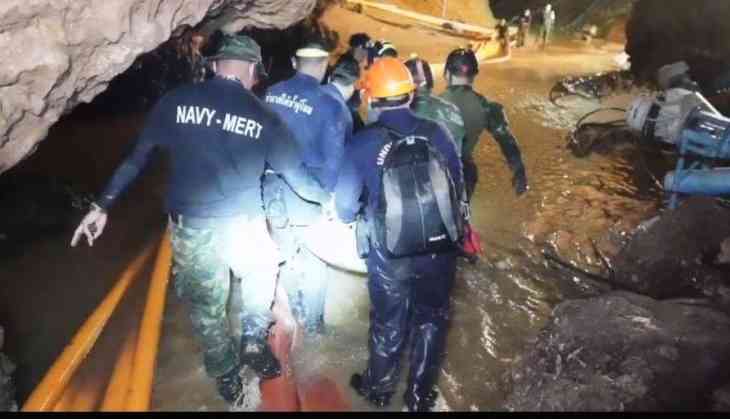 Thai Navy SEAL released a video of the inside of the Thai cave where the 12 young soccer boys and their coach was trapped. The video reveals the dangerous narrow passage through which the rescue team traversed to reach to the boys.
This video was posted on the Facebook page of Thai Navy SEAL and captioned 'the operation the world never forgets'.
There was a stage when the rescue team is seen crouching through a narrow passage over speedy floodwater.
Even before the operation started on Sunday, the team knew that the operation was going to be very delicate. Seeing the footage, it was evident that the team soccer needed to dive through the waterlogged and complete the 2-kilometre land journey.
This journey was very dangerous as they needed to climb over slippery rocks and their physical condition wasn't good enough to undertake the daunting task.
Thai Prime Minister Prayuth Chan-Ocha confirmed, "The boys were given anti-anxiety medication before the mission kicked."
Also Read:Bizzare! Indian man gets his fingernails chopped after 66 years for NYC exhibit