Terror and Masood Azhar dominate Modi-Xi meeting at BRICS Summit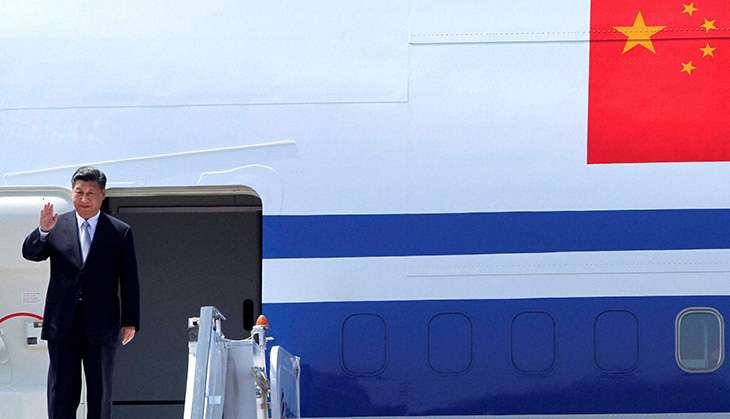 Terrorism continues to be the important focus of India's diplomatic outreach. On Saturday, on the sidelines of the BRICS Summit in Goa, Prime Minister Narendra Modi's message to Chinese President Xi Jinping was that both countries should increase coordination, and look for common ground, particularly on the issue of the China's continued stand on Masood Azhar at the UN 1267 committee.
A Ministry of External Affairs spokesperson said Modi conveyed to Xi that no country is immune from terrorism, and that countries cannot afford to have differences on this issue. According to reports, President Xi, too, called for more coordination between both the countries, especially on counter-terror efforts.
The important meeting was the first time both the heads of states met after India carried out surgical strikes across the Line of Control in Pakistan-occupied Kashmir.
Outstanding issues discussed
India and China have had a difference of opinion, especially on the issue of cross-border terrorism emanating from Pakistan. China has promised to invest more than $50 billion dollars in the China-Pakistan Economic Corridor.
Recently, the Communist nation yet again blocked India's attempts at the UN to designate Jaish-e-Mohammad chief Maulana Masood Azhar as a 'terrorist'. Jaish is a UN-designated terrorist organisation, and the Chinese stance on its chief continues to baffle the Indian diplomatic establishment.
MEA spokesperson Vikas Swarup said India was maintaining a continuous dialogue with China on the issue, and expected that the other side would see logic in what India had been saying all along.
Modi, meanwhile, raised the issue of Masood Azhar with South African President Jacob Zuma in another meeting, held on the sidelines of the BRICS and BIMSTEC Outreach summits.
Swarup also pointed out that the issue will be taken up again when NSA Ajit Doval meets his Chinese counterpart, state counsellor Yang Jiechi, soon. This signals that there may be a rethink from the Chinese side on this issue.
A report in Pakistani daily The Dawn,which led to action against journalist Cyril Almeida, too, had stated how Pakistani Foreign Secretary Aizaz Choudhary had told the Pakistani top brass, including PM Sharif and Army chief Raheel Sharif, that while had China agreed to keep putting a ban on Azhar on technical hold, it had repeatedly questioned the logic of doing so.
China, defending its decision, had recently claimed that there was difference of opinion on the issue of Azhar in the committee.
According to the MEA, Xi clearly said that China opposes all forms and manifestations of terrorism, and that there must be increased cooperation with India. Xi is understood to have accepted that terrorism is on the rise, and alluded to the growing threat of ISIS.
While China, which now has a bigger role in Afghanistan, has failed to bring the Taliban to the negotiating table through pressure on its all-weather friend Pakistan, there are fears that the ISIS ideology may find takers in the restive Xinjiang province if concrete steps are not taken.
It is learnt that Xi conveyed to Modi that India and China must step up counter-terror efforts, and maintain strategic communication and dialogue.
Meanwhile, Modi also brought up the issue of India's permanent membership to the Nuclear Suppliers' Group in his meeting with the Chinese President. Both the countries had earlier promised to continue their dialogue on the issue, after China had blocked India's entry on procedural issues. Both countries have had one round of talks on the NSG issue. A second round of talks is expected soon.
China has reportedly promised action against members of terror outfits like ULFA, who have taken refuge on the Chinese-Myanmar border.
"My meeting with President Xi Jinping was fruitful. We discussed various aspects of India-China ties," PM Modi tweeted after the meeting.
Edited by Shreyas Sharma
More in Catch
BRICS the ideal platform to repair Indo-Russia relationship, counter China
India Russia Summit: Modi and Putin on the same page on terror, sign big deals
BRICS: Cross border terrorism, economic cooperation to dominate agenda