Stop press! Modi govt now targets NRI Sikh media for criticising PM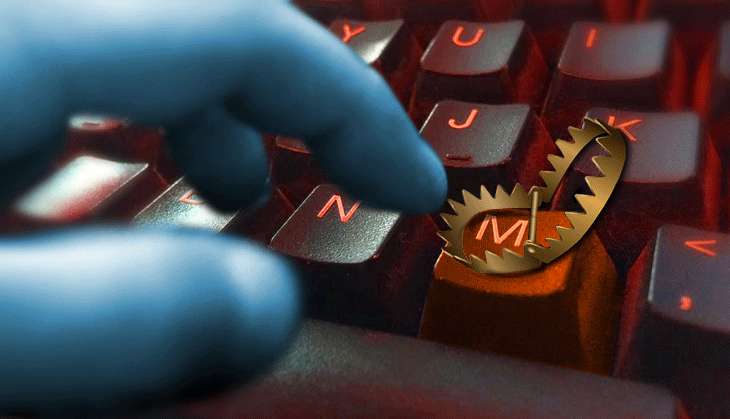 Objective reporting on developments in India continues to be a bane for Indian journalists reporting for media outlets run by NRIs abroad.
Journalists complain of constant pressure exerted by the Indian government through the consulate staff either through the owners of the media houses, or directly, for being critical of the Indian government on their shows or in their write-ups, not only in the media outlets but even on their social media walls as well.
They say that while such instances of harassment were there even during the Congress regime when the officials complained or sent feelers about criticism of Indian establishment, things have become worse during Narendra Modi's regime.
Journalists are now being targeted for how they report on Modi as a personality instead of the government as a whole.
The latest in the series is the sacking of radio journalist Shiv Inder Singh based in Punjab from a radio network in Vancouver. He has decided to raise the issue of freedom of journalists employed with what has come to be known as the NRI media.
In a letter addressed to the Canadian Radio-television and Telecommunications Commission (CRTC), he has pointed how his services were recently suspended arbitrarily due to political interference which amounts to trampling the freedom of expression.
Stop the press!
"For the past several months, I have been having a tough time with one of their talk show hosts over political disagreements, particularly because of the policies of the current Indian government under Narendra Modi. It is pertinent to mention that religious intolerance has grown under Modi whose party, the Hindu nationalist BJP has a poor record of human rights. The responsible Indian journalists too have been taking notice of these ugly developments and speaking about it openly. Since the Indians living in Canada are also worried about the situation, it becomes important to make them aware of these ground realities," the letter states.
He told Catch, "What triggered the process of my ouster was my airing of views on Kargil operations recently which the show host did not like. I was also told to refer to Modi as Modiji. I replied saying that when we refer to Canadian Prime Minister Justin Trudeau as Trudeau and American President Barack Obama as Obama, what is the need to add 'ji' to Modi's name."
He said that he was told that there were angry calls from listeners and it would be better if I became a part of changed programming that would take three months. Thereafter, the CEO and others running the radio network have not taken his calls.
He was told by his Canadian friends that in a meeting the CEO categorically said that they had to take this action following complaints from several listeners, who objected to his criticism of Modi and the Indian Army.
Through his letter, Shiv Inder has sought to ask if he has violated any of the CRTC norms or how can it be assumed the basis of complaints of few individuals that he has offended the entire Indo-Canadian community.
"I believe that the action has been taken against me under political pressure from both the Indian agents and the pro-Modi lobby that continues to become stronger in Vancouver," he said.
More on the 'wrong' list
Prior to this, it was another senior journalist Gurpreet Singh who quit a radio network in Surrey, Vancouver. in 2014 after being pressurised to support Modi and stop criticising him during his North America visit in 2014.
He was targeted for giving space to a person on his show who intended to organise protests during Modi's visit.
"It has been Sikhs, some of them aligned with Shiromani Akali Dal (SAD), the BJP ally who make all the noise and the exertion of pressure begins," says Gurpreet.
Tejinder Kaur is another Canada-based journalist who was penalised for airing her views on the 2002 Gujarat 'genocide' as she puts it.
She was targeted for raising the human rights issues and for being a part of the protestors opposing Modi's visit to North America.
"I was even told off about my use of social media. I was told what to write, what not to write on my wall. I was told not to criticise Modi. I told them that this is my private space and I can use if for airing my independent views. Then came the suggestions on my taking an off for some time. I told them clearly that either I have my show or I am off. I walked out eventually," she told Catch.
But it's just not the BJP...
Former president of Punjabi Press Club in British Columbia Gurvinder Singh Dhaliwal has faced the hostility from the Indian government both under the UPA regime and the present one.
His multiple entry visa was cancelled in 2010 just at the time when the Punjab Languages Department announced a Shiromani Award for him for literary journalism.
He managed to get a visa to India after two years when authorities at Punjabi University Patiala intervened, pointing out that he was required to visit the university in connection with his doctorate work.
"I was questioned by officials informally about whether I was running an anti-India or pro-Khalistani campaign. I told them that we just report plain facts. My contention is that we have been raising the human rights issues whether they are about the 1984 Delhi anti-Sikh riots or the anti-Muslim Gujarat riots of 2002. It is through interference in the local institutions that the consulate officials exert pressures," he said.
He disclosed that the pressure is first exerted at the top level and if the reporters still do not tone down their criticism, they are targeted individually.
"The consulate officials told me that a written complaint by just five individuals is enough to deny a visa. Now these five can be their own stooges also," he pointed.
He was again denied a visa in 2014 after the BJP came to power when he was scheduled to deliver a lecture on the centenary of the Komagata Maru incident.
"Whether it is Congress or the BJP, we have been targeted for raising issues in the media for the diaspora here. Of late, I have been approached with the message that I will get a visa if I apply but I do not want to be humiliated again. You deprive us of our visit to our motherland and then make tall claims about addressing NRI issues," he said.
...and more still
Harkirat Singh Kular of Punjab Guardian newspaper too has had a similar experience. He was sent back from Delhi airport in 2007 and managed to get to Punjab only after a legal battle in Punjab and Haryana High Court.
"In 2015 I was again refused a visa without a reason when I wanted to go shopping for a family wedding. There is no proper system in place. I can just assume that maybe I was targeted for my objective reporting on issues," he said.
The journalists have been saying that when they are not among the black listed Punjabis, why they are targeted and humiliated. They point out that it is not only in India that the freedom of press is being gagged, the phenomena applies to most of those working with the NRI media as well.
In the letter to CRTC, Shiv Inder has pointed out that, "Last but not the least, I am not writing this letter to you to get back on air. My main concern is that the political interference continues to grow in the working of the media not only in India but within the South Asian Diaspora for which the CRTC and other regulatory bodies should be vigilant as such trend is unhealthy for a democracy. Also, the way CRTC's name is being used to create false alarm among journalists and the community, reflects very badly on your body. Therefore you must investigate the matter at the earliest."
Edited by Jhinuk Sen
Also read: World Press Freedom Day: 26 attacks on journalists in 2016; Chhattisgarh continues to be unsafe for scribes
Also read: Assault on press freedom: leaders decry denial of ads to Patrika group
Also read: Freedom of press is in peril. Rajdeo Ranjan's murder is proof