South Korea, US may announce joint military drill dates by next week amidst North Korea's 'invading territory' allegations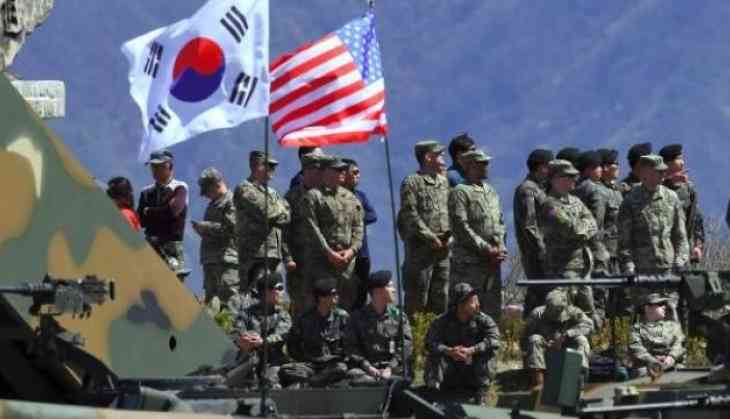 After the recent development of North Korea agreeing on talking point with the foe country, South Korea, and the US are set to announce dates for their joint annual military exercises, defense officials said on Friday.
A Defence Ministry spokesperson shared, "At the beginning of the week we will make an announcement regarding plans for the Foal Eagle and Key Resolve military drills which was postponed due to Winter Games."
This drill usually takes place in February last week and the beginning of March. This is the drill which has been an objectional point for NKorea, which believes that such drill invades its territory.
It was the Winter Olympics which has opened the gate for possible denuclearisation, though they are technically still at war.