See: the pics that made Sushma's followers see red
Catch Team
| Updated on: 10 February 2017, 1:51 IST
Union Minister for External Affairs, Sushma Swaraj, was in the Iranian capital on an official visit before she left for Russia to attend the meeting of foreign ministers of RIC (Russia, India, China). And her 'look' there made some news back home, but for the wrong reasons.
Meanwhile, Swaraj's choice of attire managed to irk quite a few of her followers. Photographs released by her ministry of her meeting with President Rouhani show her head draped in a pink shawl.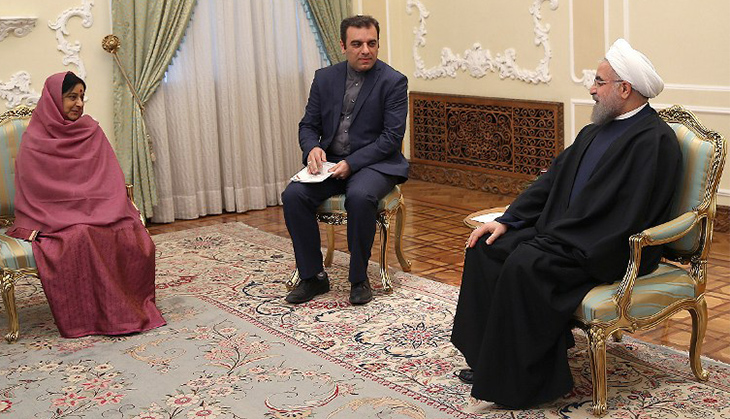 Photo: AFP Photo/ HO / Iranian Presidency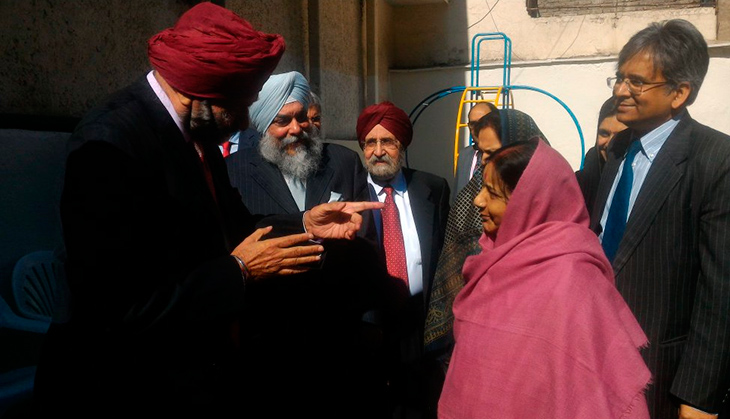 Photo: Vikas Swarup/ Twitter

It led to a furore on social media from the 'sanskaari' brigade who took the opportunity to suggest that Rouhani should be asked to wear a dhoti-kurta when he visits India.

While some said Swaraj has converted to Shia Islam, others were more nasty and likened her shawl to a 'pink potato sack'.
Breaking : Sushma Swaraj converts to Shia Islam on her visit to Iran. pic.twitter.com/KaE3Hf0P5Q

— Lame af Monk 😓 (@oldschoolmonk) April 17, 2016
On Modi refusing to wear Islamic skull cap,reax:Anti-secular.On Sushma Swaraj wearing hijab in Iran,reax: Inappropriate.Same folks.Go figure

— Rupa Subramanya (@rupasubramanya) April 18, 2016
All men criticizing Sushma Swaraj for covering head in Iran: when you become Foreign Minister, compensate by going bollocks bare everywhere

— IndiaExplained (@IndiaExplained) April 18, 2016
No compulsion for Sushma to cover her head in the presence of Sanghi Sri Sri Ravi Shankar but Iran is so Sanskari pic.twitter.com/HCoKeryVfc

— Girish Iyengar (@girishs2) April 18, 2016
In Iran, where the Ayatollahs made laws making it mandatory for women to cover their heads and bodies when in public places, a parallel fashion has evolved since the days of revolution.
Iranian women have a distinct dressing sense and are careful in their appearance. While the more religious ones can be seen wearing the all encompassing black chador, there are many who like colourful scarves. Long skirts have gone out of fashion and have been replaced by the manteau or a knee-length, long sleeved overcoat which they wear with a shawl or a scarf.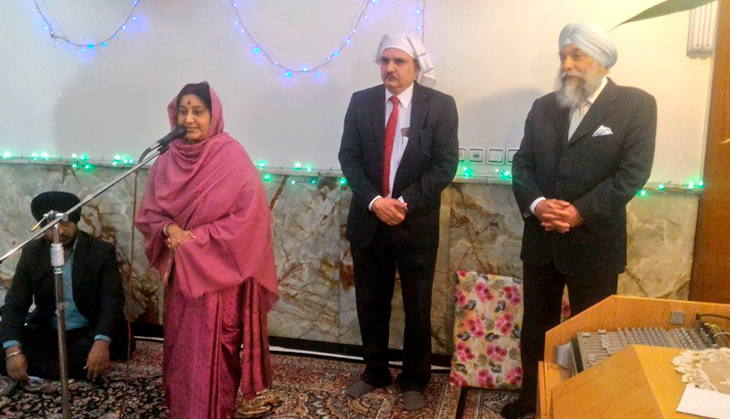 Photo: Vikas Swarup/ Twitter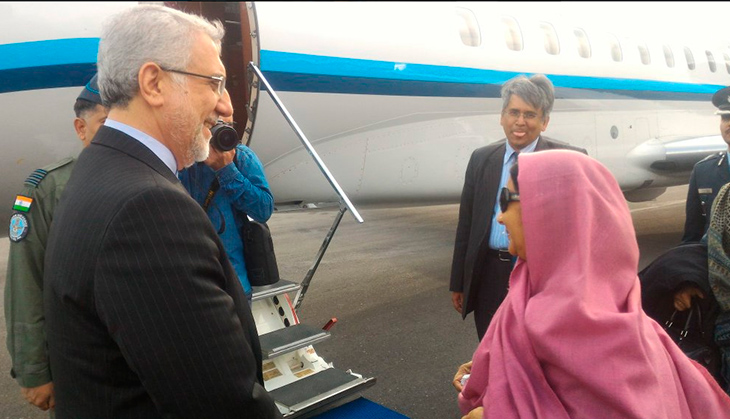 Photo: Vikas Swarup/ Twitter

During the two-day visit, Swaraj met Iranian Foreign Minister Mohammad Javad Zarif and President Hassan Rouhani to discuss serious bilateral issues. India believes Iran can help fulfil its growing energy needs and that there is a great opportunity for bolstering trade between the two countries, especially after the lifting of Western sanctions against Iran.

India, Afghanistan and Iran recently agreed to sign the strategically important Chabahar agreement that will not just contribute to Afghanistan's economic growth, but will also provide India access to Central Asia, bypassing Pakistan.

Text by Sadiq Naqvi

Photos curated by Vikas Kumar

More in Catch:

Dire state: liquor bans may be popular, but are they affordable?

'Bharat Mata Ki Jai' is a trick to divide and rule: Mayawati

7 covers that show how ridiculous it is that Trump is leading the polls

New autism research: a nutrient called carnitine might counteract gene mutations linked with ASD risks