Saudi Prince Salman arrives in US on a three-day state visit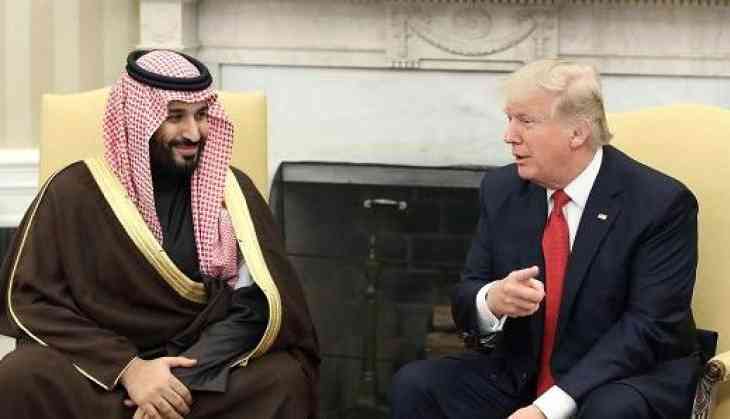 Crown of Saudi, Prince Mohammed bin Salman arrived in the US on Tuesday on a three-day state visit.
He was received by Saudi Ambassador to the US Prince Khalid bin Salman bin Abdulaziz and Chief of Protocol at US State Department Sean P. Lawler.
As soon as he arrived in the US, Prince Khalid tweeted: "On behalf of the Saudi Embassy in the US, we are delighted to welcome Crown Prince Mohammed bin Salman to the US. He also said that Prince Salman's visit was in continuation of the strategic cooperation and friendship between our two countries.
Later today, the Prince would be received by the US President in the White House. This is a reciprocal visit by the Prince after Trump's visit to Saudi Arabia last May.
His three-day trip would include seven cities in the US. He would go to Silicon Valley to strike a deal and also visit some gas and oil companies located in Texas.
During this visit, it is expected that Trump and Kushner would present a Middle East peace plan, which can possibly bring Israel and the Palestinians together.
Also Read: Crown Prince Mohammed bin Salman prepares to leave for Silicon Valley