Previously a crime, those convicted of homosexuality in UK to receive pardon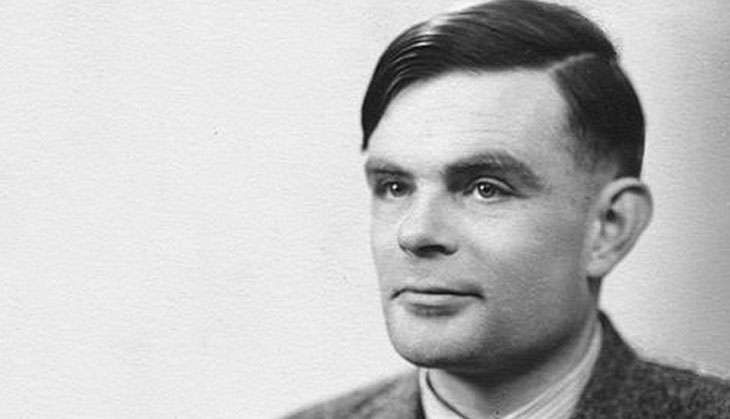 Having helped break the Nazis' enigma code and recognised as the father of modern computers, Alan Turing was undoubtedly both a genius and a hero. His genius is enough to be the subject matter for books and movies, and, indeed, it has - the most recent being the 2014 Benedict Cumberbatch-starrer The Imitation Game. However, while Turing may have been portrayed as a hero in the movie, he didn't die a hero.
Turing killed himself; a cyanide-laced apple the tool of his suicide. He was 41. His suicide was possibly the result of what he'd been through in the previous two years. He was convicted of homosexuality, then a crime in Britain. As a result, he was forced to undergo hormonal treatment which left him both impotent and afflicted with gynaecomastia due to a hormonal imbalance.
Also read - India remains in the closet as UNHRC implements historic LGBT watchdog
But Turing was not alone. While consensual homosexual relations have been decriminalised in Britain for decades, tens of thousands of gay and bisexual British men were convicted for having or wanting to have gay sex.
Now, a new government proposal will see that all these men, who were convicted for acts that now stand abolished, are posthumously pardoned.
A government pardon
The move is inspired in no small way by the government's attempts to redress the wrongs done to Turing over the past decade. Turing first received a formal apology from then Prime Minister Gordon Brown in 2008, with Brown even terming Turing's ordeal "horrifying" and "utterly unfair".
In 2012 though, David Cameron's government refused Turing a full pardon, something Queen Elizabeth II herself did a year later, using her power of offering "a royal prerogative of mercy", a power she rarely exercises.
While important and wholly deserved though, it did precious little to redress what was inflicted upon many other men whose only crime was being born at the wrong time.
Also read - Nepal becomes first Asian country to include non-discriminatory laws for LGBT community
Those who've been convicted under these laws and are still alive have been able to approach the government to have their records retrospectively cleared. However, this does precious little to assuage the pain inflicted on many more who died under the shadow of antiquated convictions, or the suffering their family had to endure.
The government's new announcement is an attempt to fix just that. Under it, men convicted under these laws who are no longer living will be posthumously pardoned. Those still living, who've been victims of these laws, will also be able to apply for a disregard process that will see these "crimes" expunged from their records after due investigation.
A pardon with a condition
The government's move comes in response to a Bill being moved by MP John Nicholson that seeks a blanket pardon for all these men. Dubbed the Turing Bill, it goes a lot farther than what the government has proposed.
However, it won't be supported by the largely conservative House of Commons, despite it being a far more proactive and sensible piece of legislation. In fact, the posthumous pardon seems to just be a move to placate LGBT activists who see the pardon for what it is - a token gesture.
Nicholson's Bill offers a blanket pardon for all those convicted under the laws, both living and dead. It's something that the government has refused to back. UK Justice Minister Sam Gyimah explained this by stating, "A blanket pardon, without the detailed investigations carried out by the Home Office under the disregard process, could see people guilty of an offence which is still a crime today claiming to be pardoned."
Also read - Brazil's LGBT murder epidemic: one person killed every day
However, activists have called bullshit on Gyimah's reasoning, as Nicholson's Bill clearly makes an exception for such cases.
The other thing Nicholson's Bill does is close a loophole that has long since irked gay activists. While those convicted under these antiquated laws were able to approach the government for the clearing of these offences from their criminal records, one offence could not be expunged - Section 32 (Soliciting by Men). This despite Section 32 being repealed in 2003.
An apology not a pardon, please
However, not everyone is happy with just a pardon and a clean record. And rightly so. After all, what they did was not a crime in the first place. A pardon therefore, is less appropriate than an apology. In fact, one 93-year-old, George Montague, from Brighton has started a Change.org petition demanding an official apology for the ordeal suffered by him and many others.
I am 93, please before I die A PETITION for An apology to the oldest old gay men still alive, PLS help me by signing https://t.co/dKgmYWPlQC

— George Montague (@GeorgeMontague2) October 19, 2016
On Change.org, his petition reads:
"I, and 49,000 others, still have criminal convictions. I am therefore partitioning for an apology from this government on the part of their predecessors. Some of those past legislators are still alive, often asleep in the House of Lords on £300 per day, many of them refusing to accept the fact that being homosexual is NOT a choice. I agree that any indecency of a sexual nature IN PUBLIC should still be an offence but our "offences" were often "committed" in private. We don't seek pardons, for that admits guilt (eg; Alan Turing), we believe that these convictions should be quashed."
Also read - Moment of Pride: California to introduce LGBT history in education
Activists and victims alike feel like this is the perfect time for the government to also apologise to them for the trauma and victimisation they have suffered. However, given the government's opposition to accepting the common sense provisions in Nicholson's Bill, it seems highly unlikely that will come anytime soon.