Pak JIT to probe Pathankot attack: mere symbolism or serious intent?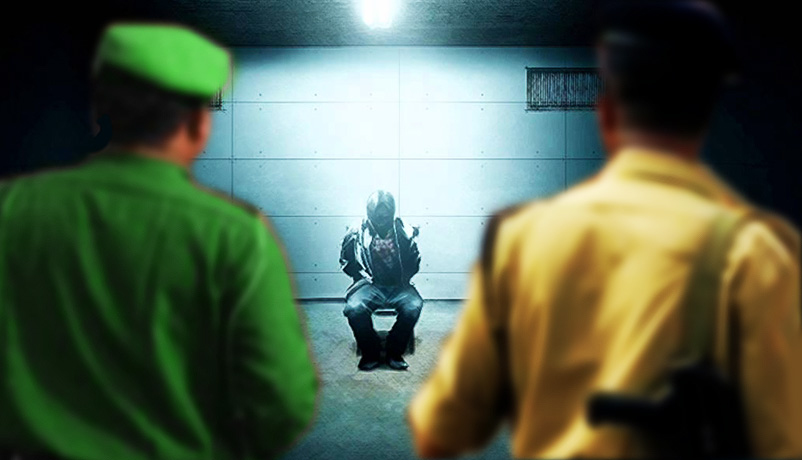 The action
Pakistan has constituted a Joint Investigation Team to probe the Pathankot attack on India
It includes the Pak Intelligence Bureau, military intelligence and the ISI
The reason
It is trying to ensure that foreign secretary level talks with India go ahead
India\'s External Affairs Ministry is stalling on the talks, which are scheduled for 15 Jan in Islamabad
It wanted Pakistan to take action on the \'actionable intelligence\' it had provided
More in the story
Why experts on diplomacy are cautiously welcoming the move
Why it would be unfair to ask for a quick response from Pakistan or the JIT
Pakistan has given the clearest signal yet that it is interested in continuing talks with India. By constituting a Joint Investigation Team to probe the Pathankot attack, the Pakistan government is trying to ensure that the foreign secretary level talks, whose future is currently uncertain, go ahead.
Their Intelligence Bureau, military intelligence and ISI are all part of the JIT. Even if it turns out to be a purely symbolic gesture, it would be unique because the Pakistan government has, for the first time, taken the military on board. It has also not denied the involvement of its citizens in the attack.
Also read: The good & the bad of Pathankot operation: from a soldier's viewpoint
While there has been no official communication from Pakistan to India, news reports in Pakistan state that Prime Minister Nawaz Sharif announced the JIT after consulting the country's top officials - interior minister Chaudhry Nisar Ali Khan, National Security Adviser Lt Gen (retd) Nasser Khan Janjua, the PM's adviser on foreign affairs, Sartaj Aziz, the PM's special assistant on foreign affairs Tariq Fatemi, and finance minister Ishaq Dar.
Sharif also reportedly discussed the issue with army chief General Raheel Sharif, and took him on board about the decision to constitute the JIT.
Going the extra mile
India's External Affairs Ministry has put conditions on the foreign secretary level talks, scheduled for 15 January in Islamabad, saying they'll go ahead only if Pakistan takes action based on 'actionable intelligence' provided by India.
There has been a lot of support for talks in both countries, notably from the political parties in opposition.
Pak Intelligence Bureau, military intelligence and the ISI are all part of the JIT
By announcing the JIT and raiding places like Sialkot, Bahawalpur and Gujranwala for suspects related to the Pathankot attack, Pakistan wants to show that it is ready to go that extra mile.
This may be the first time in the past decade or so that Pakistan has constituted a probe to look into terror attacks against India. In this period, there have been attacks like the 2005 Delhi blasts (which killed 70 people), the Mumbai train blasts (which killed 209) and the 2008 Mumbai attacks (known as 26/11, which killed 171 people).
Welcome, with caution
Experts on Indian diplomacy have welcomed the development, albeit with some reservations. That's because there is little clarity on what this probe will achieve, or how far will the JIT be allowed to take the probe.
G Parthasarthy, former High Commissioner to Pakistan, says: "The investigation is to be headed by their IB director. Now it remains to be seen whether he has the power to investigate and question military officials who may be involved in the incident. It is too early to tell whether this has any long-term effect, and I wouldn't like to speculate on whether this is a face-saving exercise or an earnest attempt to plug terrorism and get talks back on track."
Also read: Here's what we know about the ongoing Pathankot terror attack so far
Rakesh Sood, a former diplomat who has served as first secretary and counsellor at the Indian High Commission in Islamabad, adds: "For the Indian government, this may help in putting the talks back on track, but a lot depends on what happens between now and 14th. Of course, both countries seem quite interested in taking the talks forward, and this seems to be a step in that direction."
Take action against Jaish
There are those who view this move as pure symbolism. Vivek Katju, former diplomat and a regular commentator on India's foreign policy, believes that until Pakistan specifically takes action against Jaish-e-Muhammad, instituting a JIT doesn't amount to much.
"This development is their response to the world, and to India, to show that their army and government are on the same page. The real issue here is what is going to be the result of this JIT. How does this satisfy me, unless you go to the perpetrators? There needs to be some real action against Jaish, which is the only way they can demonstrate real intent," Katju says.
There's little clarity on what this probe will achieve or how far the JIT will be allowed to take it
He adds that if Pakistan wants to assuage the concerns expressed by India and the world, it should send its NSA to India to explain the findings of the JIT.
"They need to give us some interim report of what their JIT has achieved, unless they want to be seen as making another face-saving bureaucratic move. They should send their NSA over to India to explain their position to us," he says.
Fair to ask for immediate response?
But there's a counterargument. If India asks Pakistan to speed up the investigation and/or convey the JIT's findings, it can be argued that even India hasn't made much progress in the case.
CD Sahay, former chief of the Research & Analysis Wing (R&AW), says Pakistan should also be given time to react.
"Our investigation has also just started. We have just begun to interrogate the SP (Salwinder Singh) and look for insiders. There is no Kasab or Headley this time. If Pakistan tells India to give it names, how will India reply? We are obviously going to ask for more time. Let's keep in mind that Pakistan has granted that kind of importance and urgency to debate and discuss the issue."
More in Catch - Exclusive: India tipped off on 25 Dec about Pathankot. Even as Modi met Sharif
#PathankotAttack: Modi has 3 choices. He needs to pick one and stick to it
#PathankotArrest: why this TV spectacle was disgraceful and dangerous
Pathankot anti-terror operation: Gaping holes & questions galore