Pak court sentenced MQM leader to 81 years in jail. But does it matter?
Xari Jalil
| Updated on: 13 February 2017, 6:03 IST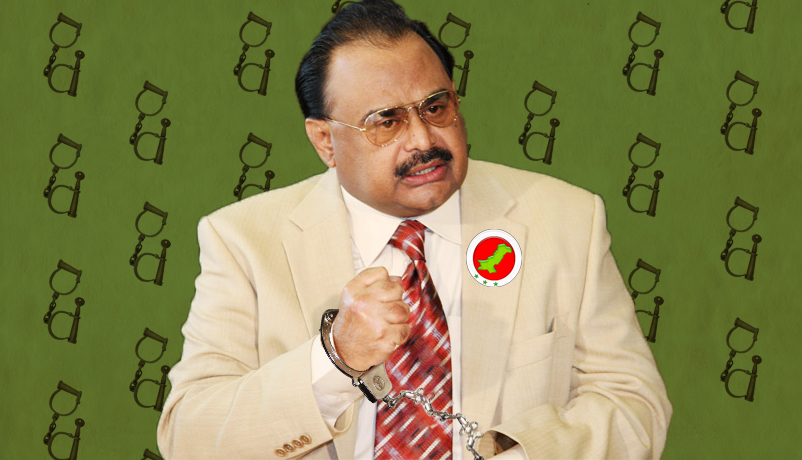 The sentence
MQM leader Altaf Hussain was sentenced to 81 years in prison by a provincial court
The Gilgit court said the Muhajir leader\'s speeches were anti-state and he incited violence
The crime
Hussain compared Pak Rangers in Karachi with Indian troops in Kashmir
He also invoked Nato, UN forces leading to wide outrage
More in the story
Hussain lives in London; what does that reduce the sentence to?
Does the sentence find support in the Pakistani society?
An anti-terrorism court in Pakistan's Gilgit-Baltistan province sentenced Muttahida Qaumi Movement (MQM) leader Altaf Hussain to 81 years in prison on 12 October for anti-state speeches and inciting violence.
Statements by Hussain, who lives in London, have repeatedly led to outrage in Pakistan. In July, there was a huge uproar when he spoke against the military - first, it was against the law; second, it also went against the sentiments ingrained in the Pakistani society.
"(Pakistan) Rangers personnel treat people in Karachi exactly how the Indian troops behave in occupied (sic) Kashmir," the leader of the Muhajir community said while addressing party lawmakers and workers. According to him, Pakistan's paramilitary forces behaved like a mafia in the country's financial hub.
Karachi has always been a stronghold of MQM, a political party that represents Muhajirs - those who migrated from India to Pakistan after the partition. In fact, up to a point, the party was known as Muhajir Qaumi Movement. Its agenda has been to protect the community who perceive themselves to be discriminated against.
Hussain has always been known for inflammatory speeches. Of late his speeches have been less and less subtle. The fugitive leader's words and moods seem to have become increasingly volatile and led to resentment and anger in several quarters.
But this time he seems to have outdone himself: The latest round of remarks against law-enforcement agencies was followed by a plea to the Nato and the United Nations to send their troops to Karachi.
@xarijalil takes stock of Pakistan's mood after the 81-year sentence dished out to Altaf Hussain
Apart from the prison sentence, the Gilgit court also issued a non-bailable warrant against him and slammed a 24 lakh rupees fine.
Hussain faced strong criticism over his comments regarding the Army. In fact, he once had to offer an apology in case his words "hurt national security institutions and patriotic people."
Imran Khan's Pakistan Tehreek-e-Insaf (PTI) seemed to be the most outraged. In August it filed a petition against Hussain and so did many others. The provincial Assemblies also collectively condemned the statements.
But unsurprisingly, reaction by MQM workers has been next to nothing. "There has been absolutely no reaction from any supporter," said a resident of north Karachi, a region with a huge MQM voter base. "No one cares about it."
A journalist who has followed the party said the "zero reaction" was because the jurisdiction of the court that issued the order will be limited to Gilgit-Baltistan. Effectively, Hussain will face punishment only if he enters the area.
"In all practicality, he will not enter (the province) in the near future. So this is certainly not worrying," he said. "In fact, the MQM is much more worried about a Scotland Yard case against Altaf Hussain."
Even the party's reaction was lukewarm. "The MQM's legal and constitutional experts will decide a plan of action after discussion and consultation," said a spokesperson. There are no fiery reactions, no shaking off the fists. The party and its workers have more or less shrugged the news off.
Why does the 81-year sentence to Altaf Hussain not worry his Muhajir base in Karachi? Read here
Neither does the news have any impact now, not will it have any effect in the near future, according to Nadeem Farooq Paracha, a journalist and an analyst.
"First, he will never come to Pakistan, so all the courts in the country can give him as many sentences as they want, and it will never affect him," he said.
"Second, it is a bit funny that some small court in Gilgit-Baltistan wants to exert its 'power' by passing such judgments. It's a farce in a way. Not that he is a saint but this is like self-parody."
Experts and residents of Karachi - certainly more clued in on the MQM and its impact there - agree: the court sentence has no effect on Karachi's politics, especially if the court is in a far-flung area like Gilgit-Baltistan.
But in Punjab, where the Pakistan Muslim League (Nawaz) and the PTI are popular, opinions are different. Foremost is the hopeful feeling especially among PTI supporters that such legal action will eventually put the MQM down, which they term a 'terrorist party'.
"We need the courts to pass such judgments because it is high time a British national who interferes in our politics is put in his place," says a PTI voter. "And we wholly condemn the way he has given inflammatory remarks against the law enforcement agencies."
Supporters of the PML-N, which has been in politics for far longer than the PTI, differ a little. "The PTI has always wanted to take over Karachi, so they hate the MQM and would want it to be declared a terrorist party and shut down," said a supporter. "But in reality, that will never happen because after all Karachi and Hyderabad does have true MQM supporters."
On a different note, the Human Rights Commission of Pakistan (HRCP), has defended Hussain's right to speech. "This court sentence is only about scaring the MQM and its workers," said HRCP's IA Rehman. "Otherwise it means absolutely nothing."
The views expressed here are personal and do not necessarily reflect those of the organisation.