Orwell comes alive: UAE unveils ministries of 'happiness' and 'tolerance'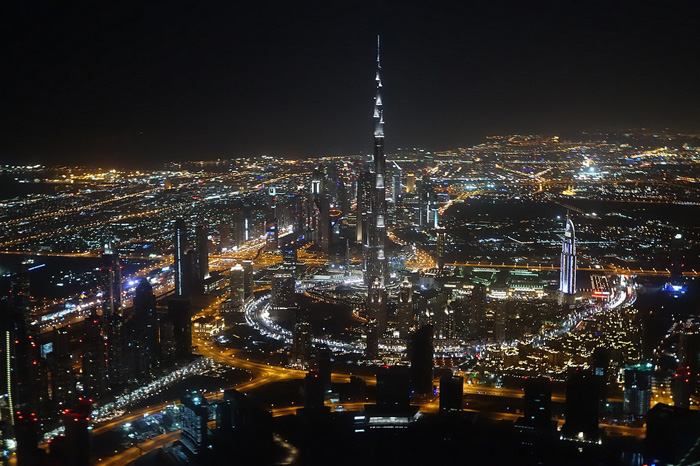 Happy pills
The UAE has announced two new ministries - of happiness and tolerance
From now on, the Ministry of Cabinet Affairs will also be in charge of \'The Future\'
More in the story
How happy the UAE is on the World Happiness Index
UAE\'s human rights record and a guide on what not do
Looks like the winds of change are blowing in the United Arab Emirates. The country has come to realise that the ancient, trusted formulae of 'big oil = big money' and 'money = happiness' may not be the way to bring happiness to its citizens.
That's exactly why the rulers of the UAE had an unusual idea. They decided to put a man in charge of happiness, and give him his own ministry.
Also read - Decoding Dubai: what's behind PM Modi's new love for the UAE
The announcement was made alongside a huge bureaucratic shake-up by the Prime Minister of UAE, Sheikh Mohammed bin Rashid al-Maktoum, who is also the ruler of Dubai.
A new post, Minister of State for Happiness, will align and drive government policy to create social good and satisfaction.#WorldGovSummit

- HH Sheikh Mohammed (@HHShkMohd) February 8, 2016
And, perhaps to prove a point to the world that the UAE is a tolerant nation, he tossed in a minister of tolerance too, for good measure.
The post of Minister of State for Tolerance has been created to promote tolerance as a fundamental value in UAE society#WorldGovSummit

- HH Sheikh Mohammed (@HHShkMohd) February 8, 2016
"It is the beginning of a new journey of achievement and giving to the people, and we ask God to help us serve and take care of them," Sheikh Mohammed said in one post in Arabic.
Another ominous announcement is that henceforth, the Ministry of Cabinet Affairs will be in charge of 'The Future'.
The Ministry of Cabinet Affairs, tasked with future strategies, becomes the Ministry of Cabinet Affairs and The Future.#WorldGovSummit

- HH Sheikh Mohammed (@HHShkMohd) February 8, 2016
"Measuring happiness on an annual or quarterly basis did not meet the requirements of a rapidly-changing world, and expectations indicated that happiness should be monitored daily," Sheikh Mohammed explained.
Which is why there will be a central network that will monitor the 'Happiness Index Application', and send daily reports to decision-makers about the situation in specific geographical and governmental areas.
Can you imagine what their HR department would be like?
"You're far below your Happy Quota today."
Thankfully, there are no plans yet for ministries of Love, Peace, Plenty and Truth.
Orwell was a fortune-teller
In the international media, the shuffle has piqued interest, primarily because of these two new posts - for obvious reasons.
Because who doesn't deserve happiness? We all know tolerance is in short supply in the nation, and money, given the declining oil prices, is unable to buy happiness.
Given the country's record on human rights and gender equality, one Human Rights Watch official described the new job as 'Orwellian' to the New York Times - a nod to George Orwell's 1984, in which the Ministry of Truth spreads mostly lies (UAE citizens will be forgiven if they want to pick up their copies of 1984 in alarm).
Because behind its glittering facade, arrests, imprisonments and torture go largely unchallenged by the UAE, which is far more keen to secure business deals than accept its other, darker face.
Stoning is still a legal punishment. Abortion is illegal and punishable by a maximum penalty of 100 lashes or up to five years in prison. The punishment for committing adultery is 100 lashes for unmarried people and stoning to death for married people.
Behind its glittering facade, arrests, imprisonments and torture go largely unchallenged by the UAE
If you get caught driving drunk, it's 80 lashes for you. Caught having premarital sex? That's 100 lashes.
Can you consume alcohol openly? Nope. Can you be gay? Nope. Marriage between a Muslim woman and non-Muslim man? Not happening.
In Sharjah, the arms and legs of men and women need to be covered at all times. No holding hands, even between married couples.
If you're a citizen, you also cannot be critical of the government, its officials, the police and in particular, the royal family.
Women, thankfully, are allowed to drive. Hooray!
And if we begin to go into the details of discrimination against migrant workers, we'd be here all day.
Also read - Al-Nimr sought democracy; will Saudi Arabia give him death today?
If you're happy and you know it...
Internationally, the country is already pretty happy - or so says the 2015 World Happiness Report, which ranked it No.20, above Britain and below Belgium. (India is at a lowly 117. Looks like we desperately need these two ministries too.)
The UAE has practically beaten all other Middle East/Arab countries by a mile, but for Israel, which is ranked at No.11.
But it's not the only country to create ministries to formally address citizens' happiness.
Venezuela created a Ministry of Supreme Social Happiness in 2013, tasked with coordinating anti-poverty programmes in a country suffering from widespread inflation and a harsh economic downturn.
Ecuador's appointed a State Secretary of Buen Vivir (good living) in 2013 to make the nation more content.
UAE should note that the top five happiest countries do not have ministries of happiness
Bhutan, which recently switched from an absolute to a constitutional monarchy, rejects GDP as a measure of growth, and opted instead for a Gross National Happiness index since the early 1970s. But the current Prime Minister, Tshering Tobgay, has more or less abandoned it.
The result? Venezuela ranked 23rd in the world for happiness between 2012 and 2014, the World Happiness Report found. Ecuador was 48th and Bhutan was 79th, while Canada finished fifth behind Norway, Denmark, Iceland and Switzerland.
It may not be a terrible idea for the UAE to note that none of the top five happiest countries have ministries of happiness.
More in Catch - A peace conference that led to conflict: the making of the Middle East
Saudi-Iran standoff: Will sectarian violence rise as Shia-Sunni polarisation increases?