North Korea leader Kim meets South Korea President Moon for 2nd time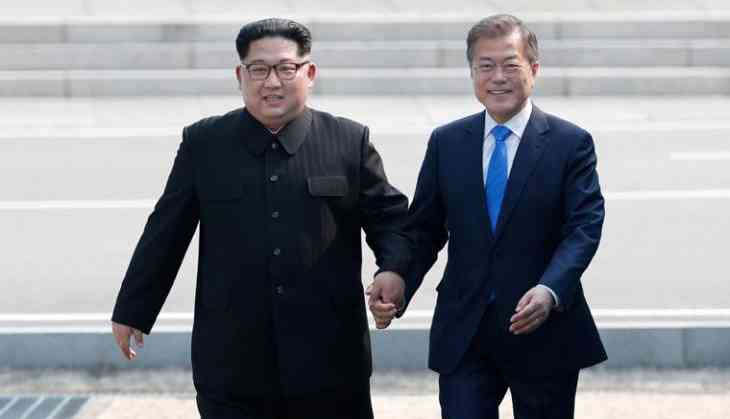 After US President Donal Trump denied meeting North Korean leader Kim Jong Un, Pyongyang leader met South Korean President Moon Jae-in on Saturday. This meeting was to discuss the possibility of an upcoming summit with Trump. The duo met this afternoon north of the heavily militarised border.
Spokesperson of South Korean Yoon Young-chan said that the President will disclose the outcome of the meeting with his counterpart on Sunday. However, much detail about the meeting was not disclosed.
This is the second time that President Kim and Moon are meeting at a border truce village.
Very good news to receive the warm and productive statement from North Korea. We will soon see where it will lead, hopefully to long and enduring prosperity and peace. Only time (and talent) will tell!

— Donald J. Trump (@realDonaldTrump) May 25, 2018
In the first summit that happened in April, Kim and Moon announced that Korea will be nuclear-free and permanent peace.
Also Read:Saudi Crown Prince Salman 'kicks death rumours out of the window' by meeting FIFA president Gianni Infantino in Jeddah