Muslim ban protests across the world had a hint of Desiness in them
Catch Team
| Updated on: 11 February 2017, 5:44 IST
US President Donald Trump signed an executive order on Friday banning people from seven Muslim majority countries - Iraq, Iran, Sudan, Somalia, Libya, Yemen and Syria - for 90 days.
Since then, thousands of protesters have gathered outside and even inside airports across the US to protest against the controversial executive order signed by Trump.
Through the order, Trump temporarily suspended the entire US refugee program that applies indefinitely to the resettlement of refugees from war-torn Syria. The order also blocks all people from Iraq, Iran, Sudan, Somalia, Libya, and Yemen from entering the US for 90 days.
The American Civil Liberties Union (ACLU) took the American president to federal court in Brooklyn on behalf of two Iraqi nationals detained at the John F Kennedy International Airport in New York City, and successfully blocked Trump's order.
US District Judge Ann Donnelly who temporarily halted parts of the executive order reportedly told the government lawyers that "nobody is to be removed."
Social media platforms are now filled with Americans sharing their stories about being immigrant descendants and how America, as a nation, has always welcomed people from across the world.
Amid these are some Indian protestors who have been seen holding placards written in Hindi or Hindi written in English.
Take a look at some of the Hindi placards doing the rounds of social media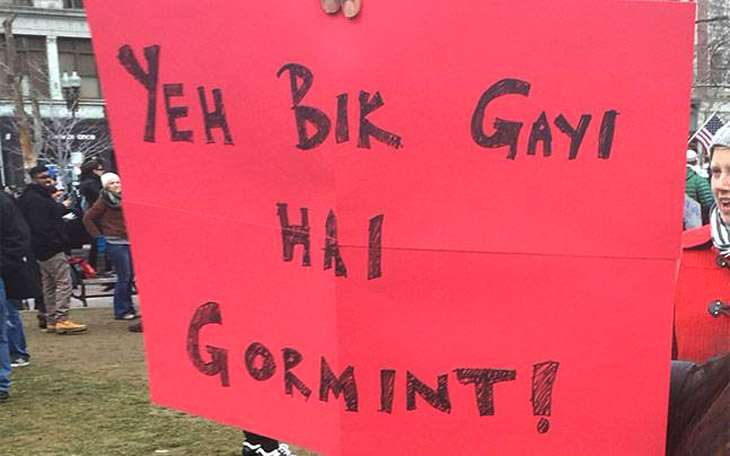 Twitter / @alsheikho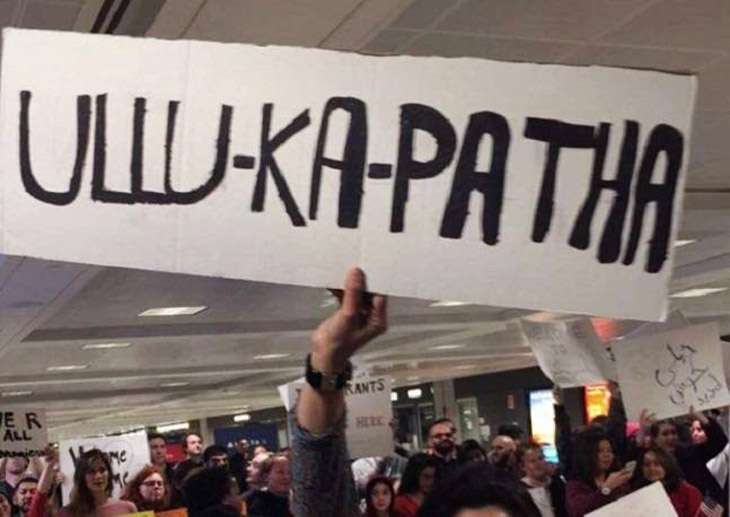 Twitter / @SophieWaseem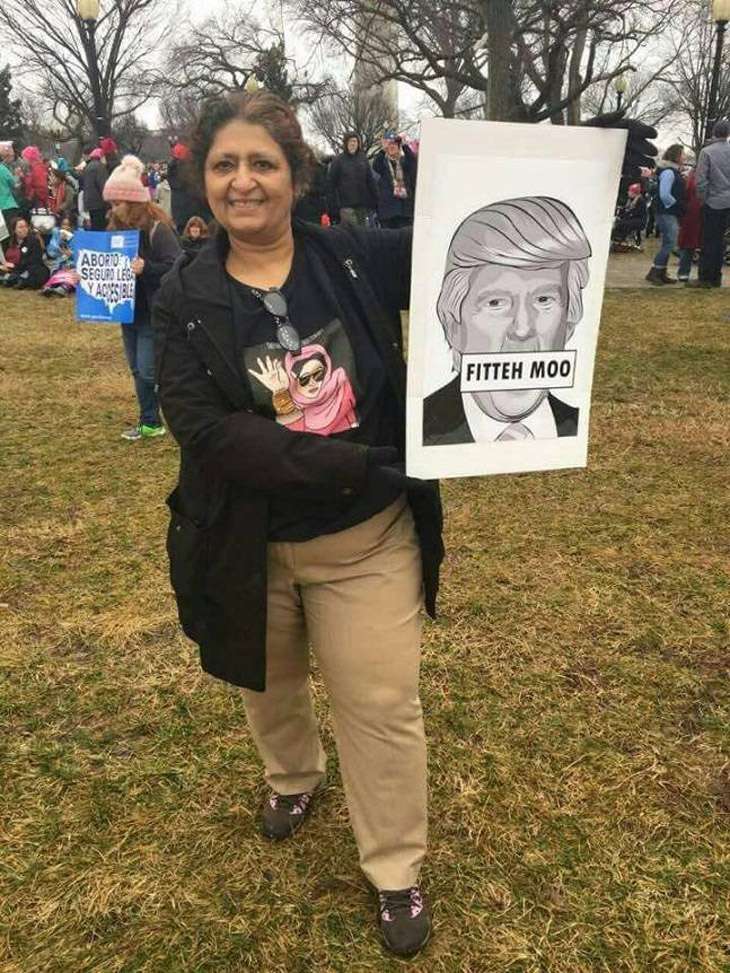 Twitter / @LisaBloom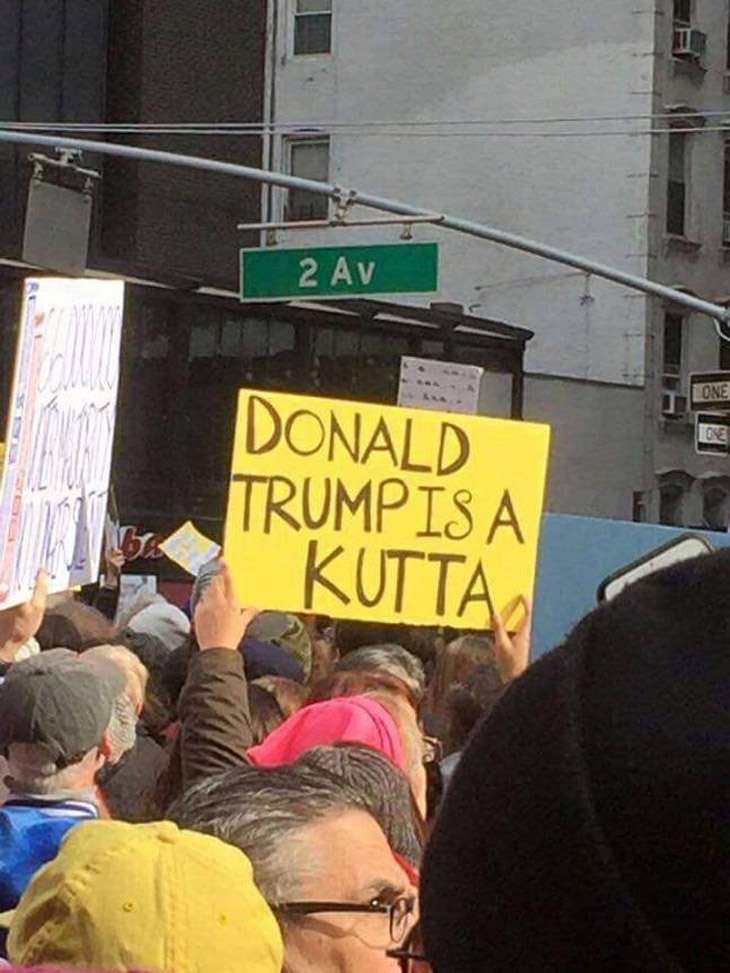 Twitter / @joke_sparrow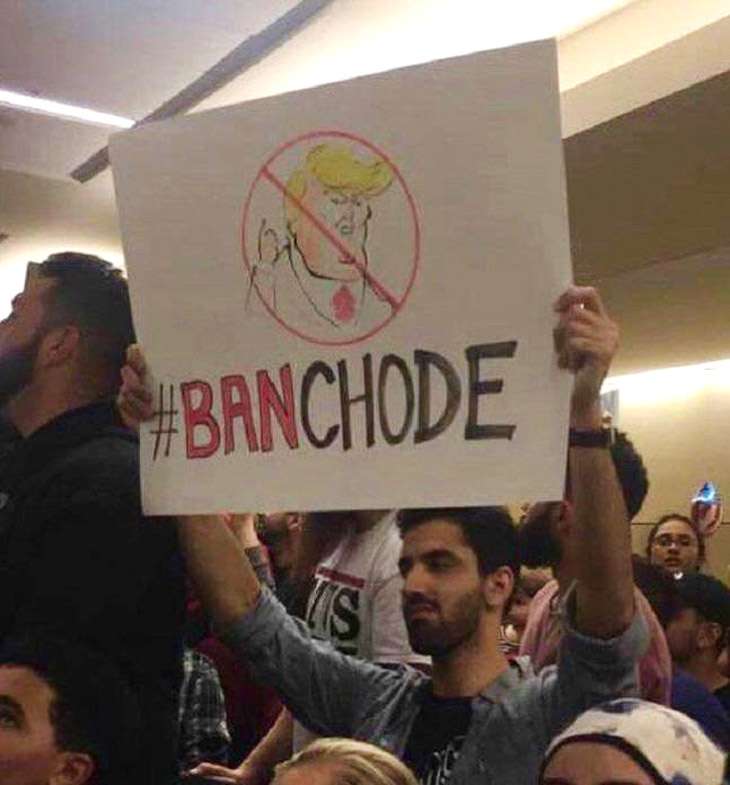 Twitter / @zaarataara