More data breaches 'possible' says Facebook COO Sheryl Sandberg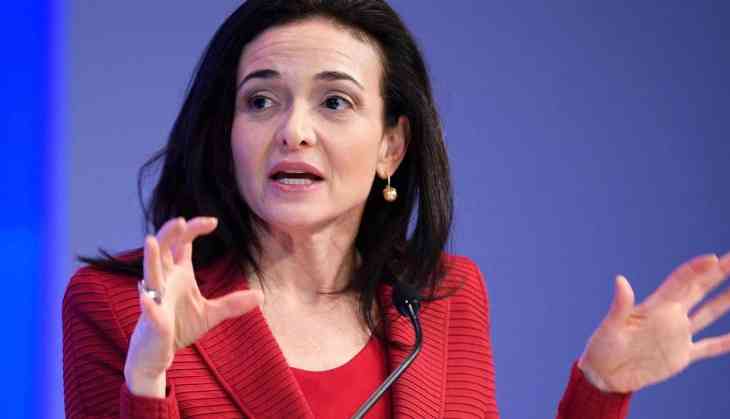 According to Facebook COO Sheryl Sandberg, more data breaches of Facebook could take place. She said, the company is working on its audits, there are chances of more data breaching. Sheryl Sandberg, the Chief Operation Officer (COO) at Facebook and second in command after founder-owner Mark Zuckerberg, said "I am not going to sit here and say that we're not going to find more because we are."

She said, the users are lifeblood of Facebook, users would be required to pay for the security if they don't want to be subjected to data-based advertising.

As per the sources, the social media doesn't have a pay model for Facebook and the Sandberg was just being speculative about the statement.
Also Read: Rapper Cardi B discloses baby bump on ‪Saturday Night Live: Watch video

Sandberg said, the social media giant "cared about privacy all along. She further added, "But I think we got the balance wrong. I think we were very idealistic and not rigorous enough and then there's the possible misuse. What we are focused on is making sure those possible use cases get shut down."

Last month, the controversy where Cambridge Analytica was accused of harvesting data of up to 50 million Facebook users without permission and using the data to help politicians, including US President Donald Trump and the Brexit campaign 2016. After a few days, the data increased to 87 million people. The COO was questioned regarding the same, she said "The company was under the impression that the data been deleted because "they gave us assurances, and it wasn't until other people told us it wasn't true."

According to the sources, Sandberg also rejected the idea that Facebook officials were trying to hide what happened. Sandberg's remarks come days before Facebook founder and CEO Mark Zuckerberg is scheduled to testify before Congress next week amidst the fallout from the data scandal.
Also Read: Germany summons Facebook over user data safety concerns: Report