Meet Sultan Qaboos of Oman who helped rescue Father Tom Uzhunnalil from Yemen
Catch Team
| Updated on: 12 September 2017, 22:26 IST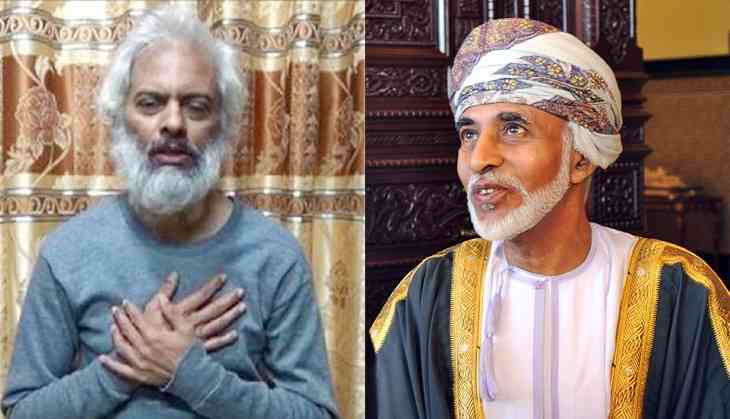 The ordeal of Father Tom Uzhunnalil, the Vatican priest who was abducted in Yemen in March last year, is finally over. Uzhunnalil was finally rescued from captivity in Yemen after spending over 550 days in captivity.
After his release, the father Sultan Qaboos Bin Said of Oman who played an instrumental role in negotiating his release. Sultan Qaboos was reportedly in constant touch with parties from Yemen as well as India's Ministry of External Affairs during the negotiations.
The release of Father Uzhunnalil only confirms a reputation Sultan Qaboos' reputation as a saviour of people taken as hostages in strife-torn areas. For instance, Qaboos' intervention led to the release of three American hikers jailed in Iran on espionage charges. This in fact served as one of the confidence building measure that led to the rapproachment between the United States and Iran.
Some of the other hostages rescued through Sultan Qaboos' efforts include Canadian national Dr Homa Hoodfar who had been imprisoned in Iran and was released in September 2016. In the same year, he also helped secure the release of unidentified hostages from Germany and Australia, who were being held captive by rebels in Yemen.
In a region that is marked by bitter geo-political rivalries, Sultan Qaboos stands out as a rare statesman, one who never hesitates to play peacemaker.
This was best exemplified by the role he played in bringing the United States and Iran on the negotiating table, ending decades of hostile relations between the two sides. The negotiations eventually culminated in the landmark Iran-US nuclear deal in 2015.
Despite being close to the US and part of the Gulf Cooperation Council along with Saudi Arabia and other Arab states, Oman managed to maintain cordial relations with Iran. It must be remembered that the GCC has actively been opposed to Iran.
This unique neutral position that Oman has occupied under Sultan Qaboos has enabled the country to play the role of a peacemaker in the region.
During the negotiations between Iran and the US, Qaboos even played host to both the sides, an act that almost jeopardised its relations with other GCC members.
Friend of India
Sultan Qaboos is known to have a special fondness for India. Some of his closest advisors are of Indian origin. Khimji Ramdas, a prominent industrialist in Oman is of Gujarati origin and is known to be extremely close to the Sultan.
The Sultan was partly educated in Pune, where he was the student of Shankar Dayal Sharma, who went on to become the President of India. It is said that when Sharma visited Oman as President, Sultan Qaboos attended to every minute detail of his reception. Apparently, it was among the grandest events organised for an international leader in Oman. It was after Sharma's visit that the India-Oman joint commission was formed.
Several Indians work in Oman as professionals and it is said to be among the friendliest countries for expatriate workers. Hindu and Sikh workers in Oman say that not only is the freedom to practice their religion more than any other Gulf state, the Sultan himself promotes all religions. In 2014, Vedic priests from Karnataka carried out Yajnas for the recovery of the Sultan who was diagnosed with cancer.