Massive anti-abortion rally held in Dublin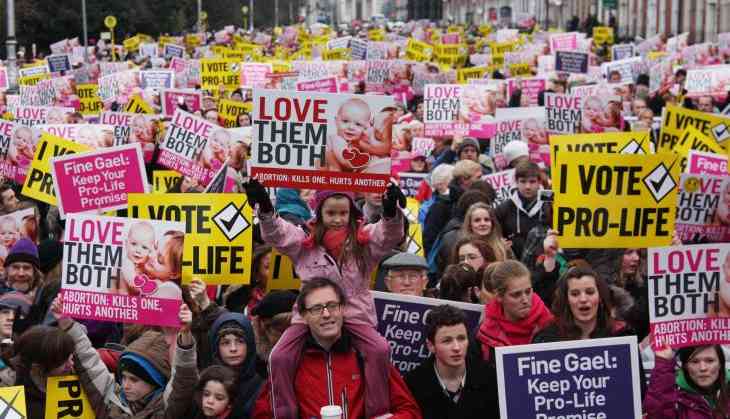 A massive rally was held here to protest against the Ireland government's proposed referendum to repeal a law which forbids abortion in the country.

Organisers of the rally claimed that close to 100,000 people from all over the country and abroad took part in the rally on Saturday, which lasted for three hours, reports Xinhua news agency.

Participants, waving banners, flags and placards bearing different anti-abortion slogans, flocked to a square opposite Leinster House, the parliament building, after marching through the downtown areas of the city.

Many pregnant women and young children of both genders were seen in the rally.
Also Read: Donald Trump has announced his 2020 election slogan "Keep America Great!"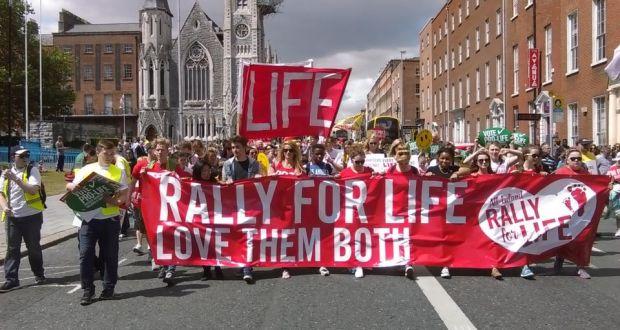 Dozens of vehicles decorated with anti-abortion and pro-life slogans were deployed during the parade. A small aircraft towing a huge banner was also used in the rally.

The massive rally came a day after the lower house of the Irish parliament started debating a government-tabled bill proposing to hold a referendum by the end of May to repeal the Eighth Amendment of the Constitution.

The article virtually bans abortion in the country as it creates a constitutional recognition of an unborn child's life.

The government also proposed in its bill that termination of a pregnancy up to 12 weeks shall be allowed if the Eighth Amendment is repealed in the coming referendum.

The referendum bill is subject to the debate and approval of the lower house.

After a heated debate on Friday, the house decided to hold a second debate on the bill on March 20.
Also Read: Porn Star Stormy Daniels sues Trump over 'hush agreement'