Lalit's 'superstar': the controversial life of Keith Vaz
Catch Desk
| Updated on: 14 February 2017, 7:35 IST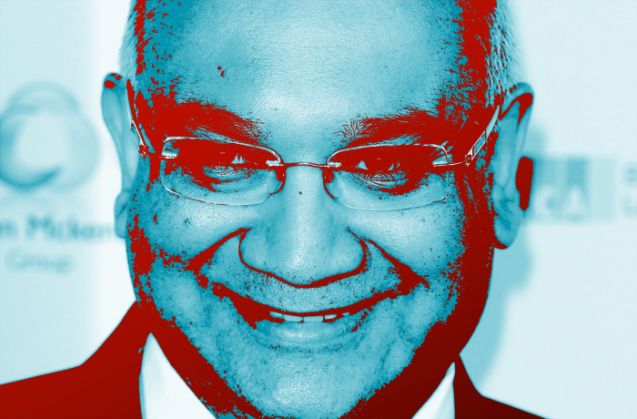 Indian Premier League founder Lalit Modi is not the first person British MP Keith Vaz has helped so benevolently. Vaz is apparently a 'superstar' for many like Modi.
As the United Kingdom's longest serving Asian-origin MP, Vaz has been in the limelight throughout the 28 years of his political career. For reasons good and bad, he is a man the British media loves to hate.
Born to Goan parents in Yemen, Vaz moved to England in 1965. He graduated in law from Cambridge and graduated with a first-class degree, after which he joined the Labour Party in 1982. His first election was in 1983, at the age of 26, which he lost badly. He was later elected in 1987 from Leicester East, and has served the constituency since.
Before becoming the minister for Europe in 1999, he had served on various committees. Since 2007, he has served as chairman of the Select Committee of Home Affairs.
In 2014, Vaz created a stir with his bonanza at the airport where he spoke to the first Romanian immigrants to land in the country.
Later, he was named Labour MP of the year, for working with underrepresented, deprived, and minority communities. In the general elections earlier this year, he managed to rope in Abhishek Bachchan for his campaign, and returned with 61% votes.
The Sunday Times scoop on Vaz, that led to serious allegations against Minister for External Affairs Sushma Swaraj, is one of many scandals Vaz has charmingly sailed through.
Here are five prime controversies he's been involved in.
01
Hinduja passport scandal
In 2001, Vaz, along with other MPs, made enquiries to the Home Office about the passport applications of the Hinduja brothers. These applications had turned into a major controversy in the UK Parliament. The brothers were clients of his wife Maria Fernandes' firm, and were close to his family. In wake of the scandal, Vaz admitted to helping them, along with other British Asians, but denied any conflict of interest. He resigned from his post on medical grounds.
02
A tycoon and a minister
Later in 2001, he was linked with Nadhmi Auchi, a British-Iraqi billionaire who was charged by the French establishment for a major corruption scandal. Vaz had been a director of the British arm of Auchi's corporation till 1999, and had created a strong political network for him. In 2001, he made enquiries to the Home Office regarding the extradition procedure of Auchi, and had tried to prevent it. Vaz managed to skim through this with the Labour Party standing behind him.
The following year, Vaz was caught in a bigger controversy. He was found guilty of falsely accusing a retired policewoman, Eileen Eggington, of making malicious calls to his mother.
Eggington had statements from a former employee of Vaz, who revealed that the family employed an illegal immigrant as a nanny and often received gifts from British Asian businessmen. The Commons Standard and Privileges committee found him guilty on three charges, and suspended him for a month.
[twittable]Vaz allegedly helped people who've had serious fraud charges against them, like Hindujas and Nadhmi Auchi[/twittable]
In 2010, the spotlight was back on Vaz for his proximity to one Shahrokh Mireskandari, who's been convicted on various criminal charges, including faking legal qualifications and running a bogus legal firm. The Daily Mail claimed he was cultivating Vaz and his family with 'lavish hospitality and entertainment', which included a luxurious trip to Rome.
Vaz travelled in business class, stayed at a five-star hotel, dined in expensive restaurants and shopped in designer boutiques. Vaz returned the favour by intervening in a Solicitors Regulation Authority investigation against the Iranian-born conman. When Vaz was questioned about this, he maintained that he did not know Moreskandari very well, and denied all allegations.
[fullsuite/]
In September 2012, The Telegraph produced a 2001 Scotland Yard document that mentioned 'numerous unexplained payments' into bank accounts linked to Vaz and his family. The payments, received over six years, allegedly amounted to more than 500,000 pounds. Even though there was no investigation against the MP, it became a major embarrassment for his party. Vaz was once again questioned for his secrecy, and replied with the suave confidence typical of him.