Indonesia: LGBT crackdown fuels HIV cases, Human Right Watch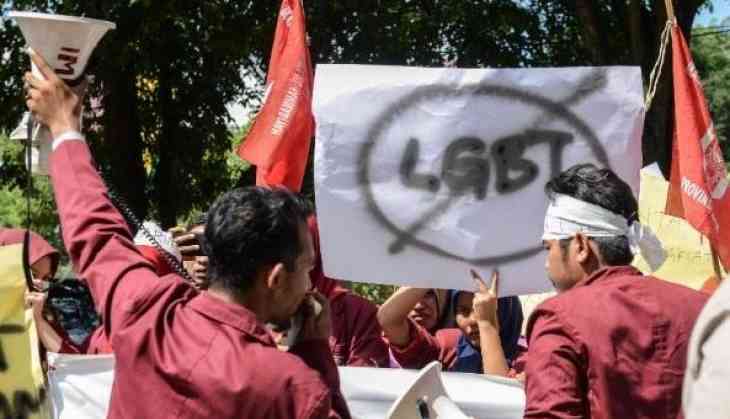 Indonesia Human Rights Watch (HRW) said that a crackdown on LGBT community-based in Indonesia is increasing HIV cases because people are avoiding prevention services or seeking treatment.
In recent years the vulnerable community has been targeted by conservative politicians and Islamist groups. There have been frequent raids by police in places frequently visited by people of LGBT community. People representing this community have not been spared in places like nightclubs, hotel rooms, hair salons, and private homes.
Indonesia 'anti-#LGBT abuses' fuel #HIV cases: Human Rights Watch https://t.co/npHzZ9D2fI pic.twitter.com/E39M1y4gPW

— The Straits Times (@STcom) July 2, 2018
This has caused these people from going for treatment services. Reports states, "Scared in Public and Now No Privacy: Human Rights and Public Health Impacts of Indonesia's Anti-LGBT Moral Panic." Since 2007, there has been an increase in HIV cases from 5 -25 percent and especially in case of men who have sex with other men.
Kyle Knight, LGBT rights researcher at Human Rights Watch and the report's author said, "The Indonesian government's failure to address anti-LGBT moral panic is having dire consequences for public health," Knight also added that the Indonesian government should recognise that its role in abuses against LGBT people is seriously compromising the country's response to HIV.
Anti-LGBT raids in Indonesia are fueling a health crisis. Does Indonesia really think that undermining anti-HIV efforts is cost free? That the virus if not stopped won't spread throughout society? https://t.co/K40AFciICR pic.twitter.com/6LyDpYUa3z

— Kenneth Roth (@KenRoth) July 2, 2018
According to according to UN figures, in the year 2016, Indonesia reported 48,000 new HIV infections and 38,000 AIDS-related deaths. Other report stated that only 13 percent of the detected case came forward to have treatment.
It has been reported that police rounded up at least 300 people and publicly humiliated them because of sexual orientation and gender identity. This led to the closure of organisations that offered counsel to gay men and offered HIV tests.
Also Read:FIFA World Cup 2018: Funny memes and tweets as Ronaldo and Messi crash out