In pictures: Donald Trump is officially the world's most powerful man
The world watched in seeming disbelief as Donald J. Trump was officially instated as the 45th President of the United States. Trump was officially sworn in as president by the Chief Justice of the Supreme Court, where he promised to "faithfully execute the office of the president" and "preserve, protect and defend the Constitution of the United States" to deafening applause from a sea of his supporters.
He was joined on the balcony of the US Capitol building by his family; his teenage son looking disturbingly like a miniature version of Trump himself; the Obamas and, awkwardly, the Clintons, among other political leaders.
Mr Trump's first act as the new president was to deliver the traditional inaugural address. He started off by thanking all the living former presidents, including Barack Obama, who had just joined their ranks.
"President Carter, President Clinton, President Bush, President Obama, fellow Americans, and people of the world, thank you," Mr Trump said.
"Every four years, we gather on these steps to carry out the orderly and peaceful transfer of power, and we are grateful to President Obama and First Lady Michelle Obama for their gracious aid throughout this transition. They have been magnificent. Thank you."
The rest of Trump's speech sounded more or less like the one Bane gave to the citizens of Gotham in the Dark Knight Rises.
Mr Trump said his inauguration held "special meaning" as the moment the American people had regained control of their government.
"Today we are not merely transferring power from one administration to another, or from one party to another, but we are transferring power from Washington D.C. and giving it back to you, the people," he said.
"January 20th, 2017 will be remembered as the day the people became the rulers of this nation again."
To end his speech he said, "Together we will make America strong again, we will make America wealthy again, we will make America proud again, we will make America safe again and, yes, together, we will make America great again."
Just in case it still hasn't sunk in that Donald Trump just became the President of the United States of America, here are some of the standout moments from his inauguration, to help you come to terms with it.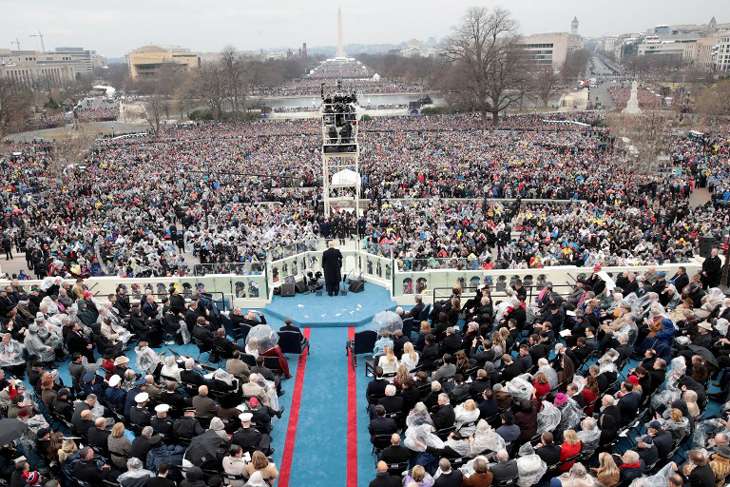 President Donald Trump delivers his inaugural address on the West Front of the U.S. Capitol on 20 January, 2017 in Washington, DC. (Scott Olson/Getty Images/AFP)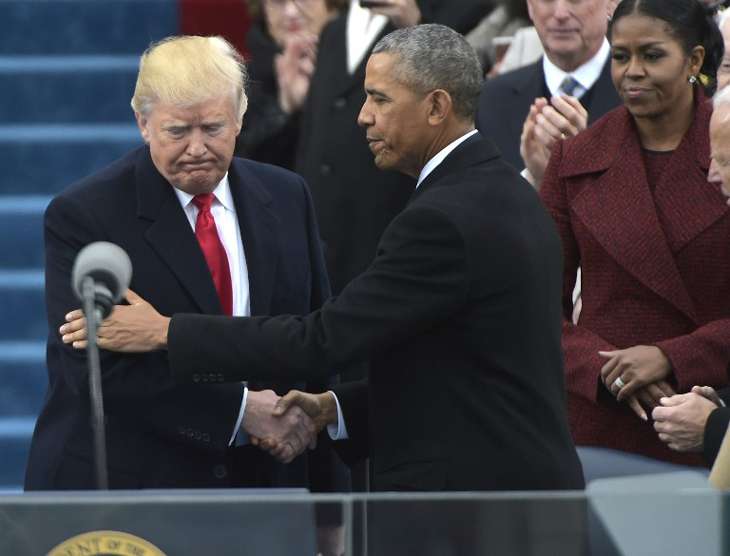 US President Barack Obama (R) greets President-elect Donald Trump as he arrives on the platform at the US Capitol in Washington, DC, on 20 January, 2017, before his swearing-in ceremony. (AFP PHOTO / Mandel NGAN)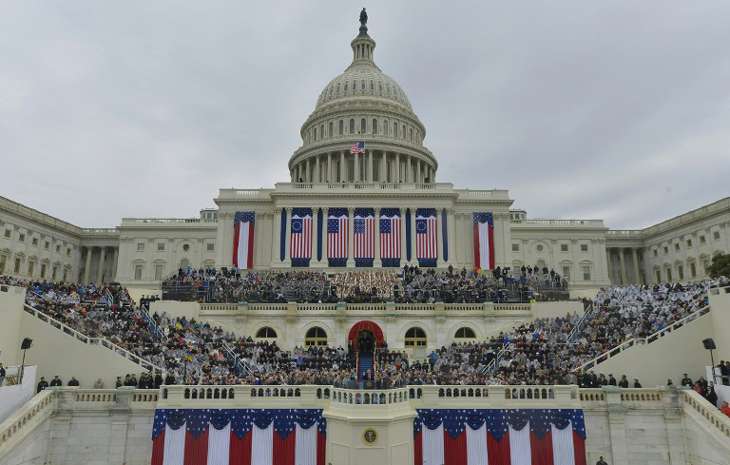 US President Donald Trump addresses the crowd after taking the oath of allegiance during his swearing-in ceremony on 20 January, 2017 at the US Capitol in Washington, DC. (AFP PHOTO / Mandel Ngan)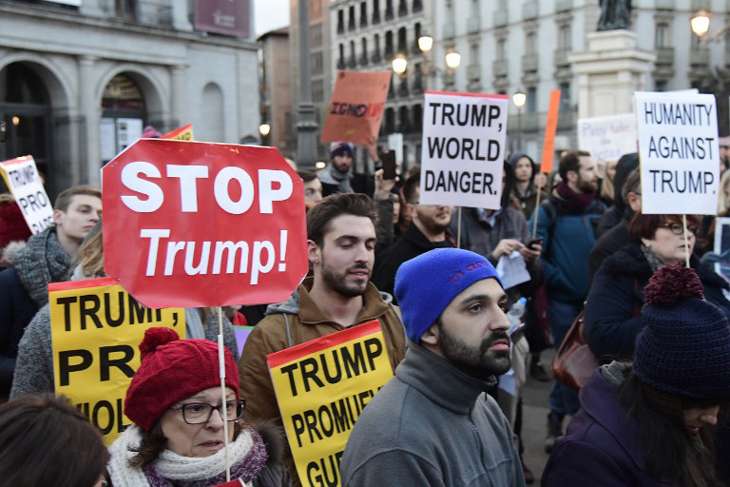 Demonstrators hold placards in Madrid on 20 January, 2017 during a protest against US president elect Donald Trump as his presidential inauguration kicks off in Washington. (AFP PHOTO / JAVIER)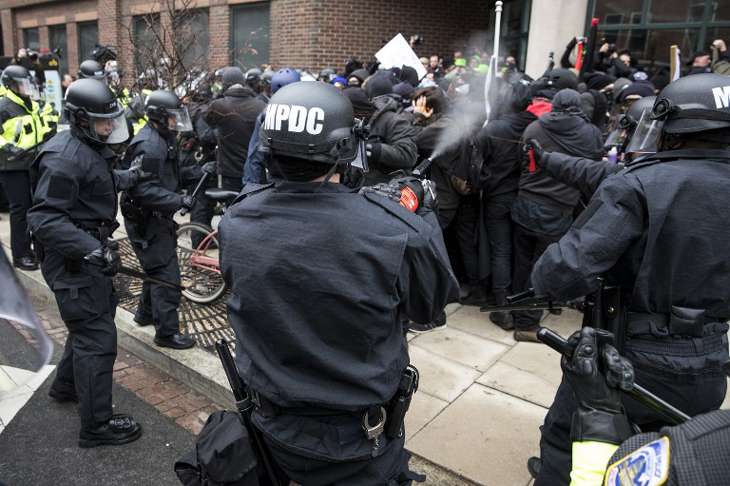 Police officers pepper spray a group of protestors before the inauguration of President-elect Donald Trump on 20 January, 2017 in Washington, DC. (AFP PHOTO)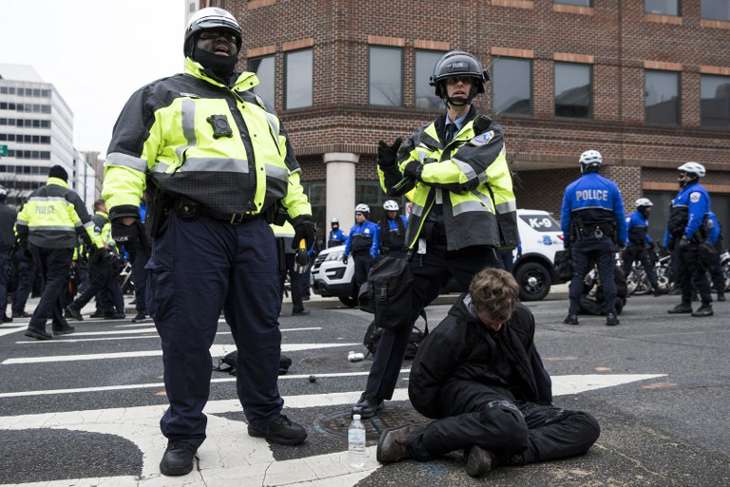 Police officers detain a demonstrator before the inauguration of President-elect Donald Trump on 20 January, 2017 in Washington, DC. (AFP PHOTO / ZACH GIBSON)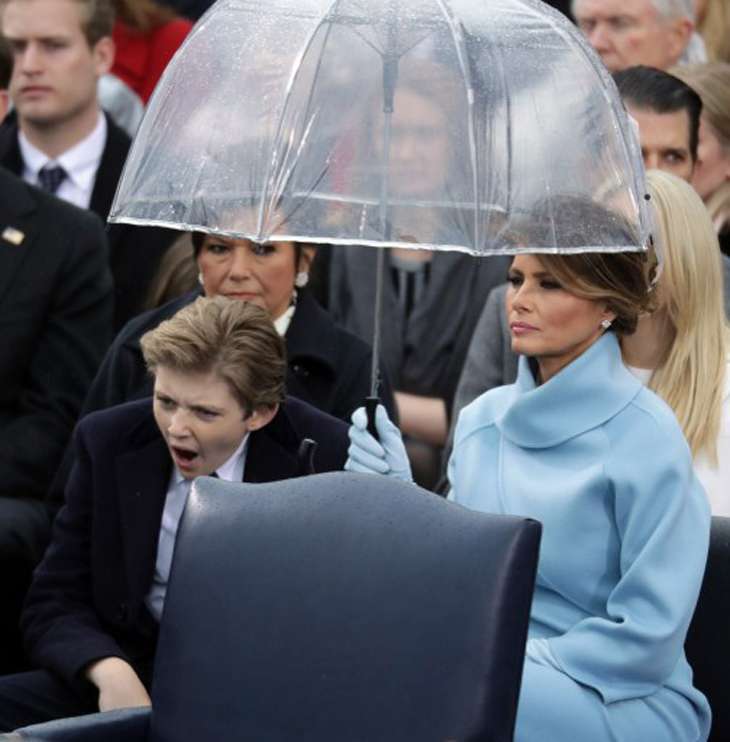 First lady Melania Trump and her son Barron Trump watch U.S. President Donald Trump's inaugural address on the West Front of the U.S. Capitol on 20 January, 2017 in Washington, DC. (Chip Somodevilla/Getty Images/AFP)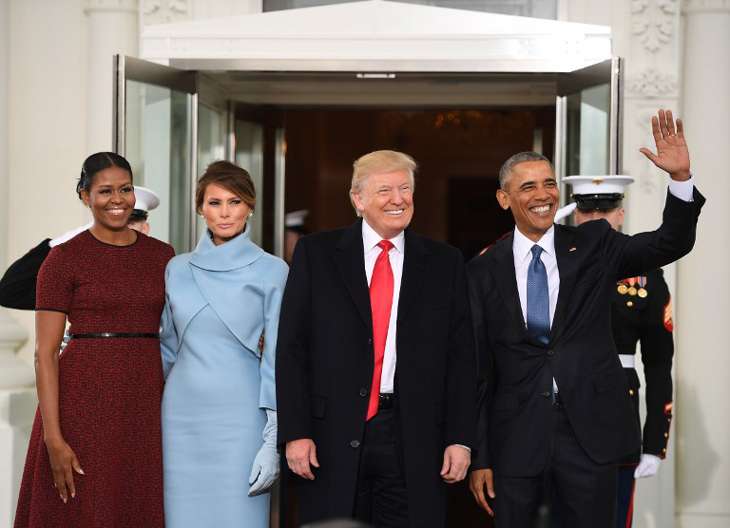 US President Barack Obama(R) and First Lady Michelle Obama(L) welcome President-elect Donald Trump(2nd-R) and his wife Melania to the White House in Washington, DC on 20 January, 2017. (AFP PHOTO / JIM WATSON)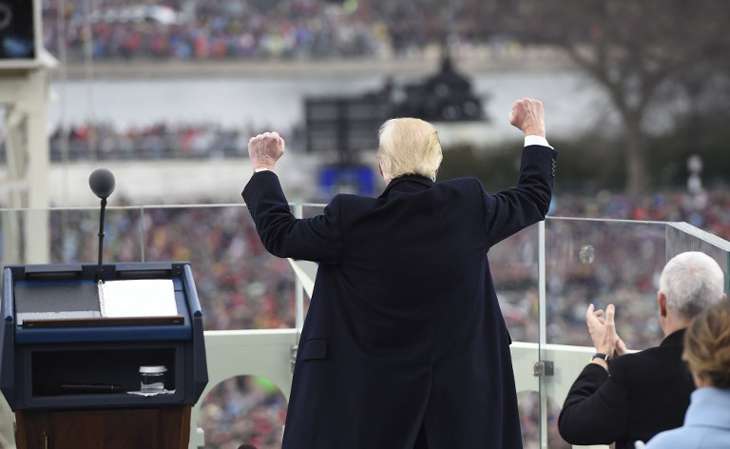 US President Donald Trump celebrates after his speech during the Presidential Inauguration at the US Capitol in Washington, DC, on 20 January, 2017. (AFP PHOTO / POOL / SAUL LOEB)
Photo Curation by Vikas Kumar