Historic vote to repeal abortion ban: Exit polls in Ireland show 68% people may say 'Yes'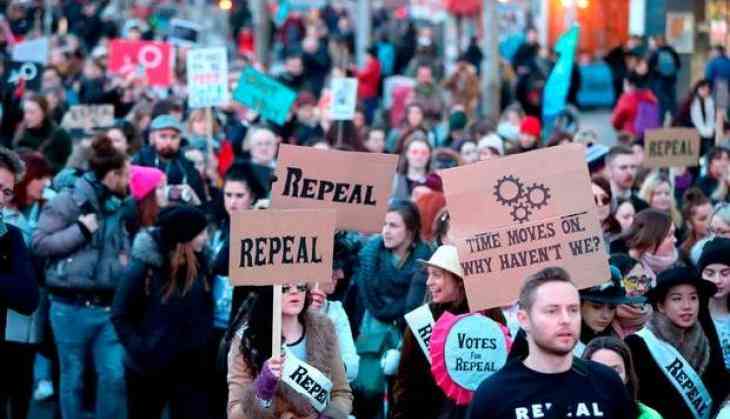 Ireland went to polls yesterday for a historic referendum to repeal the abortion ban. According to Irish Times poll, 4,000 said the "Yes" camp was leading by 68 percent to 32 percent. It is believed that the repeal vote is all set to win by a two-thirds majority.
The campaign geared post the death of 31-year-old Indian-origin woman Savita Halappanavar in 2012. She had requested to terminate her pregnancy of 17 weeks but the Catholic country disapproved and later she passed away. She was a dentist by profession, who died of blood poisoning post miscarriage.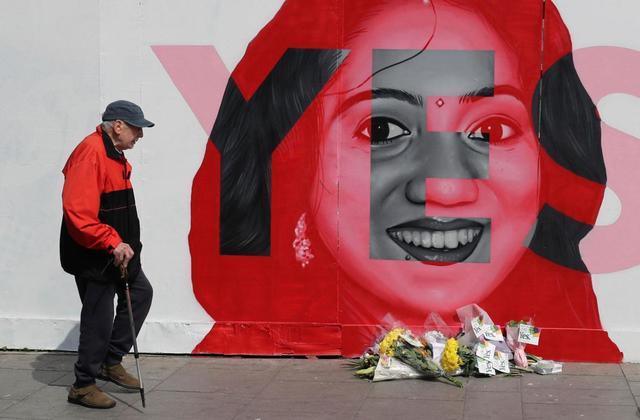 Prime Minister Leo Varadkar who supports the referendum said, "Thank you to everyone who voted today. Democracy in action. It's looking like we will make history tomorrow." Polls predict that 87 percent of voters between 18-24 years voted to allow abortion.
The exit poll showed "an overwhelming desire for change that nobody has foreseen," wrote Irish Times deputy political editor Fiach Kelly.
Kelly said, "The victory for the 'Yes' campaign looks set to be neither narrow nor based on a few segments of Irish society. Rather, it will be carried high on the shoulders of a majority across the entire country," He even pointed that the exit poll indicated that 59 percent voted for change. He called it "the final casting off of old mores".
Cmon Ireland ! This is your day to make another great decision. Please do right by the great women of our nation . 🇮🇪

— Niall Horan (@NiallOfficial) May 25, 2018
So sad that it appears to be true that a landslide vote in Ireland will remove the 8th Amendment recognition that "the State acknowledges the right to life of the unborn." Tragic beyond words.

— Albert Mohler (@albertmohler) May 26, 2018
Look at this. Look at what most significantly influenced people's vote. Ireland, I love you. #ItsTime #RepealedThe8th #Together4Yes pic.twitter.com/1CBvtqskRJ

— Colm O'Gorman (@Colmogorman) May 26, 2018
Three months before the referendum, Pope Francis visited families in Ireland. Nearly three years after Ireland voted to legalise same-sex marriage.
The final result is to be announced later in the day at the main counting centre in Dublin Castle.
Also Read:Ireland votes on world's strictest termination ban