Happy 50th birthday Singapore: enjoy the party with a catch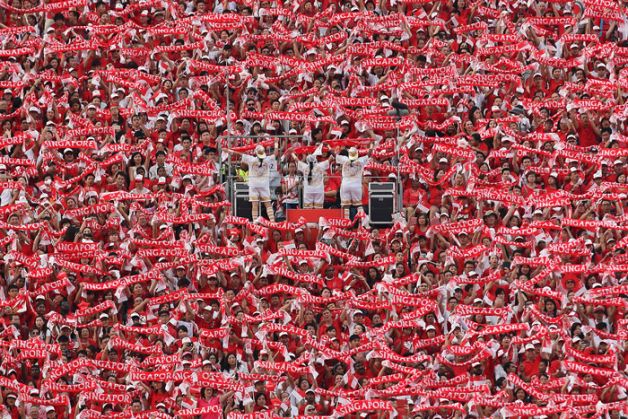 Singapore turned 50 yesterday. While it is banal and inevitable that a country should turn older, this anniversary is special.
Singaporeans were given not just the one public holiday to sport flags on buildings and congratulate one another for being the only successful sovereign city-state in the world, but a mammoth four-day weekend.
They were also, remarkably, given a 50% rebate on their annual income taxes, capped to $1,000 Singaporean Dollars.
The Jubilee Weekend, as it is called, featured city-wide carnivals, treasure hunts, art galleries, and, should you want one, free .sg domains for anyone who applies.
On Sentosa, the famous resort island, the world's longest sand sculpture was created to chronicle the evolution of Singapore from a fishing village to the thriving metropolis it is today.
And the celebrations continued - museums across the board waived their entry fees, larger than life art installations representing Singapore's values of 'equality, democracy, peace, progress and justice' littered the city's streets, as did pop-up stores selling 'SG 50' merchandise.
Light shows, fireworks and concerts added to the merriment. And, of course, flash mobs everywhere.
Despite this show of gaiety and prosperity, it is important to note that there are astute politics at play. This show of largesse on the part of the ruling People's Action Party is neither wanton, nor benevolent.
The Singapore elections, due in 2017, are likely to be brought forward to September or October this year.
The PAP government, which has been in power for all 50 years of Singapore's existence, is hoping that the ensuing celebrations will carry the democratic vote wholly in their favour.
Why there are no taking chances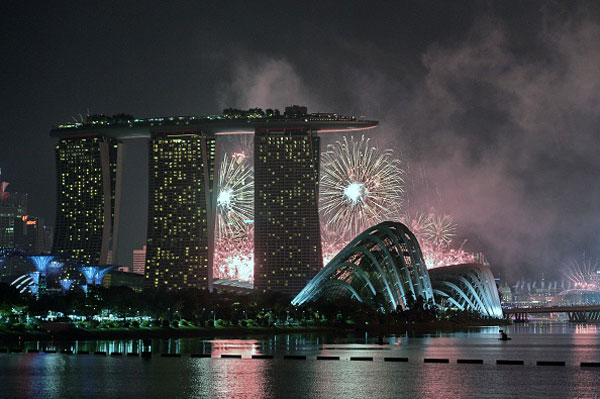 In the wholly democratic, compulsory, and unrigged elections of May 2011, the PAP won 93% of parliamentary seats and received 60% of the popular vote. Anywhere else in the world, this would be a landslide victory deserving of much celebration.
But for the PAP, this was a watershed moment.
For the first time in Singapore's history, an opposition party, the Worker's Party, won a Group Represented Constituency (GRC). That too, against incumbent foreign minister George Yeo's team from Aljunied.
But even that 60% of the popular vote meant that this was a serious rebuke from the PAP's constituents. The PAP saw it as such, and Prime Minister Lee Hsien Loong declared the need for some serious "soul searching".
This show of largesse on the part of the ruling People's Action Party is neither wanton, nor benevolent
This was no empty promise. Since then, a law, which curbed foreign labour from usurping Singaporean jobs, has been passed - a massive bone of contention during the 2011 election. Government benefits for the less wealthy and aged were enhanced.
But the PAP methods post-2011 were not only citizen-friendly. They were also punitive.
Singapore's defamation laws
Any dissent on the internet (Singapore boasts of 73% internet penetration while the average in South East Asia is 25%) is heavily penalised.
Amos Yee, a 17-year-old who ranted against founding prime minister Lee Kwan Yew in a YouTube video ridden with expletives, found himself in judicial custody. You can watch the video here:
Roy Ngerng, an activist, is on the verge of bankruptcy after the punitive damages he paid for his rants against the government on his blog.
The Economist, Wall Street Journal and the Bloomberg have had to pay punitive fines to the government on charges of defamation. So has The Herald Tribune for tacitly implying that the government allows for nepotism.
Now anybody who wishes to create a website or a blog that reports frequently on Singapore has to get a license and post a $50,000 Singapore Dollar bond. Bloggers are held responsible even for comments on their posts!
The system is designed in a way to ensure, at all times, as Lee Kwan Yew once testified, that "journalists will not appear to be all-wise, all-powerful, omnipotent figures".
But it's not only journalists and dissenters who have incurred the wrath of Singapore's draconian defamation laws. The first opposition member to win a seat in Parliament, the late J B Jeyaretnam, has been jailed, barred from his legal practice, and rendered bankrupt.
Anyone who creates a website that reports frequently on Singapore has to get a license and post a $50,000 bond
Chee Soon Juan, leader of the Singapore Democratic Party, also found himself similarly bankrupt for failing to pay defamation damages to PAP leaders.
The PAP never had qualms about admitting to using the defamation law as a political weapon. As Lee Kwan Yew famously said on another occasion: "If we had considered them serious political figures, we could have bankrupted them earlier."
However, it is noteworthy to mention that in the spirit of PAP's patriarchal benevolence, they did allow for three unelected seats in parliament - reserved for the "Best Losers".
The trump card
The Singapore government is allowed to choose the date of the next election - at any time during its five-year term. The upcoming election will fully allow the incumbent PAP rulers to exploit the warm glow of patriotism left by both SG50, as well as the demise of Lee Kwan Yew, Singapore's first prime minister (from 1965 till 1990) and founding father, earlier this year.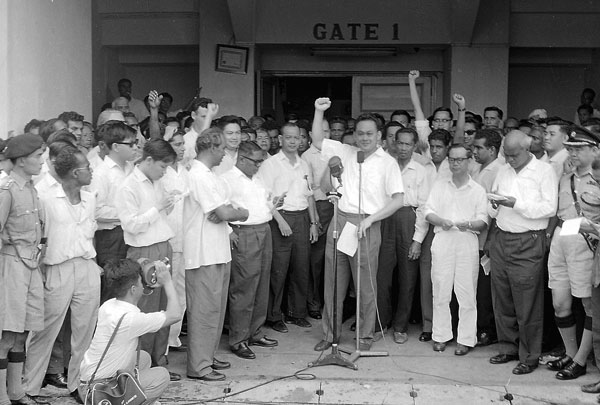 It is expected that election dates will be announced well before this warm glow begins to fade.
Additionally, the electoral-boundaries review committee will reconvene only days before the election to draw constituency boundaries. The committee has been accused, in the past, of drawing up constituency boundaries in a manner that will aid the PAP. It is also known to give insufficient time for scattered opposition parties to divide up constituencies among themselves.
In 2011, the opposition parties were given only nine days.
What's lies ahead
It is expected that Lee Hsien Loong, the son of Lee Kwan Yew, who has been Prime Minister since 2004, will contest the elections again.
With the aid of defamation suits, SG50, his own father's death, aid from the electoral-boundaries review committee and 50% tax rebates, it is unlikely he will lose.
Maybe not in this election, nor in the one after that, but at some point, this carefully cultivated equilibrium will collapse.