Guns, Islamophobia, gay pride: the talking points after Orlando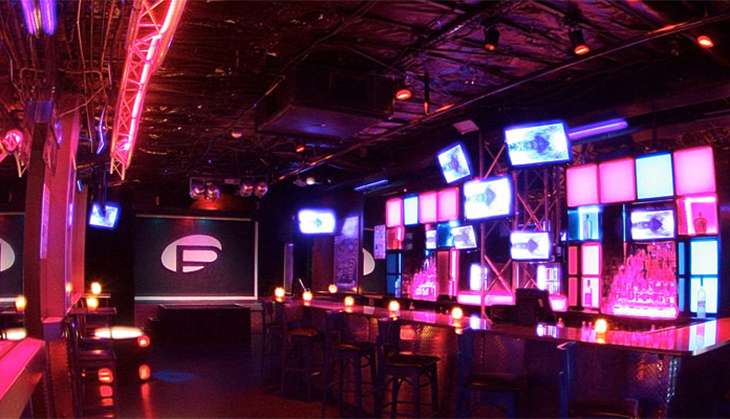 UpStairs Lounge arson attack, 32 dead. Stonewall riots. Pulse shooting, 50 dead. What is common between the three of these you may ask. Well, all three were gay bars/nightclubs and each of them was targeted. One was an arson attack, one was riots and one was a mass shooting. The first was in New Orleans, the second in New York and the most recent of them in Orlando.
All the way on the West Coast, 4,000 kilometres away from Orlando, the Los Angles police, in the Santa Monica area, stopped a man, reportedly headed for the L.A. Pride festival in West Hollywood.
He was in a vehicle that was loaded with "assault rifles, ammunition, and possible explosives". He told the police that he wanted to "harm the gay pride event". There has been no connection made with the shooting at Pulse nightclub in Orlando.
The shooter in what is being called the deadliest mass shooting in US history at Pulse in Orlando has been identified as 20-year-old Omar Mateen. The gunmen used an AR-15-type rifle. His ex-wife told The Washington Post that she was beaten throughout their marriage and that Mateen was mentally disturbed. He owned a handgun and worked as a security guard. He was apparently not religious and neither was he drawn to radical Islam.
Here's Orlando Sentinel's front-page:
The #Orlando hometown paper @orlandosentinel's front-page: pic.twitter.com/WEcbGRf6yS

— Raju Narisetti (@raju) June 13, 2016
And here's survivors and relatives of victims recounting the horrors:
Orlando Shooting: Survivors and relatives of victims recounted the moment a gunman opened firehttps://t.co/spdERAKXJX

— Wall Street Journal (@WSJ) June 13, 2016
President Barack Obama
This wasn't the first time President Obama addressed the nation after a mass shooting, and may not be his last. As USA Today said, "It was at least the 14th time that President Obama spoke to the nation in the immediate aftermath of a mass shooting - and the sixth time within just the past year."
Mark Knoller of CBS News said it was "at least the 20th time Pres Obama has make a statement about a shooting incident".
Obama did acknowledge that his remarks were becoming monotonous.
Here's what Obama said on Sunday, 12 June: "Today, as Americans, we grieve the brutal murder - a horrific massacre - of dozens of innocent people. We pray for their families, who are grasping for answers with broken hearts. We stand with the people of Orlando, who have endured a terrible attack on their city. Although it's still early in the investigation, we know enough to say that this was an act of terror and an act of hate. And as Americans, we are united in grief, in outrage, and in resolve to defend our people...."
The three Presidential candidates - Hillary Clinton, Bernie Sanders and Donald Trump - also reacted to the deadly shootings:
Hillary Clinton
Hillary Clinton called the attack "devastating" in both Spanish and English.
Bernie Sanders
Bernie Sanders, democratic presidential candidate, says the nation was reeling from the "horrific atrocity" in Orlando. Here's his statement in full:
"All Americans are horrified, disgusted and saddened by the horrific atrocity in Orlando.
At this point we do not know whether this was an act of terrorism, a terrible hate crime against gay people or the act of a very sick person, but we extend our heartfelt condolences to the victims' families and loved ones and our thoughts are with the injured and the entire Orlando LGBTQ community."
Donald Trump
Donald Trump gave what is being called "the worst possible reaction" to the news. Trump, the presumptive Republican presidential nominee, accepted congratulations for being right on "right Islamic terrorism".
Really bad shooting in Orlando. Police investigating possible terrorism. Many people dead and wounded.

— Donald J. Trump (@realDonaldTrump) June 12, 2016
Horrific incident in FL. Praying for all the victims & their families. When will this stop? When will we get tough, smart & vigilant?

— Donald J. Trump (@realDonaldTrump) June 12, 2016
Appreciate the congrats for being right on radical Islamic terrorism, I don't want congrats, I want toughness & vigilance. We must be smart!

— Donald J. Trump (@realDonaldTrump) June 12, 2016
Pope Francis
Pope Francis, in a statement by Holy See press officer Father Federico Lombardi, had this to say:
"The terrible massacre that has taken place in Orlando, with its dreadfully high number of innocent victims, has caused in Pope Francis, and in all of us, the deepest feelings of horror and condemnation, of pain and turmoil before this new manifestation of homicidal folly and senseless hatred."
Alex Jones
Radio host and Infowars.com founder, and one of the chief professional conspiracy theorist, Alex Jones, said that the attacks were "a false flag terror attack".
"Our government and the governments of Europe allowed these huge hordes of radical jihadis in, and have even allowed them in without vetting them on record, landing at airports across the country and not even checking their passports, IDs, or visas,"
Listen to his 'rant' in full here:
Over on the micro-blogging website Twitter, #Orlando, #OrlandoShooting and #OrlandoNightclubShooting immideately started to trend.
Vigil
Over in the Castro district of New Orleans, there was a vigil held:
Thousands are here in the Castro for an #OrlandoNightclubShooting vigil. Lots of tears, rainbow flags, hugs. pic.twitter.com/g6VIDt9dwg

— Lizzie Johnson (@lizziejohnsonnn) June 13, 2016
Other reactions
One employee who worked on the Harry Potter ride at Universal, died at the nightclub. Here's Harry Potter author JK Rowling paying her tribute:
Luis Vielma worked on the Harry Potter ride at Universal. He was 22 years old. I can't stop crying. #Orlando pic.twitter.com/Nz2ZCWxNsS

— J.K. Rowling (@jk_rowling) June 13, 2016
Here's a cartoon respone to terror attacks in the USA from December of 2015.
and my cartoon from dec 2015. #OrlandoNightclubShooting #DonaldTrump pic.twitter.com/BeD9CYvpDR

— hemant morparia (@hemantmorparia) June 13, 2016
Media organisation and their comments page.
just got our very first "Well, why weren't any of those gay people armed" FB comment on the QZ page.

— Heather Timmons (@HeathaT) June 13, 2016
This sums up all the reactions to any shooting that occurs:
For many people, their reaction people to a killing depends on the name of the killer. #OrlandoNightclubShooting

— SamSays (@samjawed65) June 13, 2016
The GOP blocked a bill to stop terrorists from buying guns.
For the record: Every GOP senator but one is fine with selling assault rifles to people on terror watch lists. https://t.co/2i9kgmcNca

— Mark Harris (@MarkHarrisNYC) June 12, 2016
What became a hot topic on Twitter in the wake of the shootings was gun control and the laws in the United States.
Quartz points out that even if one is a suspected terrorist, they'd still be able to easily buy a gun.
Even if the Orlando gunman was a suspected terrorist, he'd still be able to buy a gun in America https://t.co/oF76WYNa21

— Quartz (@qz) June 13, 2016
As The Economist writes, "The slaughter-the deadliest mass shooting in American history and the worst terrorist attack since September 2001-will not lead to tougher federal gun controls. It will not pave the way for even the most modest step advocated by Barack Obama and other gun-safety advocates each time that the country endures a fresh massacre by firearm: namely, more consistent screening of gun buyers against existing watch-lists of those with serious criminal histories or severe mental illness."
The horrific mass shooting in Florida will not lead to even moderately stricter federal gun control, says @DSORennie https://t.co/wUXVWmNPGh

— Vendeline von Bredow (@vahavb) June 13, 2016
Business Insider points out that Obama had warned of the massive loophole in gun laws, 12 days before the attack.
Obama warned of a massive loophole in US gun laws for terrorists 12 days before the Orlando shootings — via @BIAUS https://t.co/J1ABwSe4gD

— Business Insider (@businessinsider) June 13, 2016
Here are some more reactions on gun control in the United States:
Australia has had 2 mass shootings in the past 20 years.

The U.S has had 8 since last Monday.

You know what's cool?
Gun control.#Orlando

— JΛY BUCKS 🇦🇺 (@TheMasterBucks) June 12, 2016
REMINDER: Republicans even made it illegal to research the impacts of gun violence. #Orlando https://t.co/Spz6nTju7r pic.twitter.com/NEZeM8VX0s

— The Baxter Bean (@TheBaxterBean) June 12, 2016
Gun lobby: Now's not the time to discuss gun control.
- When then?
- When there's not just been a shooting.
- When's that?
- Never.#Orlando

— David Schneider (@davidschneider) June 12, 2016
Why the NRA fights bans of the AR-15, the gun used in the Orlando massacre. https://t.co/c8m99diLlw via @slate

— Michiko Kakutani (@michikokakutani) June 12, 2016
Here's The Intercept on why 'mass shootings' are good for the gun industry.
Sandy Hook and other mass shootings "spurred a massive binge of gun buying." https://t.co/UBQBUVoond #Orlando

— The Intercept (@theintercept) June 12, 2016
Is gun control a critical issue from #Orlando? Absolutely

Is extreme Muslim intolerance towards homosexuals? Absolutely

Can't pick 1

— ian bremmer (@ianbremmer) June 12, 2016
Here's how the 'alt-right' responded: Trump love and anti-Muslim hate.
Enough of the shooting stuff. Don't be gawkers. Be active participants in life. Buy a gun, go to the gym, be prepared. The time is coming.

— Mike Cernovich 🇺🇸 (@Cernovich) June 12, 2016
The media would be celebrating if the Orlando shooter had killed Trump supporters.

— Mike Cernovich 🇺🇸 (@Cernovich) June 12, 2016
The Orlando shooter was Muslim. That explains why the media is making this story go away fast.

— Mike Cernovich 🇺🇸 (@Cernovich) June 12, 2016
I predicted Muslims would slaughter your precious degenerates. And you called me a bigot. Yet, I was right again. https://t.co/0Cw0dDISxl

— RAMZPAUL (@ramzpaul) June 12, 2016
In a situation like this, I fully support torture of family & friends of muzzie shooter. That's the only language they respect.

— LyzEstrada (@lyz_estrada) June 12, 2016
In a situation like this, I fully support torture of family & friends of muzzie shooter. That's the only language they respect.

— LyzEstrada (@lyz_estrada) June 12, 2016
Last but not the least, the LGBTQ community reacted in solidarity to the shootings:
I am sickened to awake to the horrific news out of #Orlando. Smiling, happy, dancing people gunned down for no reason. Hug your friends. ❤️🌈

— Ross Mathews (@helloross) June 12, 2016
My heart goes out to the victims and their families. Our community has suffered a tremendous loss. We must stand together more than ever.

— Ellen Page (@EllenPage) June 12, 2016
It's a traumatizing & emotional time for a many people. I dream of the world reflecting on what we can do to change this violence. #Orlando

— xoxo, Joanne (@ladygaga) June 12, 2016
I am gay and I am not afraid. Love conquers all. #PrayforOrlando

— Ricky Martin (@ricky_martin) June 12, 2016
These shootings are a regular occurrence. You don't get to be "shocked" anymore unless you take action to stop them. Ban automatic weapons.

— Seth MacFarlane (@SethMacFarlane) June 12, 2016
My heart aches to release such a sad statement. Orlando LGBT community and leaders being held in our prayers! #hope pic.twitter.com/btw7HZCPeG

— Stuart Milk (@StuartMilk) June 12, 2016