Govt must reconsider allowing Indian maids in Saudi Arabia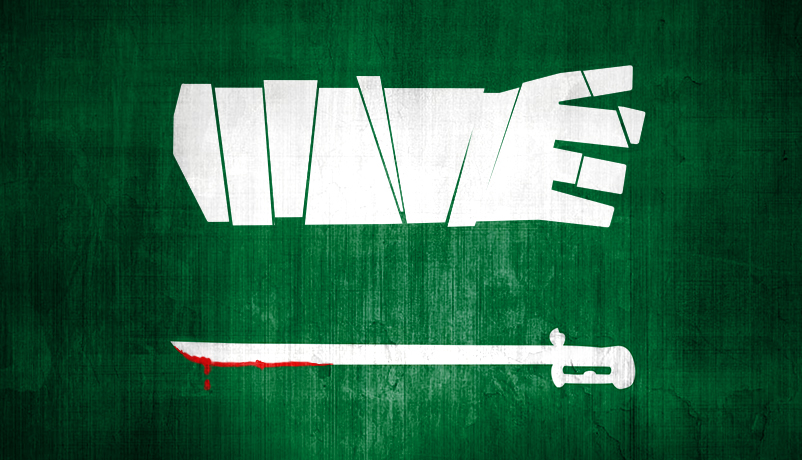 Brutal incident
Indian maid Kasthuri\'s arm was chopped off by her Saudi employer
She had complained to local authorities about mistreatment and torture at her workplace
Outrageous decision
Saudi Arabia has a long record of brutality and human rights violations
Despite this, it recently got voted on to the UN Human Rights panel
More in the story
How diplomatic string-pulling led to Saudis being elected to the Human Rights Panel
What India should do to protect its citizens working in Saudi
In the latest despicable act of extreme cruelty, an Indian maid working in a Saudi Arabian household was attacked by her employer. He chopped off her arm, ostensibly for complaining to the local authorities of mistreatment and torture at her workplace.
In her fifties, Kasthuri Munirathiram from Tamil Nadu was trying to escape from the house where she was employed. She is now being treated in a Riyadh hospital. Her injuries include damage to her spine.
India's external affairs minister, Sushma Swaraj, has reacted with anger and demanded answers from the Saudi authorities. In a tweet, she said: "This is unacceptable. We are very disturbed over the brutal manner in which the Indian lady has been treated in Saudi Arabia."
Kasthuri's family in India has confirmed that she was being ill-treated and even denied food at her workplace. Swaraj has directed the Indian Embassy in Riyadh to lodge a protest and take up the matter with the Saudi authorities, demand that the employer be charged with murder and pay all medical expenses for the maid's treatment.
Long history of brutality
Saudi Arabia can never be far from brutality. In fact, it is a country synonymous with some of the worst aspects of barbarism.
The Saudi government regularly beheads people and chops off arms and hands, all in public, as punishment under Sharia law. Saudis are publicly flogged for blogging dissenting views, demanding democracy and criticising the monarchy.
One 17-year-old Saudi has been condemned to death, with his beheaded body to be crucified for public display.
Read: Al-Nimr sought democracy; will Saudi Arabia give him death today?
Its legal system is opaque. A country which practices such public brutality no doubt also inspires its nationals to adopt brutal methods.
Controversy has dogged Saudi Arabia for last several months. Its monumental mismanagement of the Haj rituals has led to hundreds of deaths in a stampede last month. More than 80 Indians were killed in this ghastly incident, which was allegedly caused by the arrival of a huge convoy carrying the Deputy Crown Prince and the closure of two walkways, which disrupted the flow of pilgrims.
No explanation has yet emerged from the Saudi authorities and none will, though an inquiry has been promised. Since the royal in question was King Salman's son, there are no prizes for guessing that no member of the ruling family will be punished for this incident.
There is simply no accountability when it comes to ruling family members committing crimes and making serious errors in decision making. A backlash against King Salman, the Crown Prince and the Deputy Crown Prince is already brewing in the royal family.
Saudi employer chopped off Indian maid Kasthuri's arm for complaining about mistreatment and torture
Before the Haj tragedy, a construction crane fell on pilgrims in the main mosque at Mecca and killed over 100 pilgrims. Guess who owned the crane - the Bin Laden Construction Company, the same Bin Laden family which produced Osama.
Some time back, a junior Saudi diplomat in Delhi was sent back for raping and sodomising two Nepali maids working in his household.
Maids or slaves?
The mistreatment of maids is endemic in Saudi Arabia. Saudi diplomats in several countries have committed similar crimes. Recently, a Saudi prince in California, USA, was arrested for forcing oral sex on his maid. Some Saudis clearly think that maids are slaves and can be treated any way they like.
Expatriates who live and work in Saudi Arabia are treated as virtual slaves, living in labour camps and ghettos, constantly wary of falling foul of the country's medieval laws.
The Islamic State (IS) also thinks along similar lines. The IS has taken non-Muslim women as sex slaves and auctioned them among its murderous comrades. The IS has justified its brutality and cruel behaviour towards captive men and women as conforming to Islamic law.
Saudi Arabia has used its vast wealth to finance Wahhabi Islam, causing havoc in peaceful societies globally. Of the 19 terrorists involved in 9/11, 17 were Saudis. Saudi foreign policy directly contradicts acceptable international norms of human rights.
Human rights record
In a society as repressive and conservative as Saudi Arabia, human rights do not exist. While all societies, including democratic ones, breed some violent perverts, Saudi Arabia regularly produces more brutal perverts per capita than any other country.
It is a society so extremely misogynistic that it treats women as third-class citizens. It is the only country in the world that prohibits women from driving.
The Saudi bombing campaign against Yemen, in pursuit of its goal to reinstate a Saudi stooge as head of the Yemeni government, has caused horrendous casualties, turning Yemen into a humanitarian disaster zone. Recently, Saudi Arabia fended off attempts to investigate human rights violations in Yemen as a result of the bombings.
Yet, Saudi Arabia has found a place in a panel of the UN Human Rights Council, which has to interview candidates to examine specific issues. This is an act of monumental hypocrisy, aided by Western champions of human rights like the UK and USA.
You scratch my back
Recent WikiLeaks diplomatic cables reveal the collusion between UK and Saudi Arabia in helping each other get elected to the UN Human Rights Council panel, despite the latter's appalling human rights record. WikiLeaks also reports that the Saudis 'bribed' their way into the council by donating over a million dollars.
The US, too, was defensive and could not give any suitable explanation for supporting Saudi Arabia's entry into the council. Nations negotiate deals among themselves on the basis of national interests, which always trump other concerns like human rights.
India's handling of the rapist Saudi diplomat underlined the cautious approach adopted by the government. In this case, it would be fitting for the external affairs ministry to also summon the Saudi ambassador and lodge a protest.
India must press the Saudi government for the maximum punishment and compensation for Kasthuri to let her live the rest of her life, since she will not be able to work. The government should also examine whether it should ban Indians from going to Saudi Arabia to work as maids.
The views expressed here are personal and do not necessarily reflect those of the organisation.