First ever 'Plus-Size' model Tess Holliday shines on famous American health magazine cover 'Self'; draws everyone's attention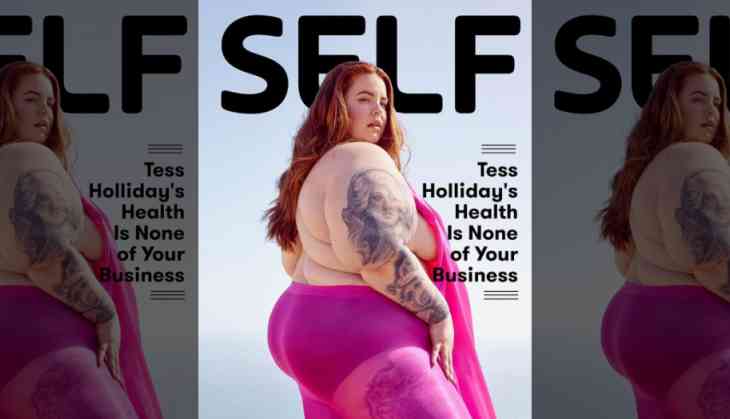 If you have some issues with your body and you're unable to accept it, then you need to know about this star fitness model. She will inspire you the way you should be inspired. So, if you're not following her then its time.
Tess Holliday, a plus-size model from Los Angeles, United States will inspire you with body positivity.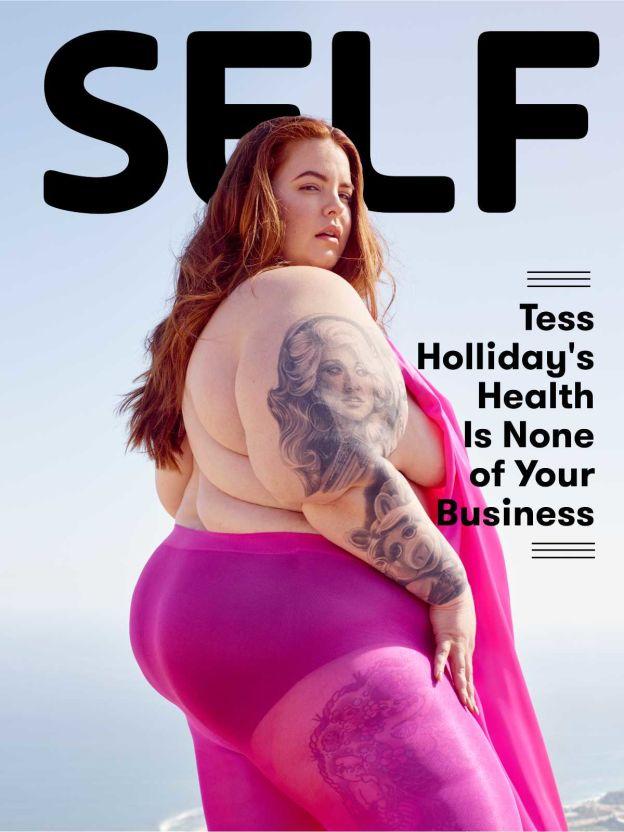 IMAGE SOURCE: CATHERINE SERVEL FOR SELF
An author, mother and is the very first plus-size model to grace the cover of American famous health Magazine 'Self'. The cover page with a fat positivity activist is showcased by a bold declaration: "Tess Holliday's health is none of your business".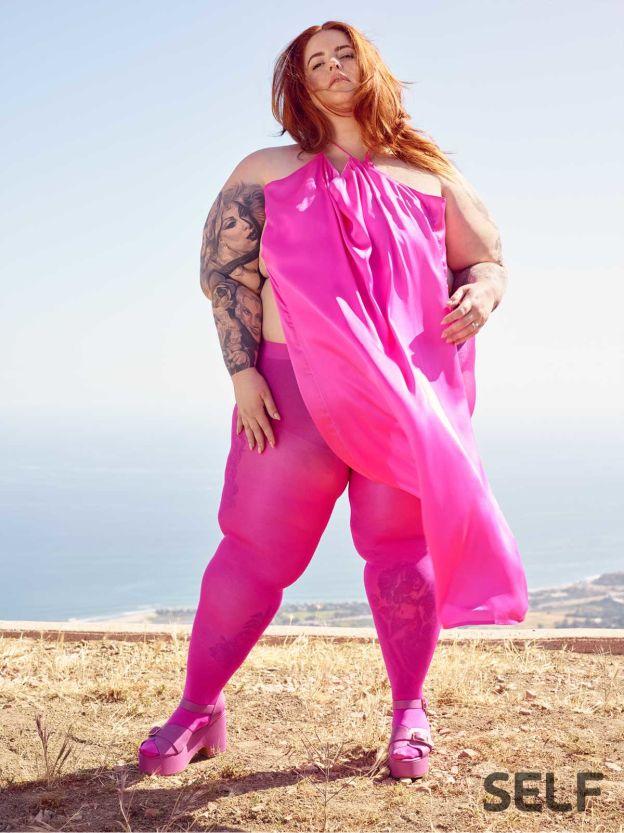 Tess Holliday
The health and wellness magazine Self-explains why the publication decided to give Holliday "a platform." by including a portion of Editor-in-Chief Carolyn Kylstra's editor's letter on its Instagram account.
"Holliday identifies as a fat woman; we chose to give her a platform because she has insightful things to say about thriving in a world that devalues bodies of size," the letter said. "We also chose to feature her because size representation is necessary, especially for a national health media brand that can help guide the conversation about what it means to be healthy and how to make health accessible."
Also Read: Rita Ora poses in sexy mini dress and boots as she travels by private jet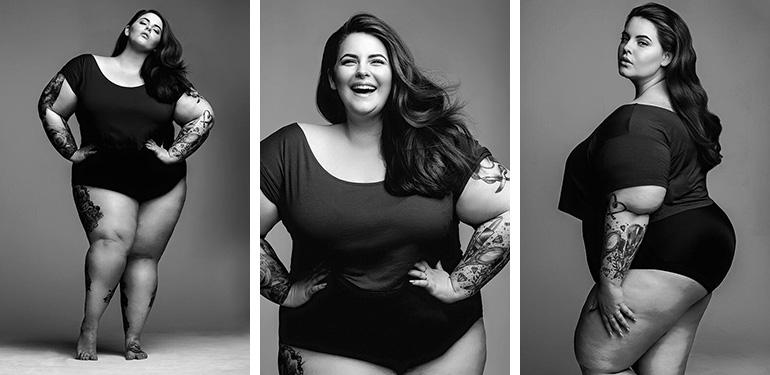 Body-positivity activist
"You don't know how healthy or unhealthy a person is just by looking at them, you don't know what their health goals and priorities are, and you don't know what they've already done or are planning to do for their health going forward," Kylstra writes.
"And moreover, you should know that concern trolling—using a person's perceived health to justify making them feel bad about themselves—isn't just counterproductive, it's abusive."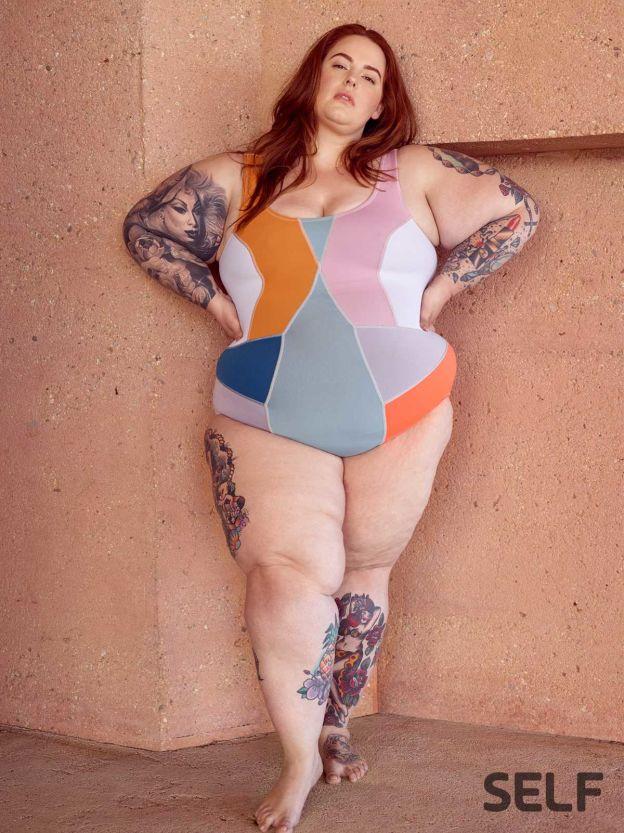 IMAGE SOURCE: CATHERINE SERVEL FOR SELF
In an interview with US TV show Today, Holliday said it's time to reclaim the word 'fat'.
"I'm trying to reclaim that word. It's just a word that I use to describe myself, in the same way that I might tell people 'I'm a mum', 'I'm a pizza enthusiast', I'm a redhead'. There's no shame in it for me."
"I feel really fortunate to be able to do what I love for a living and to have gone through everything I have in life," she tells SELF. "I wouldn't change any of it."
"I felt like I was drowning" - @Tess_Holliday on her battle with postpartum depression and how her husband helped her through it. #MegynTODAY pic.twitter.com/oDJ71FVwRq

— Megyn Kelly TODAY (@MegynTODAY) June 28, 2018
THANK YOU NBC
for my morning broadcast. #WalkAway @FCC #OperationMockingbird #ThursdayThoughts #Normalizing pic.twitter.com/uvFpPHqTnR

— White Horse (@QWhiteHorseQ) June 28, 2018
People often feel like staying fat and over-sized is a way of living unhealthy, but they never realize the fact that abusing someone on social media or underestimating them is an also a sign of sickness.
Your health is none of my business? Yeah, it is my business because I have to pay for your outrageously high medical bills for the rest of your life.

Obesity is something that should not be celebrated, unless you like pills, doctors, hospitals, diabetes, heart disease and pain.

— Barry K (@BarryMoskow) June 27, 2018
How dumb can you be. Everyone's health insurance policy is better because there are tons of obese people in the plan, who spend tens of thousands every year because of their obesity.

OBESITY IS SOMETHING THAT SHOULD BE AVOIDED, NOT CELEBRATED.

— Barry K (@BarryMoskow) June 28, 2018
Tess Holliday is not inspirational. She quite honestly disgusts me. Being overweight is not healthy or something to be proud of. Not sorry.

— Kara Hodge (@kararhodge) June 27, 2018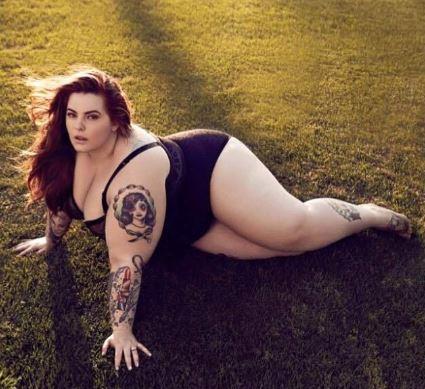 Tess Holliday
Many appreciation and offensive statements were seen on social media. Some were applauding the magazine's decision, by writing, "Thanks for showing ALL kinds of beautiful women!" and another saying they "adore this!"
Another wrote, "Thank you @selfmagazine for showing the world a range of health bodies – and encouraging people to look at the many important factors that make up a well human."
This @SELFmagazine piece by the BRILLIANT funny wise amazing @iSmashFizzle on Tess Holliday has been the bright point of my morning (during an otherwise really abysmal point in the newscycle/history of humanity) https://t.co/h6chkwGFNm

— Sara Murphy (@heysaramurphy) June 26, 2018
While some had a different point of view, like, "this is terribly unhealthy."
Another one wrote: "She's so not healthy! I think horrible to promote it. She may be smart, and an activist but for fat and overweight shouldn't be glorified! Bad move."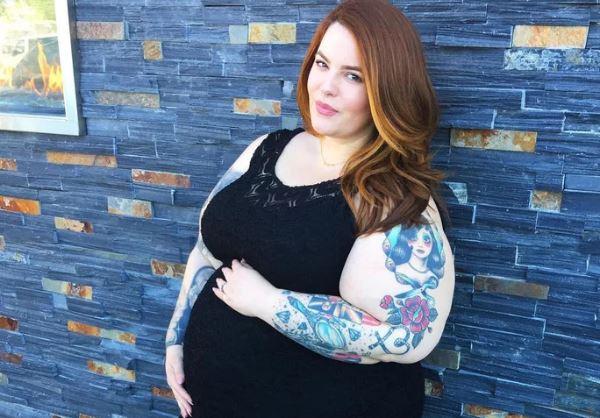 Tess Holliday
When asked about it, Holliday answered: "It frustrates me that so many people have bought into the idea of what we should look like instead of actually giving a crap about everyone around you. People should mind their own business."
Also Read: Cheryl Ann Tweedy and Liam Payne to end marriage after 2 years together