Elon Musk Proposed "Kid-Size Sub" to rescue Thai boys, see demo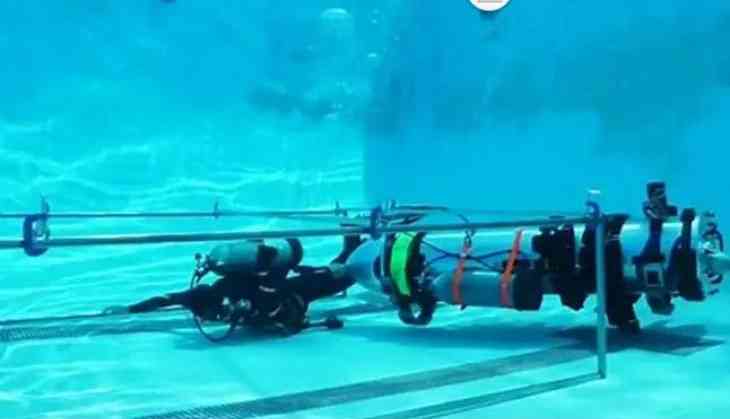 SpaceX CEO, Elon Musk has built and proposed a mini-sized submarine to help rescue young soccer boys trapped in a waterlogged cave in Thailand. In a tweet, Musk said, "Primary path is basically a tiny, kid-size submarine using the liquid oxygen transfer tube of Falcon rocket as hull," In another tweet, Musk wrote, "Light enough to be carried by 2 divers, small enough to get through narrow gaps. Extremely robust."
Simulating maneuvering through a narrow passage pic.twitter.com/2z01Ut3vxJ

— Elon Musk (@elonmusk) July 9, 2018
July 8, 2018
He accompanied a video of people testing the submarine. This video has overnight gone viral and viewed by more than 3.1 million views in 10 hours. While some hailed Musk creative, others said seriously? The mini-submarine is going to arrive in Thailand on Monday.
Twelve boys aged from 11 to 16 and their coach is trapped inside the cave. Five of the young soccer players have been rescued.
Also Read:Thai Cave: Fifth boy rescued, seen on a stretcher