Duplicate stuff please: ban on 'original reporting' on the net in China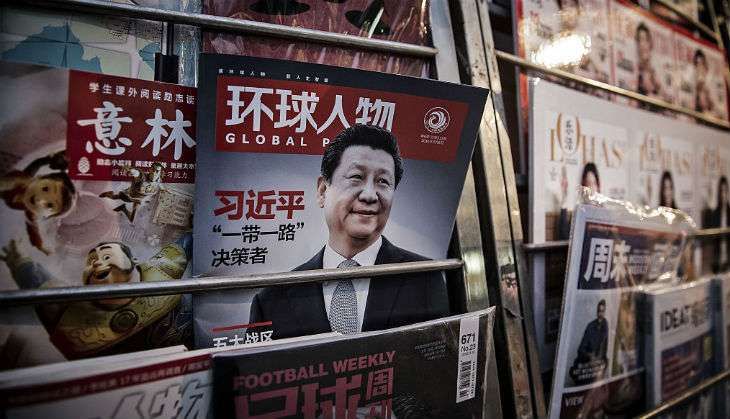 One thing China has always kept a tight control on is the flow of information. The latest example in a series of excessive clampdowns on free speech is a ban on internet companies' original news reporting.
From now on, if portals still dare to do what news organisations are expected to do by definition - original reporting - they'll just face a tonne of penalties, including fines and warnings.
Also read - Trump may not love China, but the Chinese internet sure loves him
A report by Bloomberg states the regulator has ordered leading internet companies such as Sina Corp, Tencent, Sohu.com Inc, and NetEase Inc to stop its own original news content and rely instead on state run agencies.
Chinese authority to shut down news-gathering sectors(breaking and investigative) of multiple portals. Confirmed. pic.twitter.com/wTE9J5VUgc

— Wei ZHOU (@cissy_chow) July 22, 2016
The companies have "seriously violated" internet regulations by carrying plenty of news content obtained through original reporting, causing "huge negative effects," The Paper reported on Sunday.
The state, above all
This isn't a new tactic in any way. One of the longest standing goals of the ruling Communist Party has been the homogenisation of information.
President Xi Jinping himself is a firm believer in greater controls over the internet in China - and for the media in specific - to serve the purpose of the Communist Party. Earlier this year, he was quoted telling state media outlets to "speak for the Party and its propositions and protect the Party's authority and unity."
This latest ban will be regulated by the Cyberspace Administration of China (CAC). The agency has instructed operators of mobile and online news services to dismantle "current-affairs news" operations Friday onwards.
Also read - Panama Papers irk Chinese authorities; get wiped out by the Great Firewall
This month, the CAC has also said that it was launching a crackdown on the reporting of news gathered from social media, as part of what the government calls a campaign against fake news and the spreading of rumours.
Chinese-language newspaper the Beijing News - which thoroughly parrots the official government line - reported that the CAC invoked Article 16 of "Provisions on the Administration of Internet News Information Services."
The regulation states that "Internet News Information Service Work Units established under paragraph (2) of clause 1, Article 5 of these Rules may not post News Information they have gathered and edited themselves."
The rules were first promulgated in 2005, but have only been enforced until now.
Beijing News added that the ban applies to all forms of publication: website pages, mobile services, microblogs, and other platforms.
Recent months have also seen greater limits placed on the importing of foreign content - now subject to police registration and surveillance - for distribution on China's internet platforms and also greater censorship on what kind of content is permissible.
China is already famous for its sophisticated online censorship mechanism known as the 'Great Firewall'. An eye is kept on all that is published, particularly material than could potentially undermine the ruling Communist Party.
More in Catch - China's virtual purge: 15,000 arrested for cybercrime
China's new national security law proves why it's no fun to be Chinese