Death by Dissent: al-Nimr isn't alone - Saudi set to execute another teen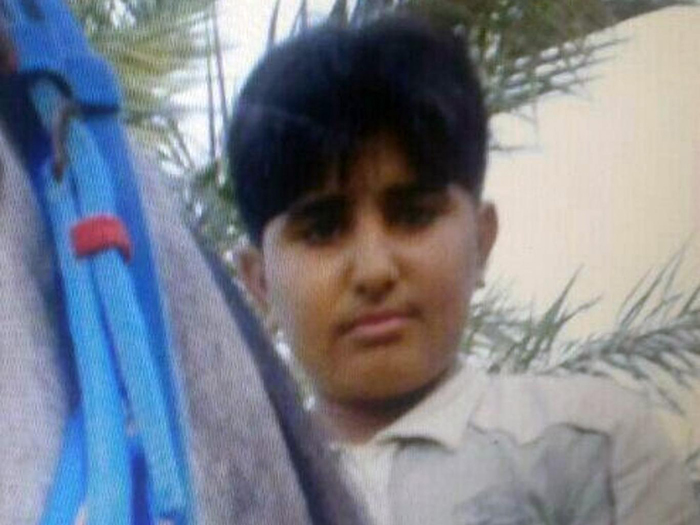 Mere months after horrifying the world by attempting to execute Ali Mohammed al-Nimr, Saudi Arabia has outdone itself. The oil-rich gulf nation continues to make a mockery of its chairmanship of a UN Human Rights Council, this time by attempting to execute an 19-year-old.
Abdullah al-Zaher is the youngest in a group of minors all placed on death row in Saudi's ongoing offensive against political dissent.
According to campaign group Reprieve, Saudi is on the verge of executing Abdullah who was arrested aged just 15 for attending a protest. He was detained by police after being shot at during a protest in March 2012. On the basis of the confession he signed following his arrest Abdullah was later charged with protesting, helping protesters as well as possessing and using molotov cocktails.
His crime? Attending a protest as a 15 year old. His punishment? Death.
In a closed trial, a criminal court in Riyadh found him guilty of the charges and issued a verdict of Tazir (death penalty) in 2014.
A travesty of justice
However, according to the European Saudi Organisation for Human Rights (ESOHR) the confession was obtained after Abdullah was subjected to torture. ESOHR contends that from the moment Abdullah was arrested, he was subjected to torture. Initially at the hands of his arresting officers who beat him with their weapons. Abdullah was then transferred to a police station where the torture continued - this time, beating with an iron wire.
Battered and bleeding, Abdullah was then made to sign a document without being allowed to read it or consult his family. The document was later used as a 'confession'. 11 months later, in September 2015, the Saudi Judiciary ratified his initial death sentence without informing his family who only came to know of the news belatedly.
Also read - Al-Nimr sought democracy; will Saudi Arabia give him death today?
It is through his family that Abdullah's case has come into the public eye. Despite fear of persecution from the Saudi government, Abdullah's parents finally went public in a last gasp effort to save their son. The fear of persecution is a real one as well, with al-Nimr's father being arrested in October for going public.
Despite this his father, Hassan al-Zaher, made an impassioned plea for mercy in a statement to the Guardian: "Please help me save my son from the imminent threat of death. He doesn't deserve to die just because he participated in a protest rally."
An impending mass execution
His family's fears come on the back of news that Abdullah has been transferred to solitary confinement and is being prepped for execution. Their fears are only compounded by recent media reports claiming a mass execution is set to take place. The reports claim that 52 prisoners are set to be executed imminently.
While the Saudi government hasn't confirmed details, Reprieve believes that the group not only includes Abdullah, but al-Nimr as well as his uncle, Sheikh Nimr. Al-Nimr's family have also confirmed to Reprieve that he has been transferred to solitary confinement. A third juvenile offender, Dawoud al-Marhoon, who was arrested as a 17-year-old, is also believed to be part of the group of 52.
A grizzly Human Rights record
Saudi Arabia has never been synonymous with tolerance and mercy. Even so, one expected some improvement following the country's induction into the United Nations Human Rights Council earlier this year.
That has not been the case. 2015 has been the most execution-filled year since 1995 when 192 people were executed. With 151 people executed as of November 20, an average of almost 1 execution every 2 days, and the reported impending mass execution, 1995's numbers will be easily eclipsed.
With actions like this and the deplorable rights situation for women, many critics question Saudi's place on the Human Rights Council, never mind it's chairmanship of smaller bodies.
It should come as little surprise then that leaked diplomatic cables suggest Saudi got in through vote trading rather than on any sense of merit.
Also read - India at the UNHRC: deafening silence on women's issues