Dalit history stays, so does 'India'. California school book debate ends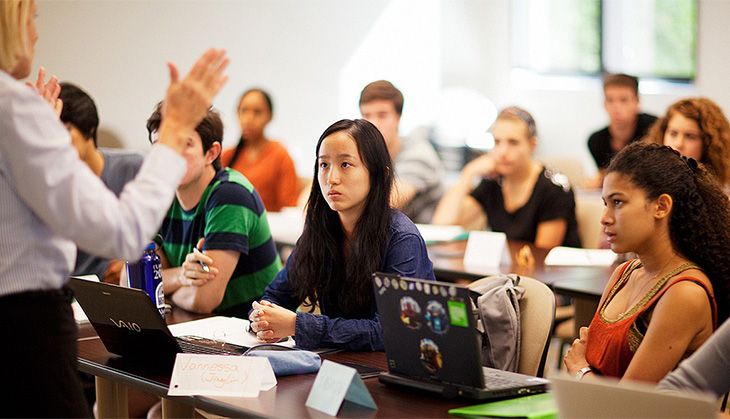 Would you rather call pre-independence India 'South Asia'?
That's one of the concerns that education officials in California have finally put a lid on. On 19 May, the State Board of Education formed a committee to address a long standing debate about the contents of the sixth and seventh grade curricula in California and how they refer to Indian history.
Read: How to lose friends and control opinion, Chinese govt style
The committee heard nearly 200 people before coming to a consensus about the usage of the word 'India' and, more significantly, about the manner in which the Varna system, or Hindu caste system is portrayed.
Bill Honig, the vice chairman of the committee, after having heard the various testimonies, was quoted in The New York Times as saying, "We try to avoid any characterisation of illegitimacy."
"We try to convey to sixth-grade students and seventh-grade students about the diversity of this region. We tried to put in strong contributions of these societies. I think we set it in the proper context."
The context
It all started when a group of professors from the South Asia Faculty Group (SAF) wrote to the Department of Education to make the suggestion that most references to 'India' before 1947 be replaced with 'South Asia' in the textbooks. The group included left-leaning scholars like Sheldon Pollock, Robert Goldman, Lawrence Cohen and Kamala Visweswaran.
This was met with a major outcry from Indian right-wing groups in California. A petition created by a group called Scholars for People demanded that the California Board of Education pay no heed to the 'South Asia' suggestion.
"Would you presume to deny the reality of India's existence and history, and its deep significance to Indian American students in California, simply because a few misinformed professors of 'South Asia Studies' wrote you a letter recommending you re-educate California's children in this bizarre manner?" the petition asked.
The leftist scholars' bid to undermine India's glorious identity was foiled by young Hindu activists and HEF in California, USA.
Dr Vaidya

— RSS (@RSSorg) March 28, 2016
Backed by the likes of Dr Sanjaya Baru, Madhu Kishwar, Sanjeev Sanyal and other academics, the petition managed to collect 25,549 signatures.
The Hindu American Foundation (HAF), the Hindu Education Foundation (HEF) and the Uberoi Foundation have all suggested 'South Asia' related edits that, much like the petition, highlight their reservations with the language used in the text.
Congrats to Hindu activists to successfully oppose & contest the suggestion to
replace 'India' by 'SouthAsia' in text books in USA
Dr Vaidya

— RSS (@RSSorg) March 28, 2016
And these reservations were point blank refuted by a group of 50 scholars that include the likes of Romila Thapar, Prof Homi Bhabha in a letter written by Michael Witzel, a professor of Sanskrit and Editor in Chief of the Harvard Oriental Series.
Also read: How will other countries read BJP's victory in these elections?
The "proposed changes are not scholarly but of a religious-political nature," the letter reads.
While referring to changes made in NCERT books in India, the letter states that the ones being suggested for Californian texts shows that "the Hindu nationalists are now trying to force into California textbooks what have been soundly repudiated... by Indian educators."
The 'Dalit' argument
Team 'India', i.e. the right-wing ideologues also believe that the curriculum dwells too much on the caste system, claiming that it creates differences between students due to the knowledge of castes, and that it could lead to bullying.
But while the their cry for protecting 'India' has been heard with regards to representation of the caste system, the SAF and Dalit voices have won. Their argument being that glossing over caste system will not protect students and would in fact be a false portrayal of Indian history.
Read more: Brazil's new cabinet is high on white men, low on sense
While acknowledging that "bullying of Indian children exists in the West," journalist and Dalit rights activist Dhrubo Jyoti told Catch that "this is a problem of racism and it won't go away by erasing caste and Dalits."
"Distorting history and providing a blinkered view of Hinduism isn't a solution to bullying," he added.
Angry students
"India is not just a landmass but a living civilization. By removing the mention of India as a civilization, my identity as an Indian-American is sought to be erased," Vidhima Shetty, a student studying in 9th grade in San Ramon, said during her testimony to the Department of Education.
"What we are seeking is dignity and not glorification. We are dismayed and anguished at attempts at negative portrayal of India and Hindus in textbooks," said Lamitr Dhir, an 8th grader from Sunnyvale.
While these students should, undoubtedly, debate the issue, more so because it is a question of their education and historical representation in another country, it is worth noting that these are ultimately children who needn't deal with the problems that Dalits in India face.
By giving an El Dorado-esque revamp to Indian history, be it in India or California, it can only undo the need to record history or even study it.
While both camps seem to have won parts of this debate, the larger issue of the 'representation' of India and its 'culture' really doesn't stop here.
More in Catch:
Politics of hunger: Bundelkhand widow falsely accused of selling daughter
Devil in the deep blue sea? Navy wife-swap victim recounts horrors
BJP's claim of a Congress-mukt Bharat is nothing but another jumla