Daily Mail has been branded an 'unreliable' source by Wikipedia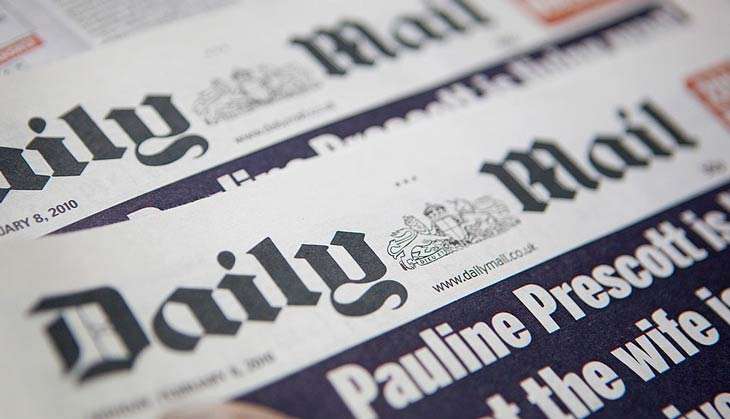 This is not a joke. The Daily Mail has been ruled out by the online encyclopaedia Wikipedia as a source for the website. Editors working on the site (almost all are volunteers) voted Wednesday to ban Daily Mail as a source except under exceptional circumstances - those being older stories that may still be useful. Daily Mail is a certified tabloid and hence expect less of that on Wikipedia.
The media house has been brandished as "generally unreliable" and has a history of "poor fact checking, sensationalism and flat-out fabrication". Wikipedia is used to accepting almost any publication as an article source. Not so much anymore. If the information is credible, then it doesn't matter where it came from. Until now.
Reliable sources rule on Wikipedia stands as following: "Wikipedia articles should be based on reliable, published, sources, making sure that all majority and significant minority views that have appeared in those sources are covered ... If no reliable sources can be found on a topic, Wikipedia should not have an article on it."
Volunteers are now looking through 12,000 existing links to potentially replace them with alternative sources wherever possible.
Unprecedented move
This is a highly unusual move on Wikipedia's part as, since launching on 15 January 2001, it hasn't put a blanket ban on any publication. A report in The Guardian says that Wikipedia, "still allows links to sources such as Kremlin-backed news organisation Russia Today, and Fox News, both of which have raised concern among editors".
The origins of the contention seem to come from 2015, if not sometime before that.Wikimedia Foundation, the group running Wikipedia said that the volunteer editors have been discussing the reliability since 2015.
"Based on the requests for comments section, volunteer editors on English Wikipedia have come to a consensus that the Daily Mail is 'generally unreliable and its use as a reference is to be generally prohibited, especially when other more reliable sources exist', the statement read. "This means that the Daily Mail will generally not be referenced as a 'reliable source' on English Wikipedia, and volunteer editors are encouraged to change existing citations to the Daily Mail to another source deemed reliable by the community. This is consistent with how Wikipedia editors evaluate and use media outlets in general - with common sense and caution."
What led to the move
In January of 2017, one user led a month-long campaign against the Daily Mail. "Editor Hillbillyholiday argued during a discussion that the outlet is untrustworthy for science-related stories, inappropriately posts photos of children and has limited credibility even with direct quotes and interviews," reads a report in Mashable. A blanket ban could not be unilaterally supported. Even noticeable outlets like Russia's Russia Today (backed by the Russian government) and America's Fox News haven't seen a blanket ban. The opposers said that historically, Daily Mail's record may have been better than at present and that other publications were also unreliable.
The Daily Mail joins Daily Express and Sunday Express as sources that are seen as unreliable. This move could have a domino effect. The group of editors are open to 'similar culls' in the future and won't shy away from it.