Commonwealth secretary general gave her NRI friend 90k pounds. Who is this lucky guy?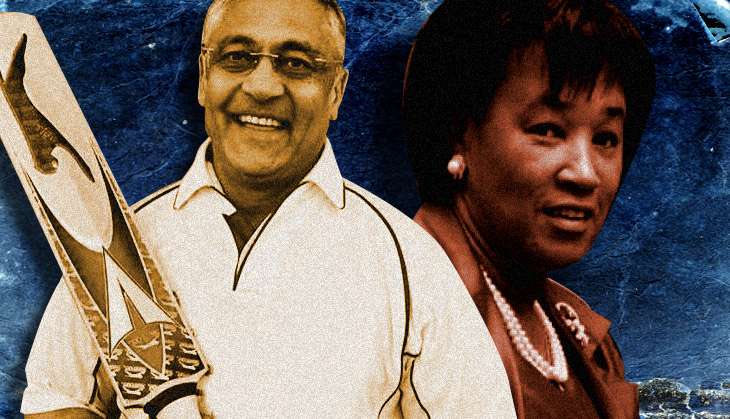 Recently the Commonwealth was shaken up by a scandal and put at risk by the Commonwealth Secretary General Baroness Scotland. Scotland allegedly spent large amounts of Commonwealth-supplied funds on personal furnishings for her home.
Of course, she has denied this but documents published on a London website confirm the expenditure.
Now, she has also admitted paying £90,000 to an NRI crony for consultancy services without putting the job out to wider tender.
The NRI who benefitted from the largesse of the Commonwealth SG turns out to be a Nairobi-born social worker, a keen cricketer and loyal member of the British Labour Party who was made a member to the House of Lords in 2006.
So, who is this NRI?
Aged 56, Lord Kamlesh Kumar Patel, who briefly served as a junior government minister in 2008-2009, is also the first ethnic Indian to join the England and Wales Cricket Board (ECB).
After Patel was appointed to the ECB last year, he responded by saying, "Cricket has been a life-long passion of mine and this is a great honour for me. I am a huge advocate of what the sport can bring to the wider community - from instilling life skills like self-discipline and leadership - to improving fitness and tackling wider issues like obesity."
"I am also naturally very honoured and proud to be the first British Asian chosen to serve as an ECB Board Director and am keen to explore ways in which cricket can better engage with Britain's diverse communities, particularly the South Asian community, and take full advantage of the many different ways in which we can widen the game's appeal still further."
Starting well and steady
A former chairman of the Mental Health Act Commission and head of the Bradford Teaching Hospitals NHS Foundations Trust, Patel was only a year old when his Gujarati parents migrated from Kenya to the UK and settled in Yorkshire.
Lord Patel went to school in Yorkshire and obtained a specialist qualification in social work from Huddersfield Polytechnic. He later worked as a social worker for Bradford Social Services before being appointed as head of the Centre for Ethnicity and Health and the Institute for Philosophy, Diversity and Mental Health.
He was 38 when he married Yasmin Saloojee with whom he has two sons and two stepdaughters. Back in 1999, he was given an OBE (Order of the British Empire).
Friends in the right places
One of his best friends is another Labour Party politician, Dominican-born Baroness Patricia Scotland, who earlier this year took over from India's Kamalesh Sharma as Commonwealth Secretary General. For several months now Lady Scotland has been accused of lavish spending on the Central London home she occupies as Secretary General. Money for her requirements is provided by generous Commonwealth countries, including India.