China coronavirus spreading: Symptoms, steps to reduce chances of catching infection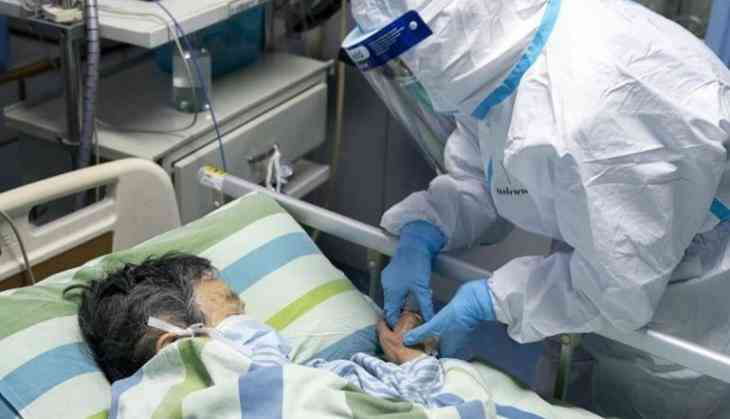 Coronavirus—a new respiratory virus first detected in Wuhan—has claimed several lives in China. Now, there are reported cases of the virus spreading to other countries.
Symptoms of Coronavirus infection
According to doctors, it starts with a fever, and then it is followed by a dry cough. After a week the patient suffers from shortness of breath.
Coronavirus infection in severe cases can cause pneumonia, severe acute respiratory syndrome, kidney failure and even death, reports BBC.
"Most victims have been elderly people, suffering from other chronic diseases including Parkinson's and diabetes," BBC report further states.
Reduce chances of catching Coronavirus infection
* Clean hands with soap and water or alcohol-based sanitizer
* When coughing or sneezing, cover nose and mouth with tissues
* Eat properly cooked meats or eggs
* Avoid close contact with anyone with cold or flu-like symptoms
* Wear good quality masks properly
Many infectious disease specialists say the cheap disposable masks, which cover the nose and mouth, may help prevent the spread of infections if they are worn properly and used consistently, reports NY Times.
"The masks will, however, block most large respiratory droplets from other people's sneezes and coughs from entering your mouth and nose. Coronaviruses are primarily spread through droplets," Dr. Amesh Adalja, an infectious disease physician at the Johns Hopkins Center for Health Security was quoted as saying by NY Times.
It is important to use the masks properly. Don't put your hand underneath the mask to scratch your face or rub the nose. We should avoid bringing contaminants in contact with the nose and mouth.
Also Read: Coronavirus Outbreak: Health Ministry issues advisory to travelers visiting China