Buffalo Wild Wings' Twitter account hacked, tweets were wilder than saucy menu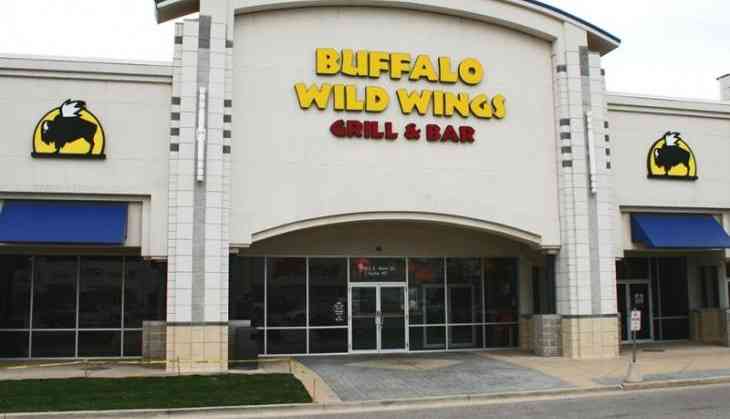 Buffalo Wild Wings official Twitter account was hacked yesterday night. Racist, crude tweets spread across the internet within few minutes. Currently, it isn't clear who hacked the account of Buffalo Wild Wing but it is a gentle reminder that they need to boost their passwords.
Below are screenshots of the messages-: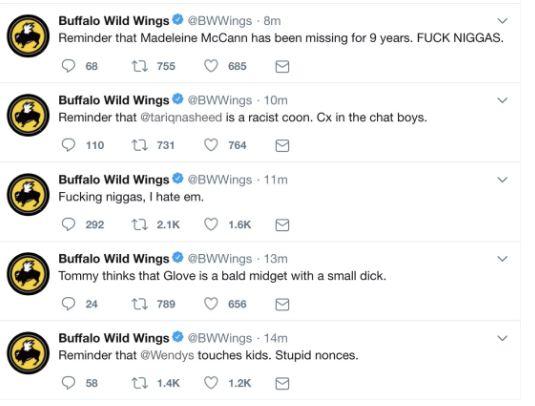 This is one of the most popular beer-and-wings restaurant chains. Has over 4,600 company-owned and franchised restaurants that earned more than $7.6 billion last year.
Well, we were hacked. And it wasn't funny. We apologize for the awful posts, which obviously did not come from us.

— Buffalo Wild Wings (@BWWings) June 2, 2018
Happy Hour of Buffalo wing ended for 20 minutes before the messages were deleted. It isn't this food chain which has been hacked, McDonald's Twitter account was also hacked last year.
Also Read: Mystery of all broken suitcases solved, watch video inside