Brexit bomb drops on British arts, culture & entertainment industry
Catch Team
| Updated on: 10 February 2017, 1:49 IST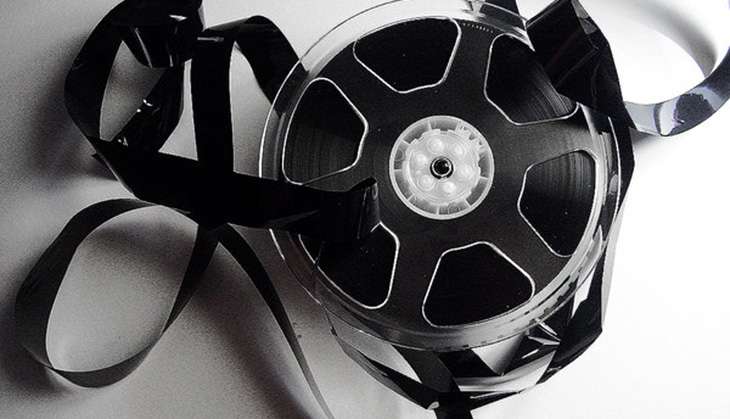 Brexit has ceased to be a portmanteau. It's a reality that 52% of the UK has chosen to live with as Britain officially preps to exit the European Union. John Oliver exercised his brand of politeness last week when he said that "if it stays, it can reap all the benefits while still being a total dick about everything. And that is the British way."
Oliver has been proved wrong to the dismay of many and the British way of life is likely to see a major shift. From politics to business and economy, every strand of British life will be impacted in one way or another. One such area, that's likely to be affected in significant ways is the arts and cultural fabric of the United Kingdom. Films, music, the arts or the entertainment industry in general -- all these are likely headed toward rough weather.
"Leaving Europe would be a leap into the unknown for millions of people across the UK who work in the creative industries, and for the millions more at home and abroad who benefit from the growth and vibrancy of Britain's cultural sector," reads an excerpt from an open letter that top personalities from across UK's creative industries wrote in May, urging for people to remain in the EU. Signatories included all the big names - Benedict Cumberbatch, Vivienne Westwood, John le Carré, Keira Knightley, Sir Anish Kapoor, Sir Patrick Stewart, Steve McQueen and over 200 others.
Acclaimed artist Damien Hirst came up with a series of three designs in support of voting Remain, all of which were posted to his Instagram account. The first visual is a rendition of his trademark blue butterflies, forming the word IN. It was his way of supporting the pro-EU collective We Are Europe. In fact, the second visual blatantly had this line as part of the description, "Damien believes Britain is stronger and safer in the EU."
All these cultural icons certainly have (had) good reason. Take a cursory look at a June 2016 research report by one of Britain's most prominent industry bodies - the Broadcasting, Entertainment, Cinematograph and Theatre Union (BECTU), and it becomes clear that there may be more hurdles than anticipated.
There's a very real FDI risk (rather, the lack of it), that will apply to the the £1.2 billion worth of UK TV and Film production which is heavily dependant on US-funded projects. One of the core reasons why US production companies funnelled work to the UK was the ease of access to one single European market. That's clearly going to take a hit.
Some experts may feel that the fall in the pound can result in cheaper tourism - and hence more consumption of local cultural products, specifically live entertainment. Those theories need to factor in something else too though - 67% of the UK's 36.5 million tourist visitors came from the EU.
It isn't just the BECTU survey. The draft of a document assessing the Brexit impact on the entertainment industry, developed for the British Screen Advisory Council, was accessed by The Hollywood Reporter (THR) recently. The document, as quoted by THR, read, "Precedent suggests that a U.K. exit scenario would not necessarily result in discernible advantages for the U.K. audiovisual sector." It reasoned that a post-Brexit Britain would have to comply with EU laws, a hassle that it didn't really have to deal with all this while.
The managing director of London-based MIDiA Research group - a media & entertainment analysis company - Mark Mulligan was quoted by THR as saying: "There could be countless implications for the U.K. media and [related] sectors, but smaller companies such as independent labels, independent production companies and tech start-ups look set to be hardest hit."
Mulligan further explained that "buying goods and services from across the globe, not just Europe, looks set to become more expensive for media and tech companies of all sizes due to the weakening of the pound on the international currency markets".
Another major issue is access to funds by production houses. The EU-funded Creative Europe Media program has pumped in close to $113 million into the U.K audiovisual industry since 2010. Some of the other major funds that Britain enjoyed ease of access to include the European Regional Development Fund, Cosme and Framework 7.
In an April 2016 interview to Variety magazine, John Newbigin, former special advisor to Britain's Minister for Culture said bluntly: "So much UK government policy has been focused on London and the Southeast, and it's the European money that has rebalanced that. And it's not chicken feed. We're talking millions."
Art of the matter
Newbigin isn't exaggerating. An example of the generosity the EU can bestow upon a country vis-a-vis culture funding is the state-of-the-art Acropolis Museum in Athens. A fine looking repository of Greek art, it's seen as one of Europe's greatest artistic treasures. The EU contributed close to €25m to this project.
In fact, Britain comprises the third largest art market in the world, with over 7,800 British art and antique businesses enjoying a 65% share of the EU's art and antiques market, reports artnetNews, which quotes the German director of London's Victoria & Albert Museum, Martin Roth as saying that "European subsidies devoted to research (in arts) will be greatly missed ... I would imagine that Berlin will gain significant importance if London loses influence."
Agnieszka Prendota, creative director at Edinburgh-based Arusha Gallery, tells artetNews that Brexit would be pretty bad news for business: "I think it will have a tremendous impact on the art market, the lead times and costs of importing works to and from non-EU countries can be detrimental to many exhibition plans, artists opportunities, and gallery growth."
The music industry too might see a lot of discordant notes as far as business is concerned. The UK's music industry outperformed the rest of the British economy by 5% last year. Here's more perspective - 2015 also saw British artists accounting for more than 17% of album sales in the six largest European markets (after the UK) - Germany, France, Sweden, Italy, Spain, and the Netherlands where they boasted a third of the share.
The British Phonographic Industry (BPI) explained to Pitchfork that physical sales - which end up earning more royalties for artists and labels - is usually a lot higher in Europe. A fact that certainly won't be lost on musicians and other performers.
Pitchfork quotes the general manager of the Association of Independent Festivals, Paul Reed, as saying that: "We could also potentially see a reduction in so-called 'music tourism', which generated £3.1 billion [approximately $4.5 billion] for the UK economy in 2014, with a 39 percent rise in overseas tourists attending music events in the last four years."
But perhaps the best quote to sum things up for the industry comes from Colin Roberts of Big Life Management, a well-known music management agency - "Are we gonna be at a point where they'll have to start a fund to get people into Europe? What a f*cking horrible idea that is. I can't see a world in which that isn't a backwards step."
Edited by Ranjan Crasta
More in Catch
Why Brexit is bad news for climate change
In numbers: the few gains and many losses from Brexit