Bravo! Man groped a waitress in restaurant in USA. See what she did next will inspire you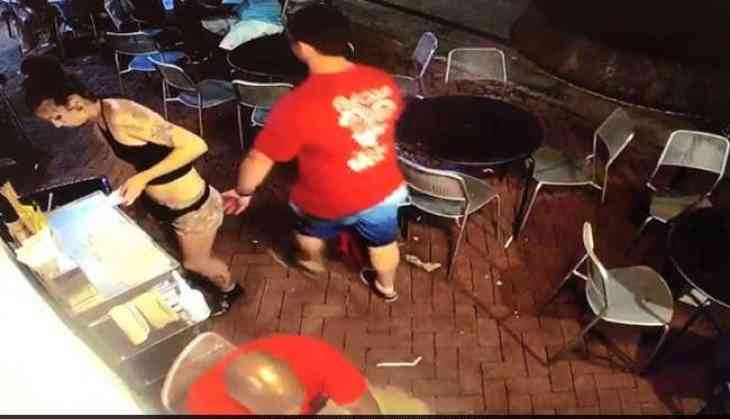 A man groped a waitress at a restaurant, and the CCTV footage from Vinnie Van Go-Go's in Savannah, USA, shows a man in a red shirt walking past a waitress taking an order and groping her.
The waitress, identified as Emelia Holden, grabs the man by the collar and kicked him him to the floor. Footage of the incident went viral after it was shared on Reddit. It shows Emelia yelling at the suspect - who was arrested after cops reviewed the footage.
According to Savannah Now, the incident took place on June 30 at around 11 pm. The suspect, Ryan Cherwinski, 31, spent two nights in jail before being released.
Also Read: Shocking: Video went viral of famous well-known television judge Louis Walsh groping Mel B's butt
CCTV footage of the incident was posted on Reddit four days ago, where it has been 'upvoted' 50,000 times.
Social media applauded Emelia's courage and quick-thinking.
"That was satisfying," wrote one commenter. "So she's a server.... of justice," quipped another.
"'All that I want from my experiences is for women to know that it's okay to stand up for yourself," said Emelia to the Daily Mail. "You have every right to wear what you want and you most certainly have every right to defend yourself."
Also Read: Viral Video: Pakistani man's dance for #InMyFeelings challenge has taken the internet by storm