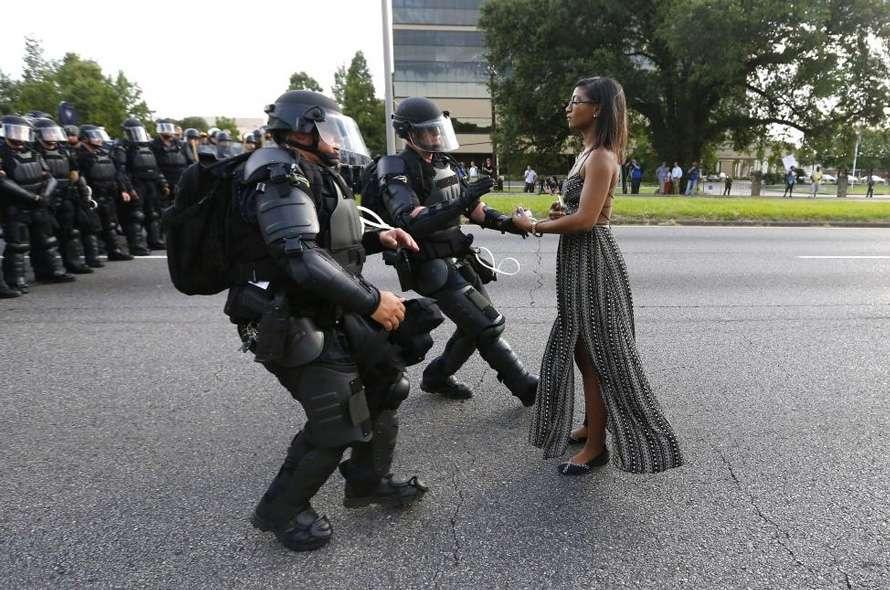 1/9
This image from Baton Rouge, Louisiana, is being heralded as an iconic picture that captures the spirit of the Black Lives Matter movement.
Social media via Jonathan Bachman/Reuters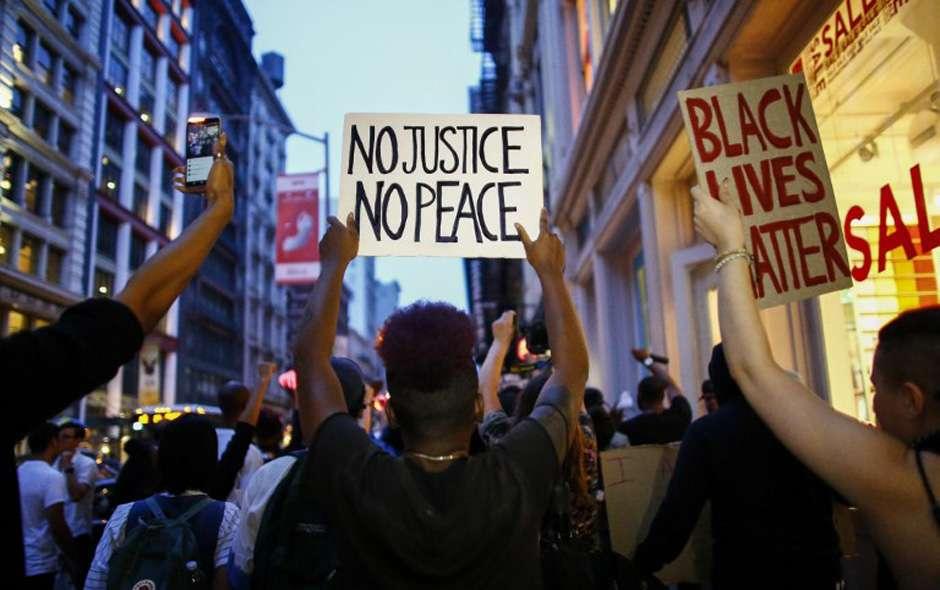 2/9
People shout slogans during a protest in New York on 9 July.
Kena Betancur/AFP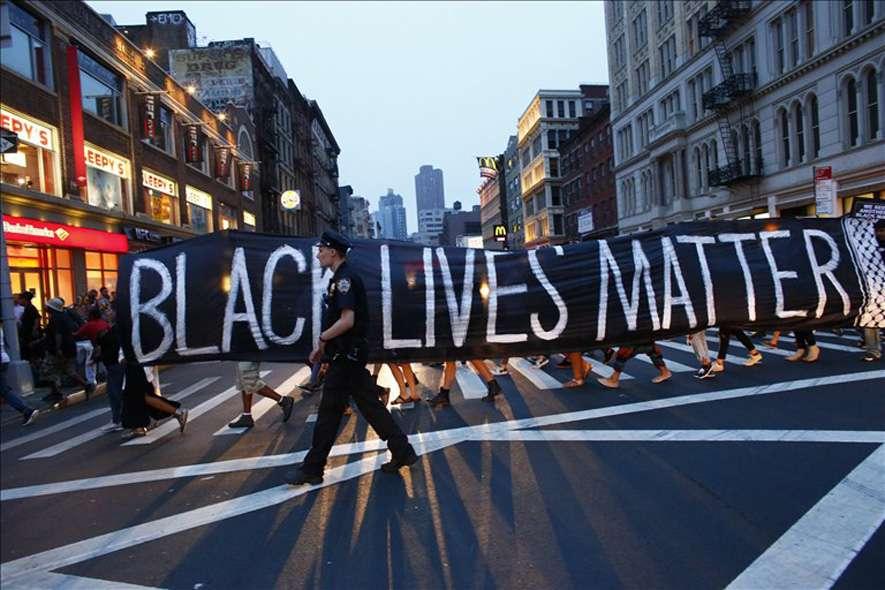 3/9
Police officers patrol during a Black Lives Matter protest in New York on 9 July.
Kena Betancur/AFP
This is an advertisement.
To view next image, click on the next button.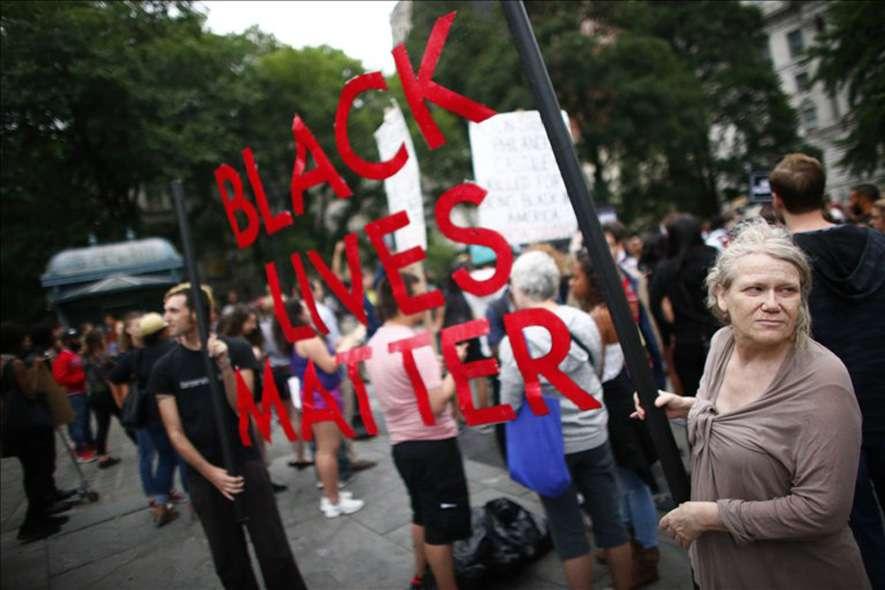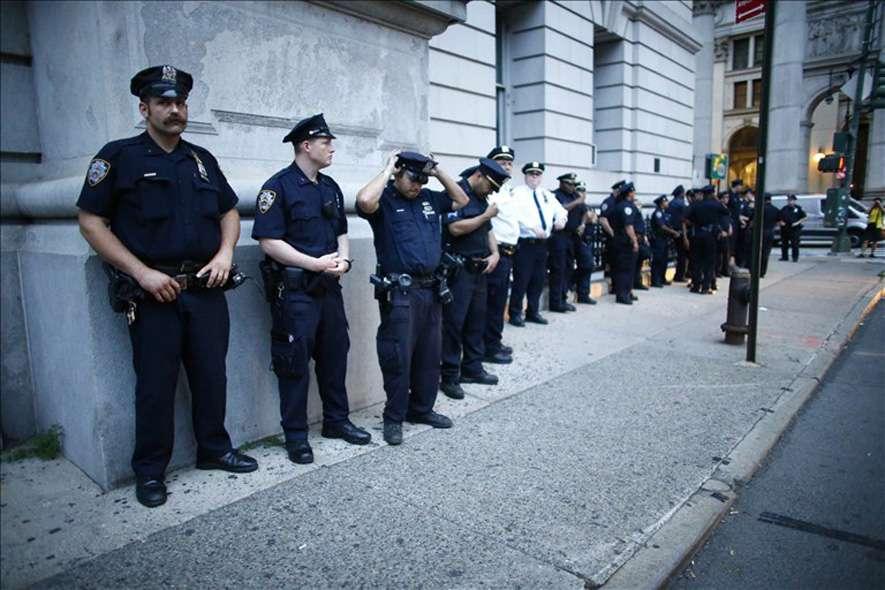 5/9
Police presence was increased around New York after the Dallas incident.
Kena Betancur/AFP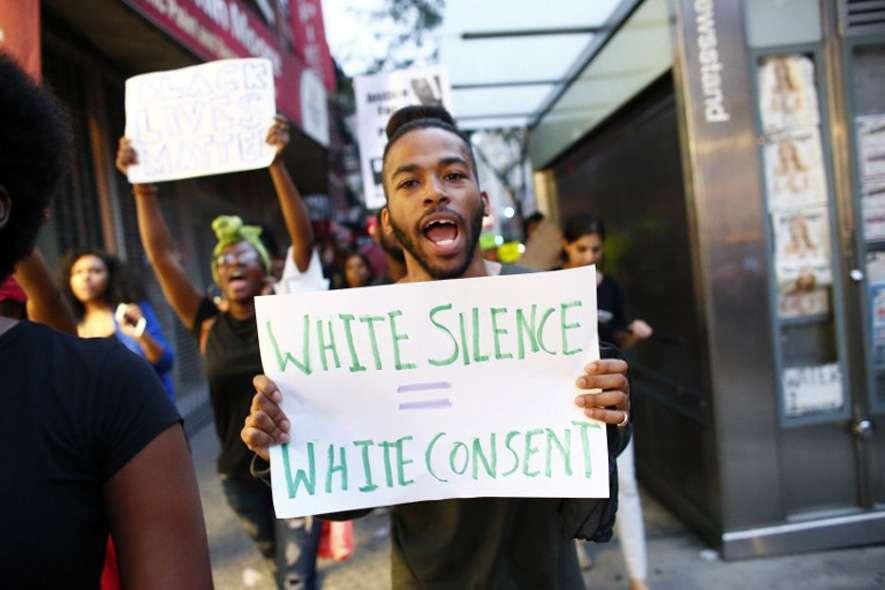 This is an advertisement.
To view next image, click on the next button.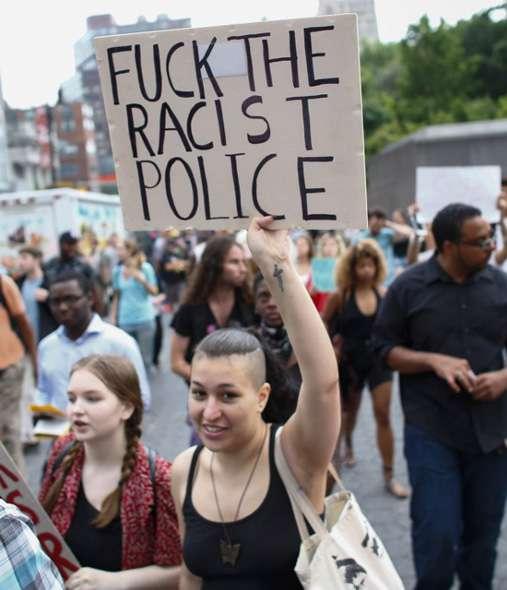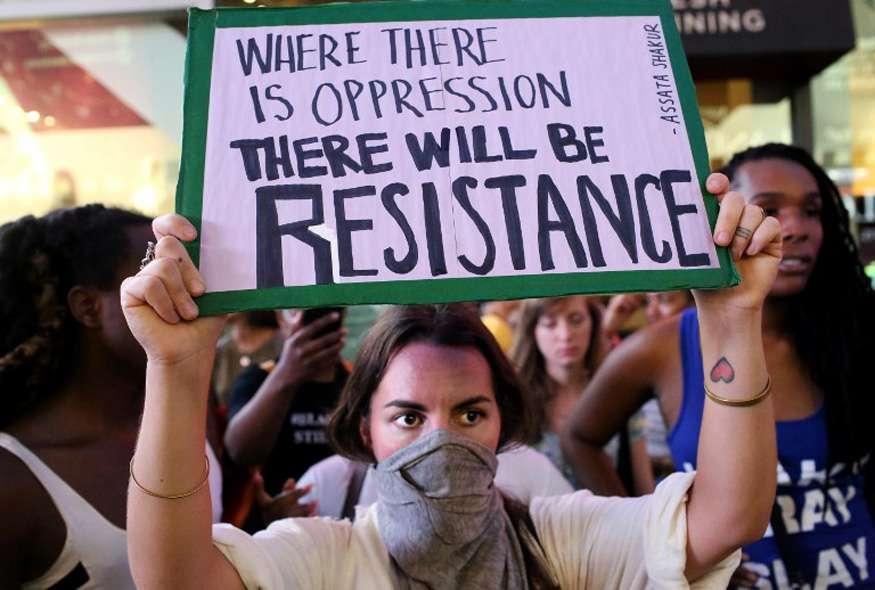 8/9
Yana Paskova/Getty Images/AFP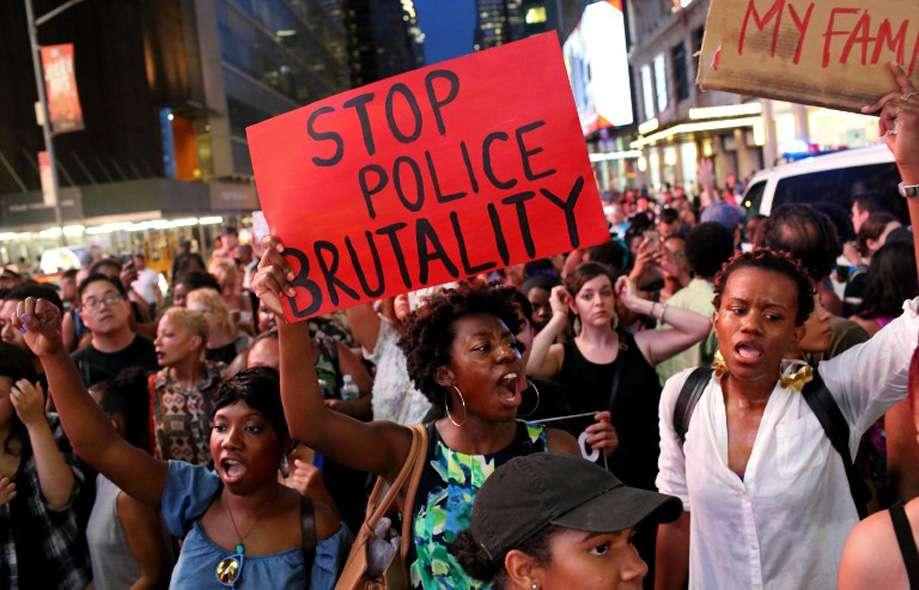 9/9
Yana Paskova/Getty Images/AFP
This is an advertisement.
To view next image, click on the next button.
Black Lives Matter: Haunting images from a painful week in the US
Kids at school would call her son "nigger", and make slavery jokes to ridicule him. When she brought it up with the (white) principal, his response was a weak "we can\'t do anything about it."
She went to the superintendent, again all she got was "we can\'t do anything about it" and "they learn all this at home". Her 13-year-old son was walking home one day, he had a hoodie on as it was cold.
There was an elderly woman walking in front of him. She saw him, got freaked and started running. He got scared as well, and started running in another direction only to bump into her again. She threatened to release the dog on him and ran again. He sprinted home afraid, confused and in tears. When she brought this up at a community meeting, the response she got was "the lady was just being cautious", "I would have done the same" and "why was your son wearing a hoodie?"
Also read - #BlackLivesMatter: Woman captures boyfriend being shot dead by American cop
On another day, her son was playing karate with his friend in a small community garden. A woman saw them, got scared and called the police. Four cop cars came, and pointed guns on the kids. Cristina\'s (name changed) family moved from North Carolina to Philadelphia a week after that.
Robert (name changed) teaches his son how to react when a cop is around him: "don\'t make eye contact", "if a cop stops you, always put your hands up. Don\'t ever reach for your pocket. Don\'t answer back". His son is 6.
Jessica (name changed) can never be just angry; she will always be "the angry black woman".
Karim (name changed) hates making eye contact on the street, especially at night, because all he sees in their eyes is suspicion.
A lot of people are hurting
#BlackLivesMatter protests have garnered prominence all over the world after repeated fatal attacks on black people by the authorities. To deny that racism exists in the US would be a farce.
An image of what appears to be a woman's peaceful resistance to police in Baton Rouge has garnered plenty of attention online.
The Baton Rouge photograph was captured amid a weekend of intense, sometimes violent, nationwide protests that culminated in the arrest of hundreds of demonstrators, angry at the latest killings of black men by police officers.
At least 312 people have been arrested at protests from New York to Chicago, and in St Paul, Minnesota, and Baton Rouge, Louisiana where two black men - Philando Castile and Alton Sterling - were shot dead by the police.
Many of the protests against police violence have been peaceful. In Dallas -before a gunman killed five police officers at a Black Lives Matter rally last week - officers were even posing for photos with demonstrators.
Black Lives Matter protesters condemned the Dallas killings, calling the attack on law enforcement a tragedy not just for those affected but also for the nation.
"Black activists have raised the call for an end to violence, not an escalation of it. The Dallas attack was the result of the actions of a lone gunman," the group said. 'To assign the actions of one person to an entire movement is dangerous and irresponsible. We continue our efforts to bring about a better world for all of us."
These powerful images will stick with us after a painful week in America: the killings of five Dallas police officers as well as the fatal shooting of two black men by police in Louisiana and Minnesota.
More in Catch - Circle of death: Dallas proves again that violence begets violence
Snipers kill 5 policemen during #BlackLivesMatter Dallas protest