Baloch leader Bugti seeks asylum in India. Why it should be granted
Catch Team
| Updated on: 10 February 2017, 1:46 IST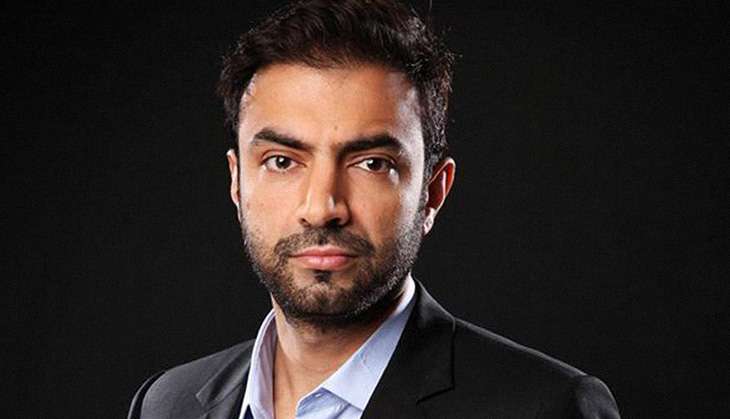 Brahmadag Bugti, the Baloch Republican Party (BRP) leader living in exile in Geneva, recently approached Indian officials in Geneva and is expected to file an application for asylum soon.
India, which does not have any policy for such requests, decides on a case-to-case basis in such matters. The request comes at a time of heightened hostilities between India and Pakistan, after the attack on an Army base in Uri that is said to be perpetrated by terrorists from the neighbouring country.
Also read - MHA extends exiled Bangladeshi writer Taslima Nasreen's visa for one year
Geneva an 'open air prison'
Bugti has been reaching out to India primarily because he claims that Geneva has become an "open air prison" for him as the Swiss authorities, under pressure from Pakistan, have been not very helpful to BRP cadres.
"Short of physically preventing me, the Swiss are doing everything to create the circumstances that have turned me into an open-air prisoner. [Hence] I am kept away from international campaign to highlight human rights violation in Balochistan," Bugti told a daily.
He has requested that India give him an ID and travel papers even as Indian authorities are yet to take a decision on it. There is a big chance that his case may be considered. Experts, however, seem to be divided over it.
The last time such a request was entertained was when the Dalai Lama was granted asylum in 1959. The Dalai Lama is not allowed to carry out political activities in India - something the government had decided on so as to not upset China further.
However, Bugti's case is different.
While some say that granting him asylum would be the next logical step after Prime Minister Narendra Modi highlighted Pakistan's continuing atrocities in Baluchistan, others say he is better off in Geneva.
However, considering the Swiss authorities, reportedly under pressure from Pakistan, pushed for a red corner notice against him and declared him a terrorist, there is a chance that he may be deported to Pakistan and face prosecution.
India may also approach the Interpol to review the red corner notice against Bugti.
Bugti, the grandson of Baloch leader Akbar Bugti heads the BRP, the largest Baloch nationalist grouping. Bugti had to flee to Afghanistan after his grandfather was assassinated by Pakistani military. He and his party workers faced constant attacks while in Afghanistan which forced him to flee to Switzerland. The Pakistani government had also pushed the Afghan government to extradite him then.
India's refugee policy
India, which has been fairly liberal with its approach over the refugees, with over 200,000 foreign nationals from Bangladesh, Sri Lanka, Tibet, Myanmar, Iran, Syria, Iraq, Palestine and Pakistan living in the country, should consider his request on humanitarian ground, a former senior government official says. It would be idiotic to escalate the matter to such a level and then refuse asylum to their leader.
External Affairs Minister Sushma Swaraj is expected to mention Pakistan's dismal human rights record in Balochistan during her address to the UNGA, later this week.
He points out how India has accepted Hindu refugees from Balochistan after the Babri Masjid demolition, when some of the them decided to flee, while Akbar Bugti himself protected others.
Moreover, India has given citizenship rights to singer Adnan Sami and Bangladeshi writer Taslima Nasreen. The official also points out that the government should not worry about how Pakistan would react when the latter has openly given shelter to terrorists like Dawood Ibrahim and Syed Salahuddin, who continue to operate with the help of the Pakistani government.
Meanwhile, another former official who keeps a close watch on Pakistan says Bugti is better off in Geneva, where it is easier to keep cornering Pakistan in international fora like the UN Human Rights Council, which is based out of the Swiss city. Also, granting him asylum would give Pakistan an issue to corner India, the official says.
More in Catch - How Pakistan's weak honour killing laws could fail Qandeel Baloch
Baloch leader Bugti approaches Permanent Mission of India in Geneva to file asylum papers