As the West reels after Brussels, Modi should push for terrorism convention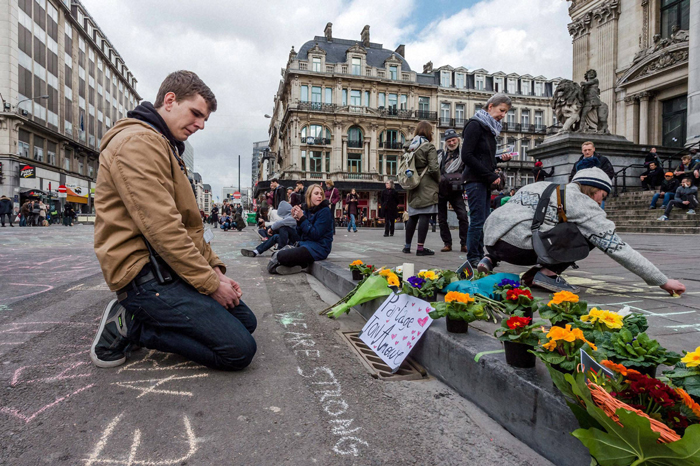 The visit
ISIS has claimed it was behind Tuesday\'s Brussels terror attacks
Prime Minister Narendra Modi is set to visit Brussels on 30 March, and Washington DC thereafter
The threat
Western countries were always apathetic towards terror-struck countries
Their attitude changed a bit after 9/11, but the present-day ISIS threat is changing it further
More in the story
India\'s CCIT proposal in the UN and why Modi needs to push for it
The PM\'s visit to Saudi Arabia, after Washington, and its significance
The ISIS-claimed Brussels terrorist attacks have occurred less than 10 days before Prime Minister Narendra Modi's visit to the Belgian capital for the India-EU summit and bilateral meetings with the country's leadership.
These are significant diplomatic engagements. Both India and EU have extensive mutual economic, political, cultural and security interests. While security, including counter-terrorism, cooperation has steadily increased over the past decade, this visit will provide an opportunity to take it to a higher level. The terrorist attacks will concentrate minds.
Read- ISIS strikes heart of Europe: 34 dead and over 200 injured in Brussels
From Brussels, Modi will travel to Washington for the Nuclear Security Summit. Terrorism was one of the principal fears that led the Americans to call for the highest level focus on the security of nuclear materials. The Brussels attacks once again reveal the reach of international terrorism, especially of a group like ISIS, which is virtually running a para-state.
Modi again will have a platform to press on the need for states to behave responsibly and abjure the use of terror as an instrument of state policy. He should call for true international cooperation and, in this context, dwell on the reality of international approaches so far. Despite the veneer of global cooperation, they have been only segmented so far.
Western attitude before 9/11
Terrorism is a fundamental challenge of our times. It is so because through fear and dread, it threatens the way of life of open and free societies. A truly global approach and real international cooperation is needed to curtail, and thereafter, eliminate it.
However, this has been sadly lacking. A brief survey of the evolution of global, especially Western attitudes, will be instructive.
Till the late 1990s, Western countries looked upon terrorism as a largely third-world phenomenon. They were convinced that the American mainland and Europe were immune from its reach, even if their interests in the developing world could be targeted.
PM Modi is to visit Brussels for the India-EU Summit on 30 March, and then travel to Washington
Thus, whenever, Indian diplomats and officials raised the issue of Pakistan's cross-border terrorism, the general response of Western interlocutors was that these were India's problems and it was for India to find solutions. A great deal of gratuitous advice was also given. Western diplomats simply brushed aside suggestions that terrorism was a universal threat and required global responses.
Just before 9/11, Ahmed Shah Massoud, the legendary leader of the Afghan jihad and the resistance to the Taliban, had once again warned the West against the threat posed by Al Qaeda to the US and Europe. His warnings were dismissed, even though US officials were in touch with the Taliban to wean them away from the Al Qaeda. A plot hatched by Al Qaeda, the Taliban and with the complicity of the Pakistani agencies, assassinated Massoud two days before 9/11.
Priorities post 9/11
The shock of 9/11 transformed Western approaches, but not in the direction of a desire to effectively eliminate global terrorism and save all countries from its ravages.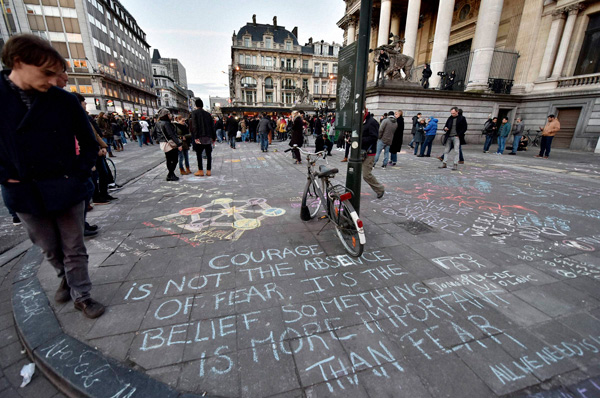 US and European priority was now to safeguard their home territories from terrorist attacks. In this quest, they demanded that all countries should cooperate with them. Local laws and judicial jurisdictions should bend to their will.
Also read- Jalalabad attack: Modi needs to give Pakistan a fitting reply
At the same time, they maintained the sanctity of their laws to deny requests from developing countries that were suffering the ravages of terrorism. Their political interests prevailed even though some intelligence sharing, wherever convenient, took place.
The push for CCIT
Modi has done well to publicly call for international cooperation on global terrorism in his speeches to the United Nations General Assembly and also from multilateral platforms. In this context, he has also asked that the Indian proposal for a Comprehensive Convention on International Terrorism (CCIT), introduced in the UN in September 1996, should be finally adopted.
He needs to actively pursue the adoption of the CCIT. For this purpose he has to seriously take up the issue in his bilateral meetings with his international peers and ensure that the Indian diplomatic machinery takes it up as a priority.
Modi is pushing for UN to adopt India's Comprehensive Convention on International Terrorism proposal
The Brussels and Washington visits provide excellent opportunities to push the CCIT agenda. It will prove to be a vital instrument in the fight against international terrorist groups, including ISIS.
Modi's visit to Saudi Arabia after Washington is opportune to promote the CCIT. If he can convince the Saudis that it neither erodes the Palestinian cause nor targets Muslims in any way - and, in fact, it does neither - he would have accomplished what his predecessors have failed to do so far. He would have successfully paved the way for the adoption of the CCIT. This would be a considerable diplomatic achievement.
In Washington and in Brussels, Modi has an opening to draw attention to Pakistan's continuing pursuit of cross-border terrorism. The National Security Advisors' dialogue and Pakistan's post-Pathankot attack responses should not inhibit Modi from pressing the issue in both his public statements as well as his bilateral conversations.
Read more- Headley takeaway: Don't count on Pak to give up on terror
There is no evidence that Pakistan is going to modify its security doctrine, which inter alia, relies on terror against India. Yes, it will calibrate terror and even show a seeming willingness to cooperate on especially egregious cases, but this does not constitute fundamental change.
Modi should not fall in the trap of showing satisfaction at what Pakistan has done so far regarding the Pathankot attack.
Edited by Shreyas Sharma
More in Catch:
Who was Bhagat Singh and who does he belong to?
Food for thought: Robots are taking over restaurants
IND vs BAN: Why India need to make the most of their clash with Bangladesh
Holi Special: This is the best place to party in your city