Arnold Schwarzenegger says, "I'm back" after heart surgery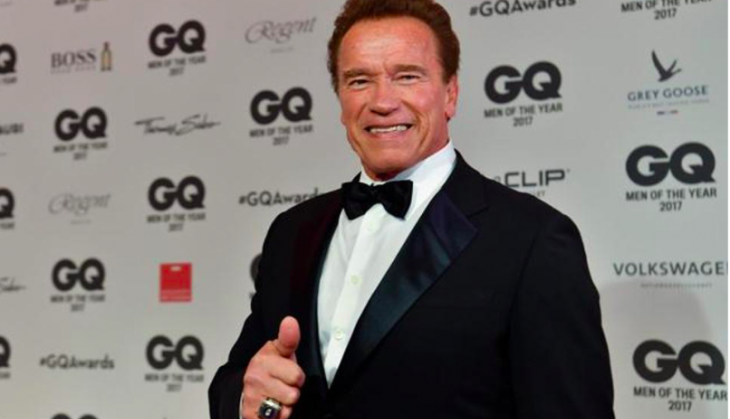 A spokesman for Arnold Schwarzenegger, on Saturday, said is in 'good spirits' after a scheduled surgery.
Arnold underwent an emergency heart surgery on Friday. In 1997 too, Arnie had to be operated upon to correct a congenital heart valve condition from which he made a full recovery.
The former governor of California is in a stable condition. "I'm back," Schwarzenegger said immediately after awakening from the procedure, according to his spokesman, Daniel Ketchell.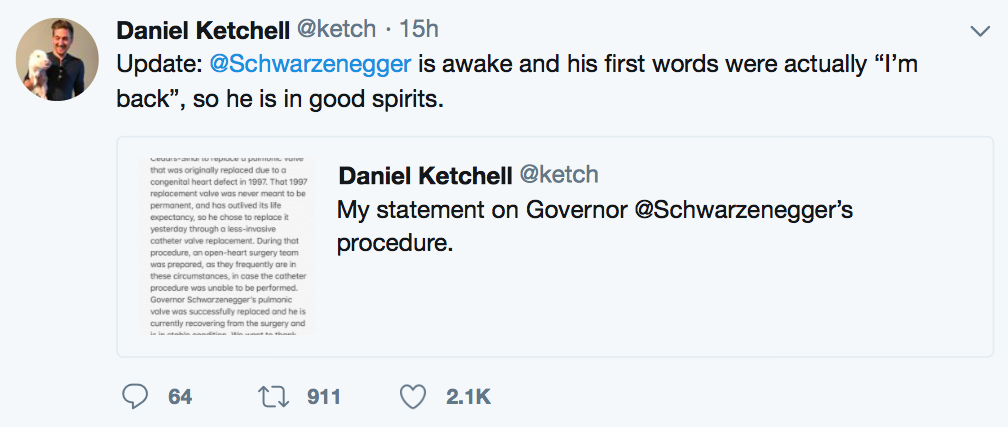 The 70-year-old actor-politician and activist underwent the heart surgery in Cedars-Sinai Medical Centre to replace a valve, originally replaced 20-years ago, that had outlasted its life expectancy.
The value was originally replaced due to a congenital heart defect.
In a statement on Twitter, Ketchell said that the former-body builder chose to have the pulmonic valve replacement by catheter. He was recovering and in stable condition at Cedars-Sinai hospital in Los Angeles, the statement furthered.
The spokesperson added that an open-heart surgery team was on hand as part of standard procedure, but was not needed.
The son of a one-time Nazi police chief, Schwarzenegger was born in the Austrian town of Graz on July 30, 1947 in an ancient house with no plumbing or phone, spare a few lights.
While beefing up to make the cut for his school soccer team, Arnie became infatuated with body-building and set up a gym in his parent's basement.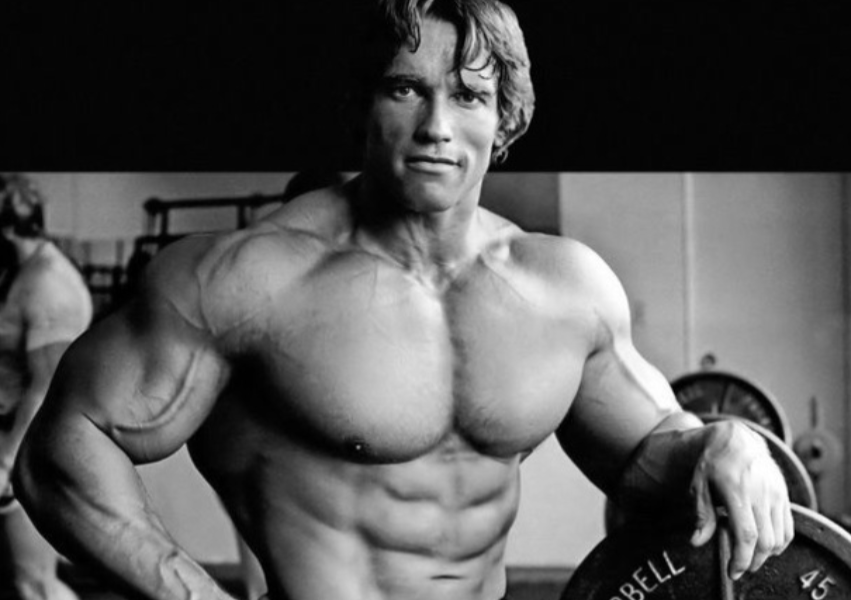 After a stint as a tank driver in the Austrian Army, the 6'2'' youth won the Mr Junior Europe contest before becoming the youngest-ever winner of the Mr Universe competition.
It was 14 years after, the penniless 21-year-old came to the United State to pursue his passion, that Arnold Schwarzenegger made his mark in Hollywood. The role of a killer cyborg in 1984's The Terminator shaped the remainder of his acting career.
Joining Hollywood's royalty, his ominous Terminator catchphrases "I'll be back," and "Hasta la vista, baby" entered the English lexicon.
In 2003 Schwarzenegger was elected to lead the richest and most populous US state in a historic recall vote. Since then, his life in the bruising world of politics has been just as tumultuous since he first announced himself on the world stage as the "Governator".
Though California law barred him from holding governor's office for more than two terms, Hollywood beckoned once more and since Arnold had appeared in a raft of action movies including The Expendables franchise, Sabotage, Terminator Genisys and Aftermath.