Alabama Shopping Mall Shooting: 8-year-old boy killed, 3 injured in shooting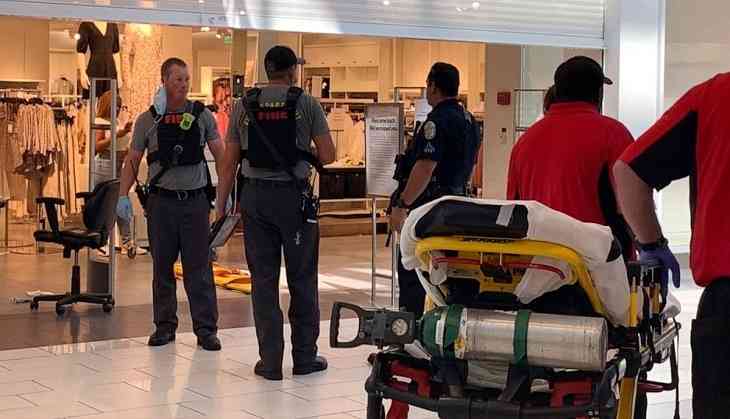 An 8-year-old boy has been killed in a shooting an Alabama's shopping mall and left the other three injured on Friday, police said.
The minor child was killed during the shooting broke out in the afternoon at the Riverchase Galleria, Hoover Police Chief Nick Derzis said.
According to the reports in ABC, the Bessemer City School system identified the 8-year-old victim as Royta Giles Jr. (pronounced Roy-TAY Jyles), who would have been a third grader this fall at Jonesboro Elementary School.
According to the school system, Royta Giles was a brilliant child who wanted to join the music industry.
A girl and two adults were also left injured in the shooting. However, they have been rushed to the hospital after the incident. Police authorities didn't release the victim's names.
The exact motive behind the shooting is still unknown. Police are investigating the matter.
"This is certainly a tragic situation when you have an innocent child who gets caught in the middle of an altercation between others," Derzis said.
According to police, multiple shots were reported near the food court inside the mall.
"We don't know at this point what led to the shooting or how many gunmen were involved," Police Capt. Gregg Rector said in an earlier news release.
Hoover Mayor Frank Brocato said he visited with the boy's parents Friday evening.
"This was just a very senseless tragedy and of course they are devastated by this," Brocato said. He asked residents in the city to pray for the family.
The mall was evacuated after the shooting.
Annalisa Pope, a worker at Hollister in the mall, told WBMA-TV in a telephonic interview told that she heard six to seven shots fired.
"It wasn't just one or two," she said. "That's what got me off guard. They (the shots) just kept going."
She also added that the sound of gunshots was coming from every direction. Police also inquired people if anyone witnessed the shooting.
"It felt so close," she said. "It was so surreal. It doesn't even feel real right now. You wouldn't expect something like that to happen out of nowhere on a normal, Friday afternoon."
Also Read: Myanmar: 50 people killed, many missing following Jade mine's collapse