2 years' jail for Ohio high school rapists, 16 for hacker who nabbed them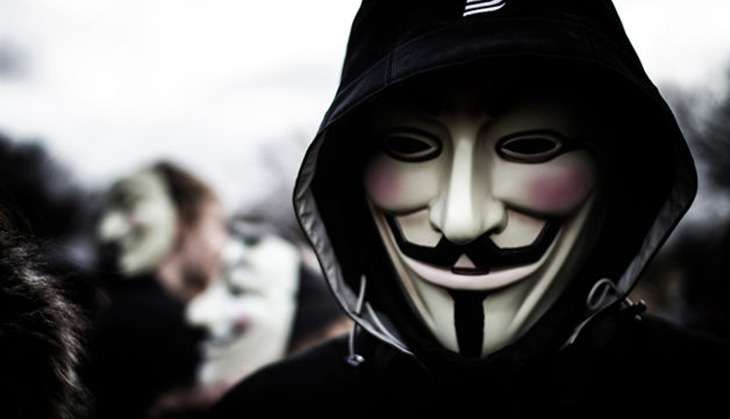 Does America consider a person forcibly entering a computer a bigger criminal than a person forcibly entering a woman?
As crude as the wording of that question might be, recent developments following a high school rape case in 2012 seem to indicate that the answer is a shocking yes.
Deric Lostutter, a hacker affiliated to the famous online watchdog group Anonymous, helped expose the violent rape of a minor by members of a local football team in Steubenville, Ohio, back in 2012. For this deed - uncovering a heinous crime, he may now face up to 16 years in prison.
That's right. Lostutter faces a federal trial starting 8 November for four felony counts of hacking. He has pleaded not guilty.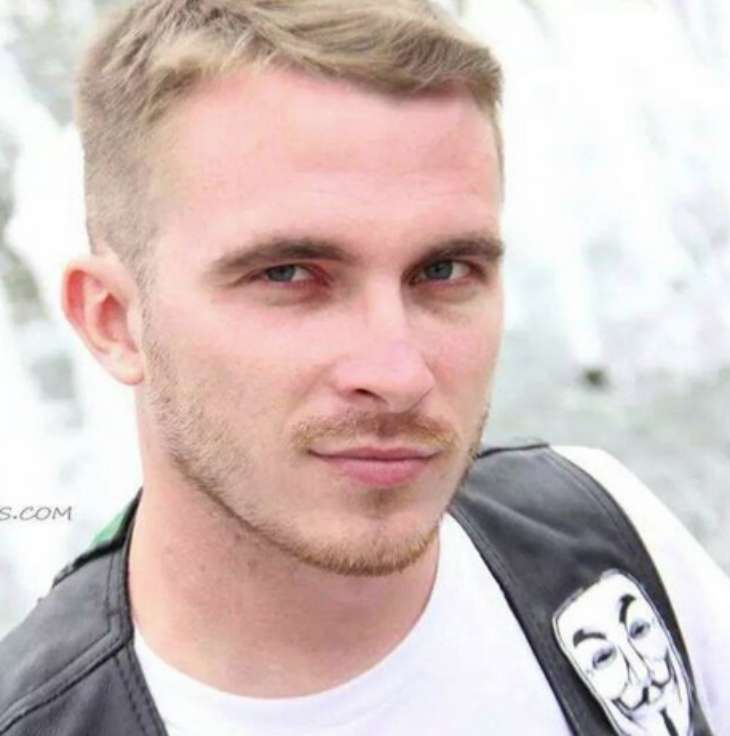 Deric Lostutter (Photo: twitter.com/DericLostutter)
"I don't understand why they are prosecuting somebody who basically helped expose the rape of a minor... This is not a situation where somebody, you know, hacked a hospital or took down a nuclear power plant. This was an act of political protest about the rape of a 16-year-old girl," Tor Ekeland, Lostutter's attorney said.
The charges against him include three counts of unauthorised access of a computer, breaking laws of invasion of privacy and libel, and one count of making a false statement to the FBI. The 16 years are divided such that he gets 5 each for the first three breaches of law and one year for the latter.
Now, the meaning of "unauthorised access" is fairly open to interpretation according to American laws. It could mean access or destruction of data, and given that these laws were formed before the internet was used the way it is today, the case could quickly turn against Lostutter.
What makes this case absolutely twisted though, is that most of the alleged rapists he helped uncover through video and online evidence, walked scot-free. The two who were charged with rape - Trent Mays and Ma'Lik Richmond - were arrested and let off so quickly that they went back to playing football.
While Richmond served 10 months out of a year in a juvenile detention facility, Mays spent two years in prison, after which he went back to being Ohio Hocking College's quarterback.
The rape
In a case troublingly similar to the recent Stanford rape case where 'star swimmer' Brock Turner was arrested and released in 3 short months, the Steubenville High School rape case too reeks of victim shaming.
On 11 August, 2012, the victim, an unconscious high school girl, was raped and digitally penetrated by the group of boys who also filmed and tweeted about the act.
The victim, who lost consciousness after drinking, gathered details about her rape through social media the next day.
Some of these horrifying posts were shared by Anonymous or Lostutter's alter-ego KYAnonymous, with the help of JustBatCat or Noah McHugh. The duo hacked into Steubenville High School's sports fan website RollRedRoll.com to release details of the administrators and the criminals who were attempting to cover up the crime.
What they found included a video where the students were making jokes about the rape, calling the victim the 'dead girl'. While the evidence helped nab two of the alleged rapists, they too went back to their same cushy lives, got into college, and played for their teams.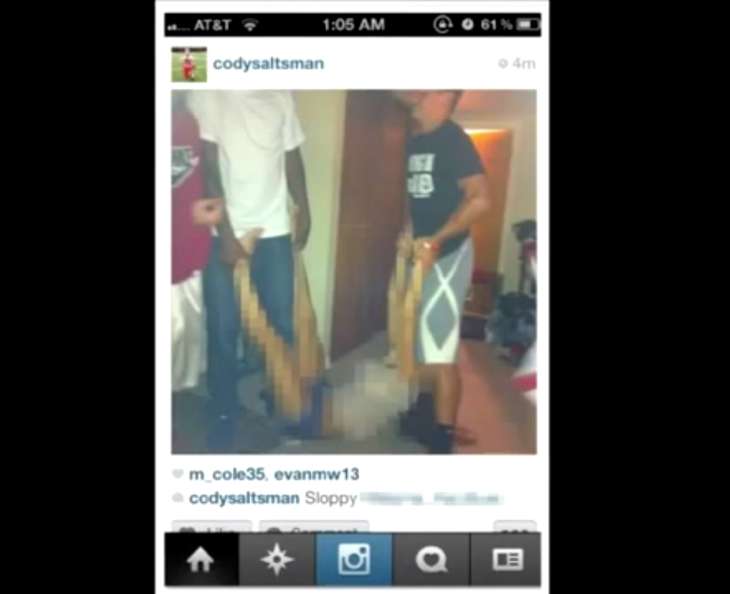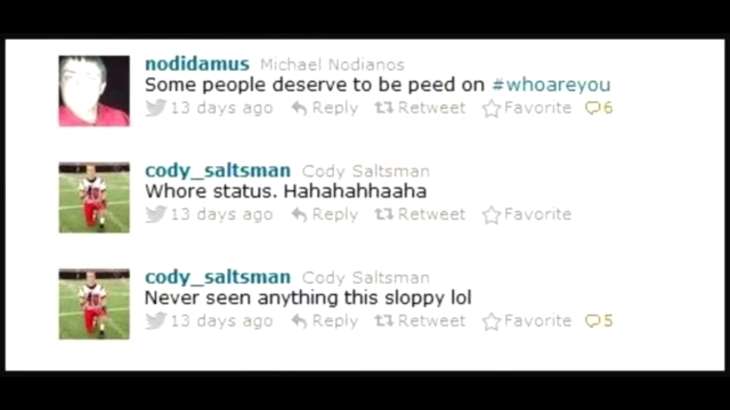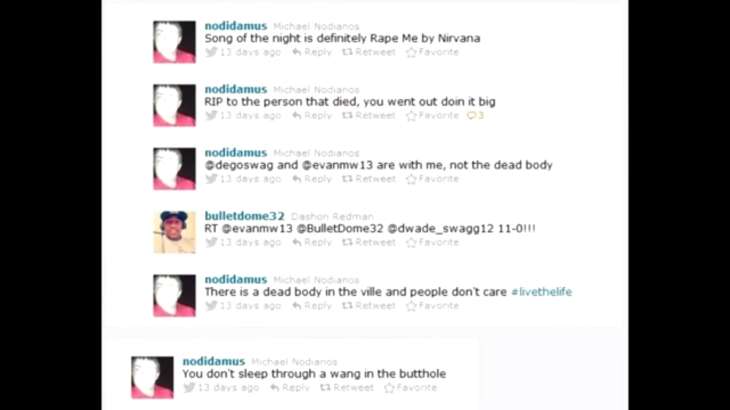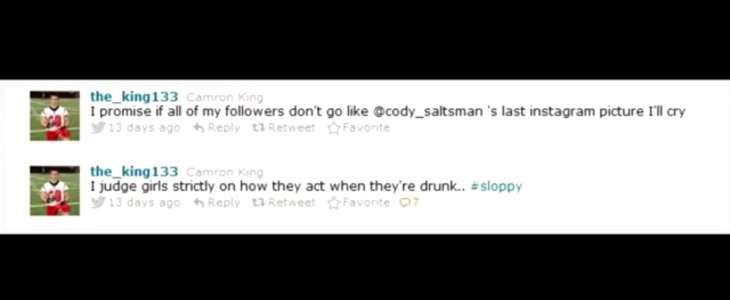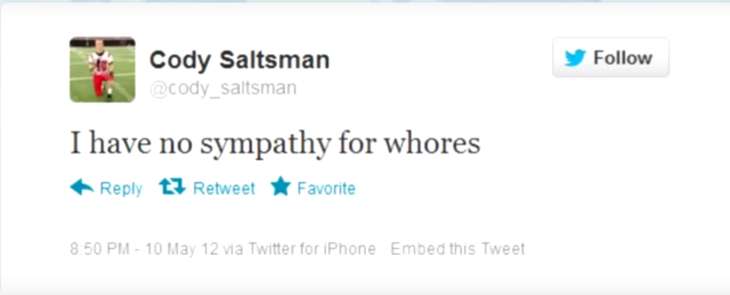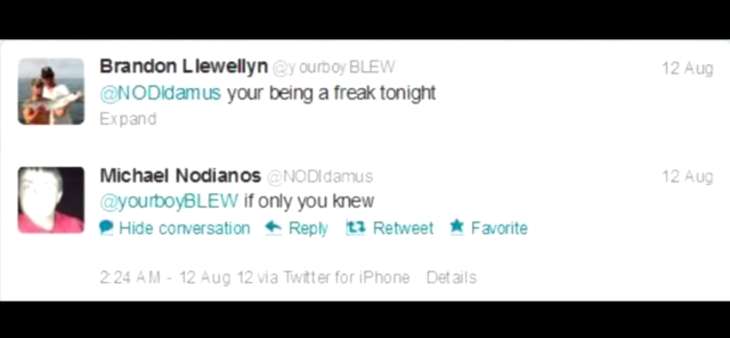 The injustice
While the initial judgement entirely failed the victim, denying her any semblance of justice, if Lostutter is arrested, beyond the absurdity of it, it would mean that the rape victim is further victimised. Because now not only are her rapists star players, but the person who helped uncover their crime is being considered a criminal.
The victim's voice is nullified. She's just a prop against which the entire case took shape. That she was violated, publicly exposed, passed around while unconscious, insulted on social media, and then had to fight a system, needs to be recognised.
That her case isn't detached from Lostutter's needs to be recognised.
If anything, Lostutter's trial, months after Brock Turner's, will ensure the growing negative public sentiment only gains momentum. A harsh verdict against Lostutter would only add insult to the injury caused by Turner's lenient sentencing and early release.
One way to do so would be to join Lostutter in his online campaign against this impending miscarriage of justice on his website: http://dericlostutter.com/
"My name is Deric Lostutter.
"You may remember me as the activist that made international headlines standing up for rape victims in 2013. I took to the media to crusade against rape culture, and the world joined me.
"In April of 2013 I was raided by the F.B.I. in which my belongings were taken, and my life was turned upside down," he writes on his website.
If American laws condone this level of injustice, that too repeatedly, then perhaps it is important to look at the cultural implications that drive such verdicts.
Santa Clara County Superior Court judge, Aaron Persky, while initially handing out Brock Turner's sentence had said, "A prison sentence would have a severe impact on him. I think he will not be a danger to others."
Never mind that he had already been a "danger" to the woman he had raped.
The proof that these privileged boys who 'bring laurels' to their schools get preferential treatment gets highlighted by the fact that Judge Persky, shortly after handing out Turner's sentence, or lack thereof, sentenced immigrant Raul Ramirez to three years for sexually assaulting his female roommate.
While social hierarchy, as is made evident by the how the law handles hate crimes in the US, dictates that white male superiority remains intact, the sudden manner in which the state becomes paternal towards privileged young boys is a pattern.
Lostutter's attorney Ekeland sees his case as one of a "digital war" between the government and Anonymous. "Anything having to do with Anonymous scares the United States government," he says.
While that may be true, to dilute the case of violent rape in order level up against Anonymous would be an especially insensitive move on the part of the state.
Insensitive and perhaps, entirely stupid. Because if this doesn't cause widespread outrage, we're not sure what would.