With love from Amma: why Chennai's breastfeeding rooms are a relief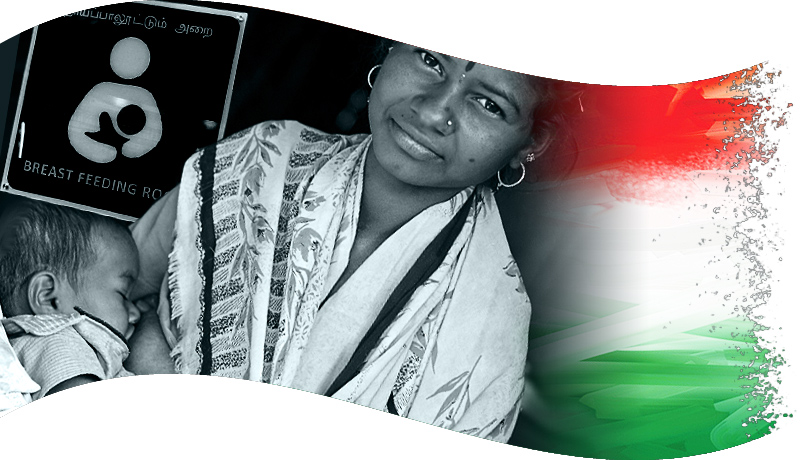 Small freedom
J Jayalalithaa has opened 352 nursing rooms at bus terminals
The idea: to give mothers a clean, private space to nurse babies
The rooms have comfy cubicles, guards; some even have nurses
Great fight
The fight for private breastfeeding spaces has a long, global history
Several countries have now enshrined it as a legal right
The campaign hasn\'t got traction in India, but the need is obvious
Big debate
The move is fine, but more is needed to promote breastfeeding
But it\'ll bring attention to the struggles of working, travelling mothers
Breastfeeding reduces infant mortality, so the move will help a larger cause
While we are celebrating the freedoms we had to battle hard for, here's one that has been won without a fight.
Just in time for the Independence Day, mothers in Chennai received a gift from J Jayalalithaa - 352 nursing rooms at bus terminals.
The chief minister inaugurated two of these rooms, or Tai Paal Uthumarai as they are called in Tamil, at Koyambedu to mark the International Breastfeeding Week, August 1-7.
The campaign for private spaces for working mothers to nurse their babies has been a long one globally, and it has scored several victories.In the United Kingdom, the law now requires employers to provide space for mothers to nurse their babies and rest.
Read: all our hopeful, funny, poignant, celebratory Independence Day stories in one place
In Belgium and Estonia, breastfeeding breaks are covered by social insurance and public funds. Irish law requires employers to give breastfeeding employees paid breaks and reduce their working hours.
That the campaign hasn't had much traction in India doesn't mean it's not a worthy cause. It certainly is, now more than ever.
"In India, women always breastfed in the open. But due to the western culture's influence, our clothes today are a challenge for nursing in a public place," says Yasmin Effath of La Leche League, an international NGO that promotes breastfeeding.
"These nursing rooms, therefore, are a welcome move to meet such futuristic challenges."
Of a generous pattern
Jayalalithaa's government has also announced setting up of seven milk banks in hospitals to store breast milk. And the 104 health helpline will now provide advice on breastfeeding.
"The idea came from the chief minister who felt that women should have some privacy to breastfeed. Some airports do have spaces where women can have privacy, but bus terminuses typically don't," says a senior official in the health department, who didn't want to be named.
The idea is to provide lactating mothers a clean, comfortable and private space, no bells and whistles attached, the official adds.
Infant mortality is falling, but India still sees over a quarter of the 2.8 million under-5 deaths globally
It's a typical Jayalalithaa initiative.
She doesn't really shine when it comes to running a clean administration - she recently did jail time for corruption - but has a decent track record on social welfare.In the 2014-2015 fiscal, her government allocated 37 per cent of its budget outlay to social schemes.
In 2013, Jayalalithaa introduced Amma Canteen, which serves cheap, healthy food to the poor. It's been a big hit.
Amma Water provides bottled water for just Rs 10 per litre at bus stands and state-run stores.
Jayalaithaa has also launched the Amma Pharmacy and Amma Vegetable Shop, though they are not yet as ubiquitous as the canteens.
No small comfort
At Koyambedu terminal, there's no discernible signboard to the nursing rooms, but there is a sparkling photo of Amma herself, clothed in her bullet proof saree, modestly draped around her shoulders. Who needs pesky words when she points the way!
Inside, the white walls are enlivened by more photos of her. The room has six cubicles, each with a comfy sofa. The other room has a well-padded bed and ample washroom space.
Above the common washbasin, a full-size Amma benignly looks down upon the mothers and their babies, lest they forget who made it all possible.
The rooms at Koyambedu, unlike most others elsewhere, are air-conditioned and provide services of two nurses from Apollo Hospitals who work in 12-hour shifts.
This is the initiative of the Chennai Metropolitan Development Agency, which runs the bus terminus.
The nurses said that they were initially apprehensive about being posted to a bus terminus, but no longer have any concerns.
There is a security guard outside the rooms and another accompanies them home when the shift ends.
As for their brief, one of the nurses says, "We have been told to help women if needed, give them advice on breastfeeding and tell them why it's important."
The other adds, "But we can't be intrusive so we usually just wait and listen. If the baby sounds distressed, then we ask if we can help."
Just the first step
The initiative has been mostly well-received - the visitor's book at Koyambedu is filled with grateful entries - though a debate is on how much it really helps promote breastfeeding."
Breastfeeding isn't a social taboo in India. I am not familiar with Tamil Nadu but in general, Indian women do breastfeed in public," says Dr Arun Gupta, regional coordinator of the International Baby Food Action Network-Asia, which works to reduce infant and child mortality.
"So while this scheme is welcome, in as much as it is always a good thing to give women a clean, comfortable space and some privacy, it is not, perhaps, a pressing concern."
What is?
"I would rather the government focused on raising awareness about the importance of breastfeeding, better nutrition for mothers and the need to provide them support socially and in workplaces," Gupta says.
Tamil Nadu sees 22 infant deaths per 1,000 live births; 77% of them die within the first week
Studies have shown that proper nursing practices help reduce infant mortality. While India's under-5 mortality rates have decreased rapidly, it still accounted for over a quarter of the 2.8 million such deaths globally in 2013, according to a 2014 UN report titled 'Levels and Trends in Child Mortality'.
Tamil Nadu fares better than the national average at 22 deaths per 1,000 live births, but UNICEF says three-quarters of the infant deaths occur within 28 days of birth and 77% of neonatal deaths take place within the first week.
The state ranks among the top three states on several economic and social indicators. It has pioneered several groundbreaking women and child policies such as the noon meal scheme of the 1960s.
Yet, as UNICEF notes, only 52% of the state's children are exclusively breastfeed for the first six months, the minimum recommended by the WHO.
Lalita Iyer, the author of I'm Pregnant, Not Terminally Ill, You Idiot! agrees it's not impossible to breastfeed in public.
"It's a question of planning ahead, making sure one wears clothes convenient for breastfeeding, and being prepared," she says.
However, she cautions, that urban women tend to be more self-conscious about nursing in public and this make them to switch to bottles.
"The system does not encourage breastfeeding for more than 3 months. Doctors and hospital staff tend to push towards bottles, though not always overtly."
"Then there is peer pressure. Women compare notes: 'oh, you are breastfeeding for so long?' As if it's a strange thing," Iyer says.
This and workplaces that have little consideration for the needs of lactating women force them to stop breastfeeding.
Chennai's nursing rooms, therefore, are a welcome move.
More than anything, says activist Kavita Krishnan, they are a "reminder that there are women out there in public spaces that struggle to nurse their babies."
India is based on some soaring ideals: liberty, equality, freedom, justice and plurality. On the 68th anniversary of independence, this series focuses on the little battles for freedom that keep those values alive.