With attire to count in their yearly assessment, Punjab teachers are a miffed lot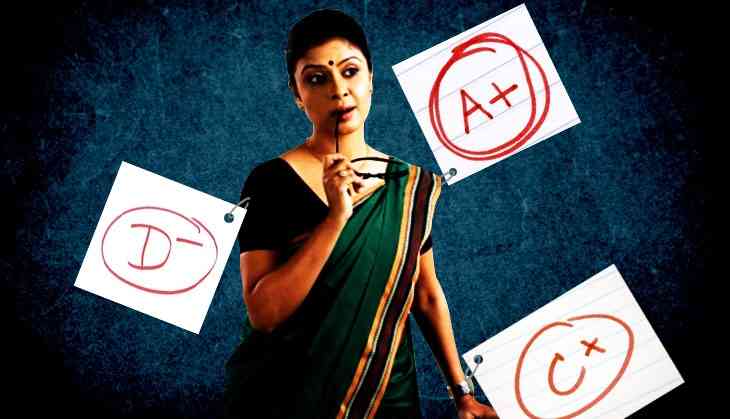 What is the right criterion to judge a teacher? Is it his or her teaching and communication skills? Or is it through what they wear while performing their duties?
In Punjab, the latter appears to be the answer.
You are what you wear?
Having run into massive criticism last month for advocating a dress code for teachers in government school, the Punjab government is now facing more embarrassment over a new format of Annual Confidential Report (ACR) for teachers wherein the principals of the schools are supposed to fill a column on the attire of the teachers.
According to teachers who are miffed with the government over the move, the new column is called 'pehrawa'.
Under it, a dress donned by a teacher is to be marked as 'theek' (alright), 'bharkau' (provocative) or 'itrajyog' (objectionable). The attire worn can earn them half a mark out of a total five marks to evaluate their performance.
An absurd move
The Punjab Government School Teachers' Union has called the new order an outcome of the prevalent regressive thinking.
Its president Sukhvinder Singh Chahal says that the addition of such a column is an absurd move that adds to the series of other anti-teacher steps that successive governments in the state have been taking. "We oppose such an evaluation in our ACRs. We are going to make this one of the key issues in our meeting that has been scheduled for 5 July and ask the government to withdraw it immediately."
"The job of the government is to come up with interventions that can strengthen the education system instead of such irrelevant things. They should be focusing on improving the student teacher ratio, which is far poorer than our immediate neighbours of Haryana and Himachal Pradesh. They should work towards having a common school system," he said, adding how the harassment of government teachers has reached a point where people may soon not want to join the profession.
"We are asked to work as Booth Level Officers (BLOs). We are also asked to carry out all the government surveys. Even during our vacations, the governments makes it a point of organize programmes where our presence is mandatory and on top of this come such frivolous decisions," he said.
Not an isolated move
The teachers say that officials at the top level must be held accountable for such regressive moves. Which is why, they say, there is no point in making a couple of junior officials scapegoats and moving on.
Balwinder Grewal, known for his contemporary short stories, says the issue cannot be looked at in isolation. "This is the manner in which a human resource is being used as a tool. There are attempts to finish off public education and push it totally towards the private sector. There is a total misplacement of priorities."
This is the second time in almost two months that the government has drawn flak for a regressive stand in the education sector.
It had to reportedly withdraw its controversial order last month that directed female teachers not to wear 'jeans, tops and bright suits' as such outfits could have a 'bad impact' on the students. Two employees were also suspended for this order.
The order had cited complaints received by the education department regarding the 'bright outfits' worn by women teachers.
"In government schools, teachers, especially lady teachers, are wearing bright dresses while being on duty. Some teachers wear jeans, tops and several types of 'provocative' fashionable dresses when they are on duty. It has an effect on students. Therefore, the dress code should be implemented in government schools and regular checking should be done to ensure implementation of the order," it reportedly said.
Random diktats
Social activist Yashpal points out that the new column in the ACR is just another way of implementing the order which was withdrawn last month.
"It is just another way of doing things by withdrawing the letter and then introducing the same content in the form of a column in the ACR proforma. The teachers should be assessed on the basis of their professional performance and not such whimsical parameters. The first question is that how do they define attire and second is that who is eligible to classify it. This nothing but a regressive step and definitely has a gender connotation aimed at females."
The teachers and social activists are surprised that these kind of diktats are coming under the Congress regime, which is perceived to be liberal in comparison to its predecessor - the Shiromani Akali Dal (SAD)-BJP combine - and the BJP at the Centre.
Neither the additional chief secretary (Education) Dr G Vajralingam nor the director general (Education) Pradeep Sabharwal were available for comment despite repeated calls made by Catch.