Why the row over 'Netaji files' won't die down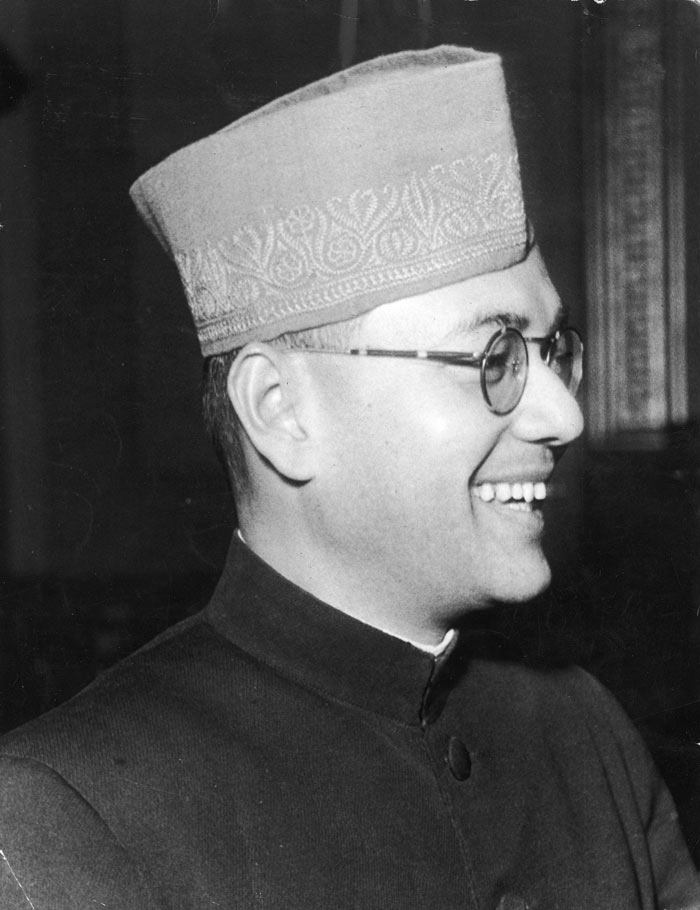 The files
West Bengal government has declassified 64 files on Netaji Subhas Chandra Bose
CM Mamata Banerjee has dared the Centre to declassify files in its possession
Modi government is being cautious
UPA government had said that declassifying the files will impact relations with other countries
The Bengal files are mostly about the surveillance of Bose\'s family members
The mystery
Netaji was last seen in India on 27 January 1941
He was later reported to have been in Rome and Berlin
He is reported to have died in an air crash on 18 August 1945
However, many have questioned the veracity of this
On 19 September the West Bengal government declassified 64 files on Subhas Chandra Bose. Chief Minister Mamata Banerjee made it a point to dare the Narendra Modi government to do the same with the files that are with the Centre.
But the Modi government is being cautious. It's senior ministers have said that declassifying files requires more study and deliberation. They have also urged the West Bengal government not to politicise the issue.
This is strange as it was the BJP which has repeatedly extracted political mileage from the issue by attacking successive Congress government's for not being transparent on the Netaji files.
After demanding declassification of the files during the 2014 elections, it has now refused a Right to Information (RTI) plea requesting their disclosure.
What do the files contain?
Apparently the West Bengal files are mostly on surveillance on Subhas Bose's family members, ex-INA members and volunteers after his disappearance and supposed death in a plane crash.
The files with the Centre relate to foreign countries, hence the caution.
Nothing sensational has come out of the West Bengal files. The surveillance on Sarat Bose, Sisir Bose, Amiya Bose and interception of letters sent by Subhas Bose's wife Emile, was a known fact for some time.
Of course, Jawaharlal Nehru comes out in tattered clothes and with his democratic credential damaged. But then people do not expect a government to be entirely democratic. Therefore, this too shall pass.
In the present political scenario, issues of a shadowy world - a world of phantoms and fantasies, ideals, images, enigmas, and hopes - are more important than mundane matters of existence. The disappearance and death of Subhas Bose belong to that world.
The build-up to Netaji's disappearance
"His Majesty's Opposition", as one historian has described Bose, was an enigma even before he eventually disappeared. He was last seen in India on 27 January 1941. His relatives and friends became anxious when they noticed that he was not in his room where he had been confined since his release from jail in the first week of December 1940.
The newspapers subsequently reported that after his release Bose had been observing strict silence and spending his time in religious practices. He had forbidden members of his family from entering his room on the previous Saturday.
Perhaps he had left the house for good on Saturday night itself. He was later reported to have been seen in several places like Rome and Berlin. In 1942, a news report from Bangkok by the German News Agency reported the death of two leaders of the Indian community in Siam in a plane crash off Japan's coast. Subsequently the news agency clarified that Bose was not among the dead.
The files may have more to do with his militant nationalism and secularism than foreign countries
Meanwhile, Congress leaders, accepting the story to be true, paid homage to Bose. Finally, when it was reported that Bose was fatally wounded and had subsequently died in an air crash on 18 August 1945, Congress leaders did not believe it entirely. Even Nehru said that British and American military circles did not entirely believe the Japanese report about his death.
But the shadow of Bose kept on returning, first rekindling the spirit of militant anti-colonialism in the 1950s and 1960s and then as a political tool in the hands of one party or the other. The ascetic sadhu of Soulmari and Gurnami Baba, the mysterious monk who lived in Faizabad and all other incarnations will continue to appear, evoking interest on the eve of elections.
The mystery continues
However, there are deeper reasons why the mystery refuses to die even 70 years after Bose's disappearance. Many say that this is partly to do with how Bose wanted India to achieve freedom.
The government had previously appointed the Justice Khosla Commission and Justice MK Mukherjee Commission to inquire into Bose's disappearance. They had submitted their reports on 30 June 1974 and 8 November 2005 respectively. Files relating to both the commissions were sent by the Ministry of Home Affairs to National Archives of India in 2012. 29 files are still with the Ministry of External Affairs. The Prime Minister's Office has 60 files related to Bose, out of which only two top secret files have been declassified and sent to the National Archives.
More than the role of the countries involved in the Second World War, there may be other details in the files that could be a cause of anxiety. This could include:
Information on how Bose aroused militant nationalism in South East Asia
The role of Congress leaders during the last years of his life
His idea of a militant secularism, which grew sharper as he continued mobilising people against the British
Above all, the sordid role of the entire intelligence community in the country in aiding the government in its political project of making Indian nationalism monolithic, liberal, pro-Western, and aristocratic - all that Jawaharlal Nehru represented.
Even though Prime Minister Narendra Modi has met Bose's relatives and descendants, we haven't heard the end of this controversy.