The CBI has 6,562 pending cases: don't expect Vyapam results soon
Catch Team
| Updated on: 13 February 2017, 3:22 IST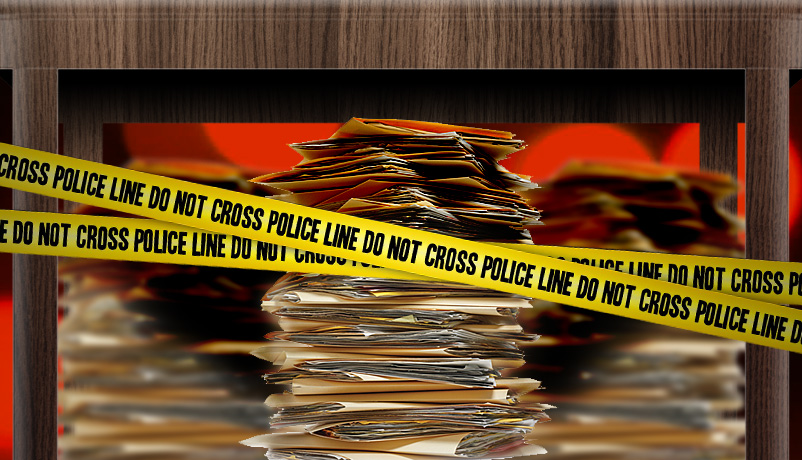 After more than 47 deaths related to the Vyapam scam, the Supreme Court finally ordered a Central Bureau of Investigation (CBI) probe into all Vyapam scam cases and alleged deaths related to it.
But the CBI has a tough task ahead of itself. Investigating the scam will mean tracking down thousands of suspects and witnesses and following a complex eight-year trail (the scandal first came to light in 2007).
With 2,500 people already named as accused, 1,900 in prison pending investigation and the likely involvement of high-profile ministers and officials, it's going to be a long, laborious investigation.
But let's not forget that the there are already more than 250 corruption cases from Chhattisgarh and Madhya Pradesh that are currently still being probed by the premier agency.
Most have been stranded at the trial stage for years now. At least 30% of them are half-a-decade old cases.
Mission impossible
According to data available till May 2014, 192 cases of corruption were at the trial stage in Madhya Pradesh; just 3 less than in 2011.
The figure was 50 for Chhattisgarh; 5 more than the number of cases in 2011.
This is despite the fact that two CBI special courts in Madhya Pradesh and one in Chhattisgarh were set up for the speedy conclusion of trials.
Now with the Vyapam scam, the CBI has the herculean task of tracking down each person involved in the case.
Trial will commence only after the investigation is completed and a charge sheet is filed.
Here's what Joginder Singh, former CBI director, had to say: "Handing over the Vyapam scam to the CBI is like bringing a corpse to the hospital. What can CBI do? Witnesses are continuously dying. Why would anybody be willing to be a witness if the cases linger on for decades?
Investigating Vyapam will mean tracking down thousands of suspects & witnesses over a complex eight-year trail
The progress made in some of the high-profile CBI cases in the state is also not encouraging. Here's a look at some of the bigger cases which are still languishing:
Vote for note scam: In 2003, former Congress chief minister Ajit Jogi was accused of horse-trading.
The investigation, which went on for more than eight years, resulted in a closure report filed by the CBI in 2012 which claimed that no case could be filed against Jogi as he was a 'caretaker' chief minister at the time of the alleged crime. Therefore, Jogi was not officially a public servant and thus no case could be filed.
Rahul Sharma suicide case: In 2012, IPS officer Rahul Sharma (Bilaspur SP) allegedly shot himself dead with his service revolver.
A suicide note blamed "an arrogant judge and interfering boss" - whom the CBI later identified as the then HC judge Satish K Agnihotri and then Bilaspur IG G P Singh.
As the agency found no evidence for abetment, it filed a closure report in September 2013.
Coal block allocation scam: Most of the investigation into the infamous coal scam has led straight to Chhattisgarh. Though the apex court cancelled the allocation of coal blocks, the perpetrators are still not behind the bars.
Susheel Pathak murder case: A contract killer allegedly murdered journalist Susheel Pathak in December 2010. The probe was handed over to the CBI after much hue and cry.
However, the investigation team was changed after the arrest of another journalist and CBI sub-inspector on charges of blackmail. No conviction has taken place so far.
According to 2014 government data, a total 6,562 cases are still sitting with the CBI
Tadmetla riots case: The area, in Sukma district in Chhattisgarh, hit headlines across India on in 2010 when 76 security men fell to Maoist bullets in a deadly ambush.
In 2012, tribals in the area were subjected to another trauma when security personnel in three villages including Tadmetla allegedly burned down 249 houses. The case still awaits closure.
The slow mill of justice
The situation is no different when it comes to other cases that are pending with the CBI in other parts of the country.
According to 2014 government data, a total 6,562 cases are still sitting with the CBI.
Over the past four years, the CBI has brought down its case load by no more than 9%, from a total of 7,178 in 2011 to 6,562 in 2014, according to the latest government data available on March 31, 2014.
There are 2,220 registered cases under the Prevention of Corruption Act over the past four years with the CBI. Of them, only 1,512 cases have been investigated.
According to government data, the agency has registered a total of 45 cases against central ministers, MPs and ex-ministers over the past four years. While 25 cases are under trial, 12 cases are under investigation. Five have been closed. In one case, the agency has appealed a court order.
Delhi tops the list with 765 corruption cases pending before the courts. Maharashtra is next with 691 cases followed by West Bengal (646), Uttar Pradesh (596) and Tamil Nadu (474).