Why is there silence surrounding 'suicide' of Junglenama author Satnam?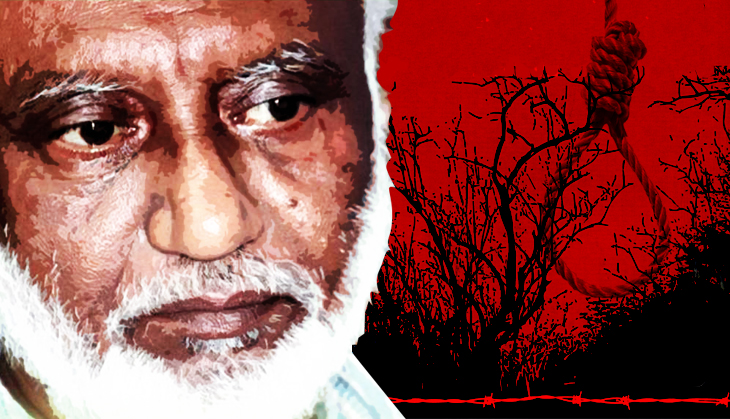 According to available news records, the first incident of Maoist violence in Chhattisgarh was reported in the Arrabor village in Bijapur district in 2006. It was preceded by the breaking down of talks between CPI (Maoist) and the then Andhra Pradesh government in January, 2005. The impasse was followed by a series of Maoist strikes in rural parts of the united Andhra Pradesh.
The CPI (Maoist) had come into existence in 2004 with the merger of the Maoist Communist Center (MCC) and People's War Group (PWG). A man had just returned after spending two months in the forests of Bastar at that time. His travelogue had already been published. It was the time when Bastar had still not become synonymous with Maoism.
Read- A killing a month: how state, Naxal violence has brutalised Chintagufa
The travelogue titled Junglenama was published in Punjabi, English and Hindi much before celebrated author Arundhati Roy traversed this hinterland with the 'gun wielding Gandhians'. Bastar was yet to be discovered by most English journalists and writers.
On 28 April this year, the body of 'Satnam', the man who authored Junglenama, was found hanging at his residence in Patiala. The 63-year-old writer had apparently committed suicide.
'Satnam' was the pen name of the deceased author Gurmit. His work was known to the common readers and left-wing activists as "Satnam wala Junglenama" (Satnam's Junglenama).
Nagendra, an activist of Inquilabi Mazdoor Centre, was shocked when he received an SMS informing him about Gurmit's death on the evening of 28 April.
"I could not understand initially who this Gurmit was," he says. It was only after he saw the Facebook posts of his friends that he realised the real identity of the man.
Also read- 'I will not leave Bastar': activist Bela Bhatia in an open letter
On 1 May, the Inquilabi Mazdoor Centre paid homage to the departed soul at a programme organised in the slums of Delhi's Shahbad Dairy locality. The women, children and laborers gathered at the F-block park in the area observed two minutes silence in memory of a man they did not even know.. It was the most befitting tribute to the writer as he had devoted his entire life to the cause of such deprived sections of the society.
Gurmit alias Satnam had started his political activism working with labourers. He associated himself with the farmers' movement at a much later stage. There was barely anyone in non-parliamentary left organisations who did not know Satnam. He knew Bastar like the back of his hand. Satnam's visits to the area were not just for "conflict zone reporting".
Filmmaker Sanjay Kak found a valuable source in Gurmit while researching the link between the leftist struggles of Punjab and Bastar for his movie Red Ant Dream. Gurmit can be heard reciting the poems of the famous Punjabi progressive poet Avtar Singh 'Pash' in the movie.
He died in isolation
On 28 April, these recitations were edited and posted on YouTube as a mark of respect for the writer. Some Punjabi writers offered condolences. A few newspapers also published the news of his demise. However, the mainstream media by and large remained silent on the suicide. It does not seem interested in investigating the circumstances surrounding the incident.
Why didn't he leave a suicide note? Was there nothing left for Satnam to say?
It might be misleading to speculate that Gurmit gave up his life for personal reasons. He had only become more active after parting ways with his wife in the 1990s. He regularly attended programmes organised in Delhi till he had to leave the city due to his mother's illness in 2010.
Read more: IG Kalluri's reign of terror: there's hardly a place left for truth in Bastar
His daughter is happily married. In fact, he had spoken to his son-in-law over the phone just three days before the suicide. Gurmit was with his friends till 7 pm a day before he was found dead. The office of famous Punjabi magazine Sulagte Pind was his residence and he held most of his meetings there.
Left-wing activist Arjun Prasad Singh was an old associate of Gurmit. He equates Gurmit's suicide with that of famous Naxalite leader Kanu Sanyal. But Gurmit still had many years left before him.
According to Singh, political disenchantment could be the reason Gurmit took such a drastic step.
"He was living in isolation for the last three years. He was also suffering from depression for a long time," he says.
Navmeet, a 21-year-old political activist, had recently committed suicide in Ludhiana. All the questions surrounding his suicide were hushed up under the weight of 'organisational discipline' and 'leftist morality'.
Today, a writer has died. He apparently chose to give up his life. The man who first revealed the truth about Bastar to the outside world has embraced death in obscurity. But everybody is silent. Including those who claim to speak for Bastar.
Translated by Deepak Sharma
Edited by Aditya Menon
More in Catch:
How Panama Papers exposed vulnerability of Pakistan's nukes
Mocking the underdog: Kanan Gill, AIB & the sad truth that is cultural elitism
AU erupts over online tests. Richa, ABVP on same page for a change
Jaisalmer villager's letter: lessons on how to survive water scarcity