The missing motive: why exactly did Sheena Bora have to die?
Raza Naqvi
| Updated on: 13 February 2017, 4:03 IST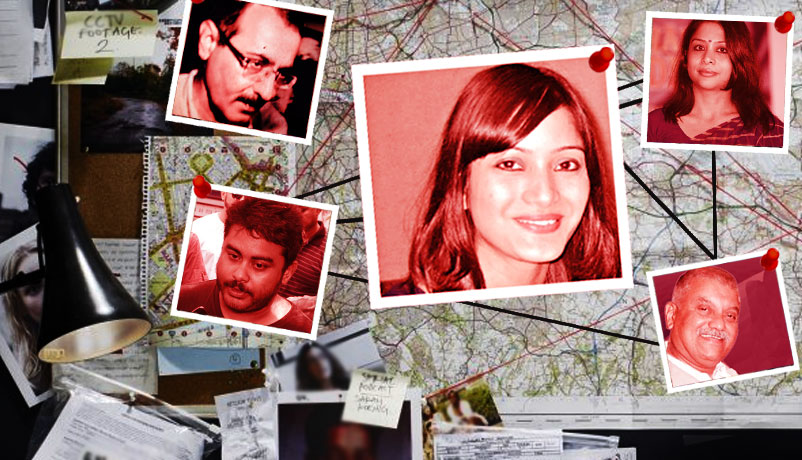 The Mumbai Police today presented the three accused in the much-talked-about Sheena Bora murder case in the court and got an extended remand. But even after days of interrogation, led by police commissioner Rakesh Maria, the cops seem to be clueless about why the young woman was killed.
Here, Catch tries to sift through the various twists and turns of the case to list what possibly could have been the motive behind the murder:
01
Was there a financial angle?
Peter and Indrani Mukerjea reportedly made substantial gains from INX media before stepping down from the company. Singapore-based Temasek, which was invested in INX, got the company audited after the global recession.
The Mukerjeas reportedly moved a lot of money into the bank of accounts their relatives. One of those accounts could have been Sheena's and she could have later refused to part with the money.
02
Did jealousy and property play a role?
After initial investigations the police suspected that the murder was a fallout of Indrani Mukerjea's hatred and jealousy towards her children.
Indrani, the wife of former Star TV boss Peter Mukerjea, was afraid of being exposed as she had always introduced Sheena and her brother Mikhail as her siblings. She did not want to be known as their mother.
Sheena's marriage to Rahul Mukerjea (Peter's son) would have blown off the secret and that could have led to a divorce and exclusion from property.
03
What does Sanjeev Khanna gain?
During his interrogation, Indrani's former husband Sanjeev Khanna initially said he had been to Mumbai to visit his daughter Vidhie.
He later confessed to his role in the crime, saying Indrani had told him that Sheena and Mikhail were planning to kill Vidhie and he wanted to save his daughter.
According to him, Mikhail, too, was a target, but he managed to escape from Indrani's Worli residence. Khanna reportedly also said Indrani had told him that if the two were killed then Vidhie would inherit Peter's assets, valued at several hundred crores.
04
Did societal censure scare Indrani?
Sheena's parentage is yet undecided, but there have been reports that she was born out of incest between Indrani and her father/step-father.
Had this information leaked out, it would have embarrassed Indrani.
05
Did Sheena's pregnancy play a role?
Some sources have said Sheena was carrying the baby of a man who was very close to Indrani. Also, this was not the first time she was pregnant as the police has hospital records of earlier abortions.
Reportedly, the man in question and Sheena had visited Thailand secretly in 2011. Their visit was discovered by Indrani when she came across the stub of a boarding pass to Thailand.
Sheena and Rahul lived together at one point and their relationship did not go down too well with Peter or Indrani, who was vehemently opposed to it.
07
Were Mikhail and Sheena blackmailing Indrani?
Indrani had always introduced the brother-sister duo as her siblings. They could have been blackmailing her, threatening to reveal their actual identity - something Indrani was not prepared for.