Why a chronicle of Indian and Pakistani espionage left out the case of Sikhs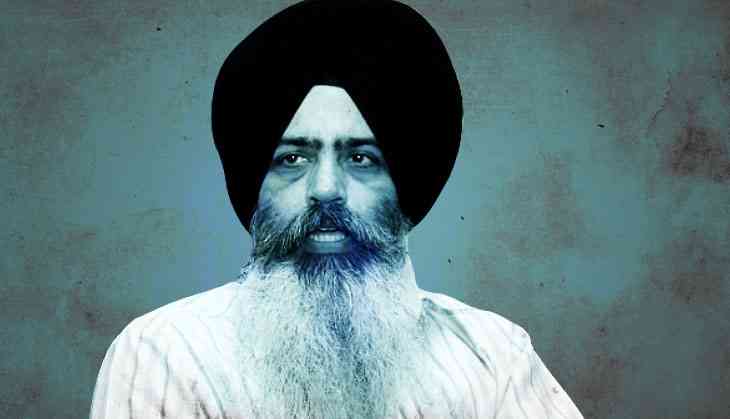 A lot has been written about the 'Spy Chronicles' penned by former RAW chief AS Dulat and his ISI counterpart from across the western border Asad Durrani. In India what has been written has mainly been the perspective coming from journalists, critics and experts nestled in Lutyen's Delhi. What has not been addressed is the perspective of Punjabis, mainly the Sikhs, who have always been a major stakeholder in the games that the intelligence agencies of the two sides have been playing for decades.
An interesting take on the book comes from Kanwarpal Singh who is a leader from Dal Khalsa, a political organisation that is perceived to be hardline. He believes that sandwiched between the two nuclear powers – India and Pakistan, the Sikhs of Punjab have a keen geopolitical interest in the developments in each country and the covert games that they play beyond the public glare.
He goes on to underline that the sleuths from across the Radcliffe line have been in a competition mode for decades and the information provided, however scant, will enable to understand the past and maybe influence the future strategies on both sides.
Kanwarpal has been a part of the Sikh struggle for the right to self-determination. He says, "As the tension between two warring neighbours continues to be high, the book has proposed that India and Pakistan should institutionalize the dialogue between heads of ISI and RAW. This is a bold suggestion which the two countries can take up for peace and stability in the region."
He observes, "The former ISI chief Durrani has observed that USA's great success is its ability to control the narrative. This region has produced more terrorists because we call them terrorists. Sikhs, Kashmiris, TTP, the Afghan Taliban, the Baloch dissidents- they are ethnic dissidents and political dissidents, but all of them are lumped together as 'terrorists'. Durrani quoted the example of Al Faran- a little known Kashmiri group that disappeared after abducting and subsequently killing foreign tourists in the valley. As per Durrani, it was probably a false flag operation by Indian intelligence and after these killings attributed to them, the Kashmiris were no longer freedom fighters. I believe that this is where the narrative has to be changed as suggested in the book. Once the primary perception changes, other decision-making can follow."
Kanwarpal goes on to point out that it emerges from the book that the Kashmir issue dominated their conversation. On American interest and role in Kashmir, both expressed an interesting take. "Durrani was of the view that Americans ability to contribute in Kashmir is limited. He went on to add that god forbid if both the countries go to war and accept the US as mediator, the latter will favour India. Dulat had an assessment that whatever interests the Americans had in Kashmir, it all stopped after 9/11. It shook the Americans and overnight freedom fighters became terrorists. He, however, agreed that "Americans are happy to see khatpat or discordant notes between both the countries".
Kanwarpal refers to the 'Akhand Bharat Confederation Doctrine' stating that Dulat in a lighter vein said he would love to meet Maharaja Amarinder Singh in Lahore. "He further said Amarinder would think he's following Maharaja Ranjit Singh".

Referring to the wiping off of the entire Sikh leadership in Afghanistan a recent suicide bomb attack, Kanwarpal recommends the reading of the chapter 'Selfish Self-interests in Afghanistan' to have an insight into the fragile and complicated situation in Afghanistan and how world powers have precipitated the civil war in Afghanistan to meet their selfish interests. "Dulat is of the strong view that without talking to the Taliban the civil war will continue endlessly. He is critical of the Indian policy in Afghanistan, which he thinks is highly dependent on American policy," he says.
The Dal Khalsa leader says that Dulat who was born in Sikh family, has hardly talked about the Sikh movement except that India got inputs from Pakistan's elected government in late 80s on Sikh militant activities. "On this, Durrani's reaction was that it adversely affected the Kashmiris fighting for their freedom as there was a link between Sikhs and Kashmiris fighting against common aggressor.
Interestingly, Durrani is one of the few officers who faced the wrath of Indian propaganda for helping Sikh insurgents during his stint as Pakistan's High Commissioner in Germany," he says.
He also points at both the writers having a negative opinion of the media in their respective countries. .
"Discussing surgical strikes, Durrani said he had no good words for Pakistani media. To which Dulat said 'our media is worse than yours'. Without mincing words, Durrani confirmed that both agencies finance TV channels in the belief that these will work for them. He pointed out that Indian intelligence agency even sponsor TV channel by pumping million dollars to wage psychological warfare," he says.
Another thing that Kanwarpal finds interesting is that setting aside India's penchant that talks and terror don't go side by side, both top spies echoed similar views. "They said it can and should go hand-in-hand despite the vast differences and the continuing non-violent and violent incidents. Dulat pointed out that if you are not talking to the bad guys, then who are you talking to and wasting your time. 'You don't need to talk to sadhu-mahatmas,'he quipped," quotes the Dal Khalsa leader. .